We caught up with Xanthe Gladstone to learn more about her mission to create a deeper connection to the food we eat through storytelling and provenance.
Tell us a bit more about you.
I am a chef, organic grower and baker based in North Wales. I am hugely passionate about food sustainability and connecting with where our food comes from.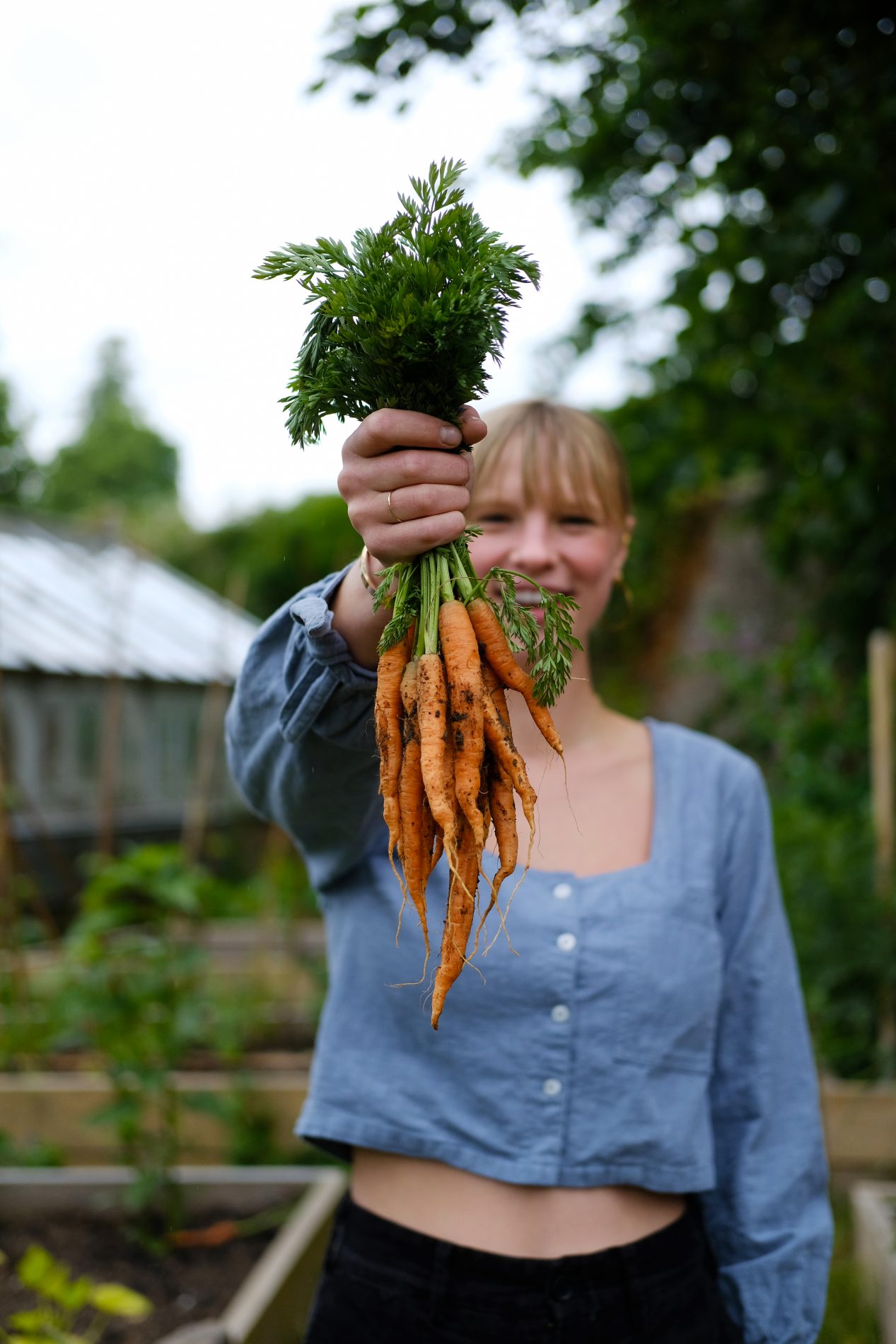 How did you become so interested in food sustainability?
It was always an underlying interest of mine but a couple of years ago I just started to read a lot and watch a few documentaries that just really got me fascinated by the topic. I was working in London in food marketing and was really unhappy with my job and drastically needed a change. I moved to Wales and then booked myself onto a six-week food sustainability course at Ballymaloe Cookery School in Ireland and have never looked back.
I am passionate about creating a stronger connection between where our food comes from and how we value it. I think there is a big of a disparity between connection and consumption at the moment, so I'm trying to show people how great it can be to know more about what they're eating, where it came from and who grew, reared or created it. The story behind the dish creates more enjoyment in the eating.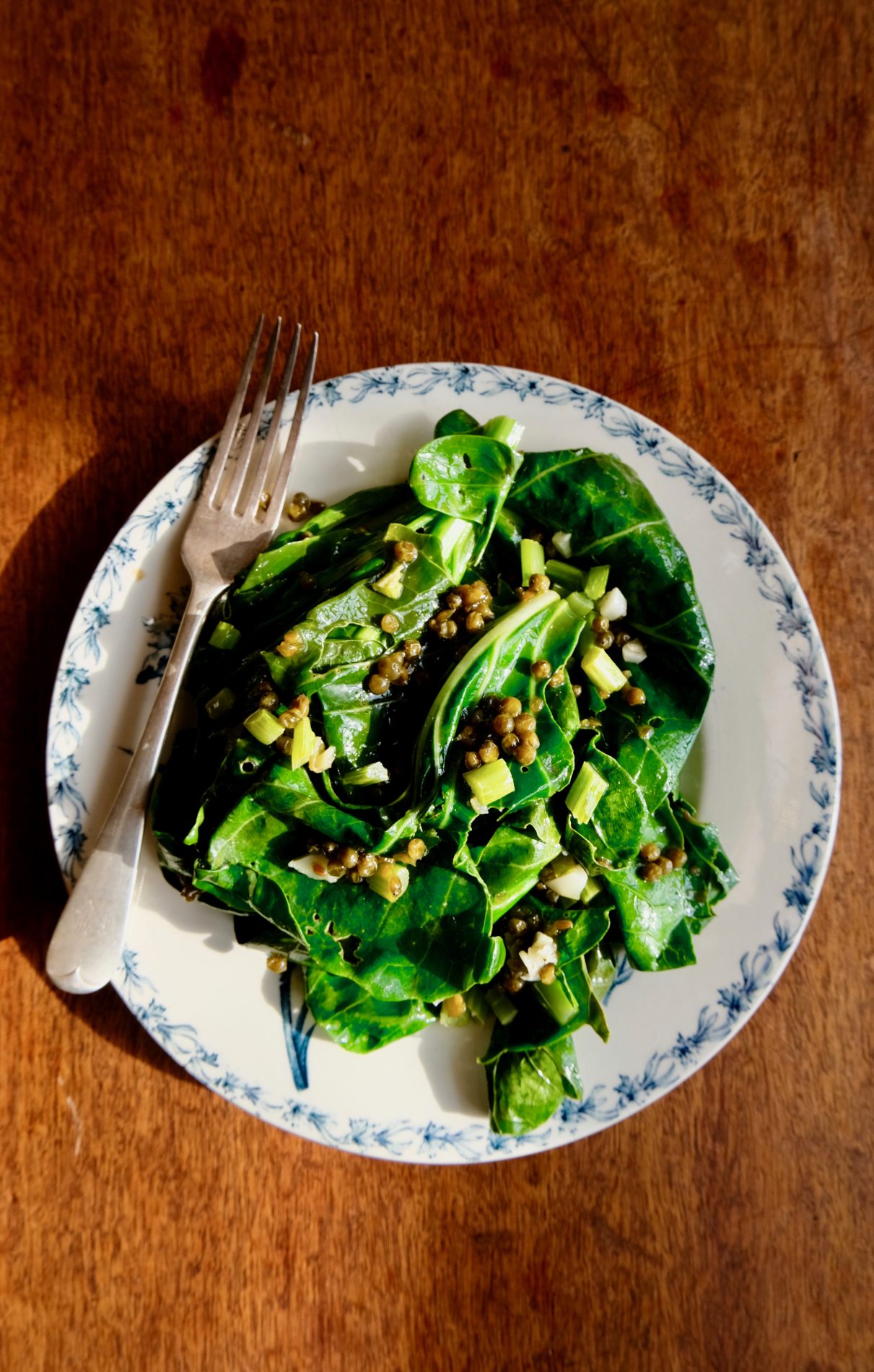 When you talk about 'slow food', what do you mean?
Slow food, to me, refers to the way in which people appreciate the process of creating a dish of food. Many of us have become used to food being easy and quick, so learning how to make dishes from scratch and finding joy in the process – no matter how long, fiddly or convoluted – is what slow food is all about. It's almost ceremonial.
What foods make you feel awesome?
I eat a lot of plant-based food. I am fully vegetarian but I eat seafood and dairy when it's from a trusted source and knew exactly where it was from. I absolutely love grains, especially when they're British grown. Hodmedods is my go-to.
I am an avid sourdough baker and I use organic and stoneground flour to make my bread so I really feel the positive effects of fermented bread and the high quality flour on my body. I eat bread every single day, that makes me feel awesome.
Tell us more about the baking!
I got into baking about a year and a half ago. I'd been interested in sourdough for a while but had never really followed up on it. My boyfriend bought me a day long course at E5 Bakehouse as a present and I was hooked from then on. I love baking and the rewards it can give you, but it also can be really frustrating. My biggest piece of advice would be not to give up! If something goes wrong, try it again and again until it goes right. Also, I find YouTube so useful as I am a visual learner so I like seeing other people do certain techniques to learn myself. I make sourdough discard flatbreads quite regularly and I love putting fresh oregano and sage into them, that's my favourite!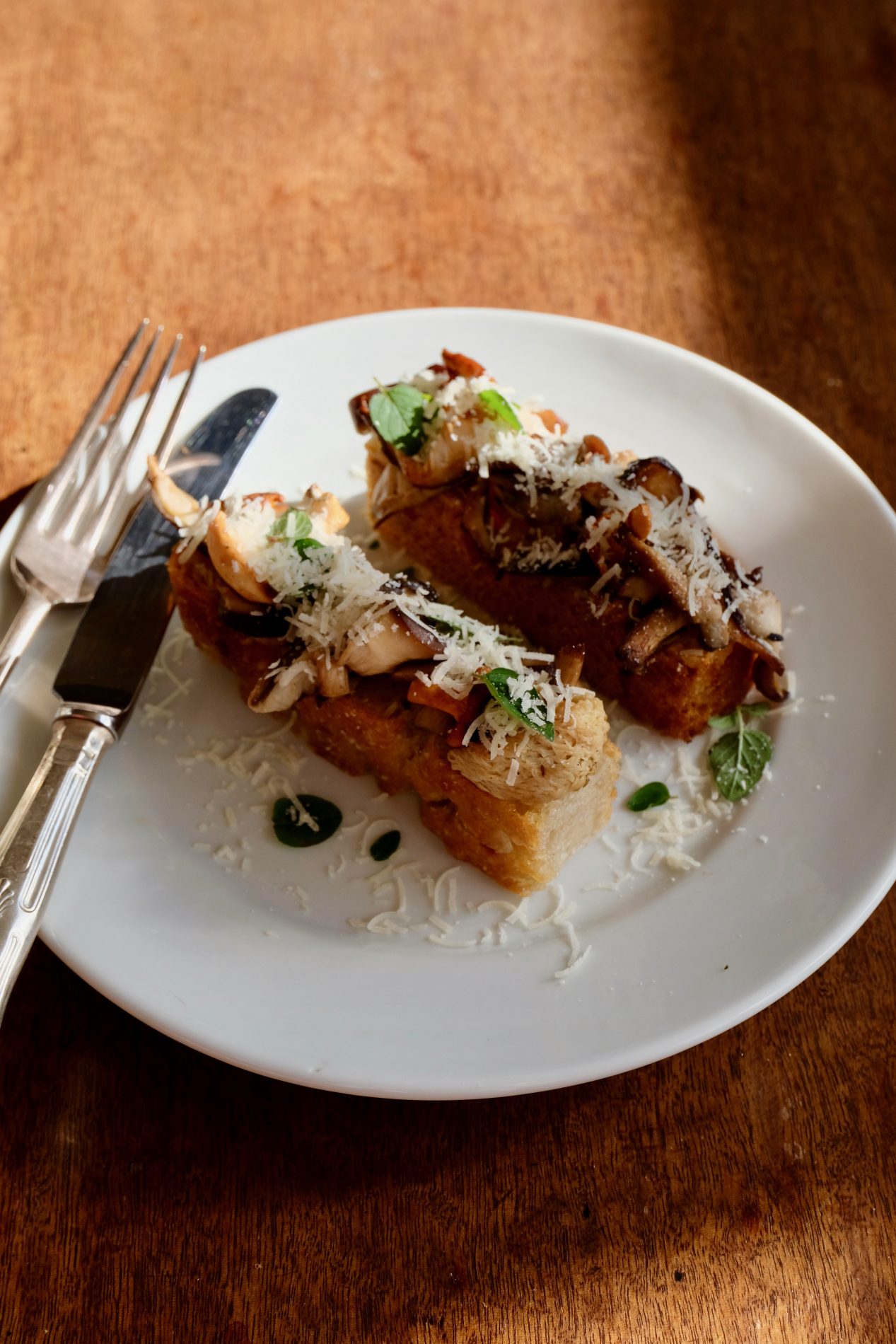 We know that you split your time between the countryside and the city, do you feel like you're getting the best of both worlds?
Pre-lockdown I was more 50/50 between London and Wales but now I probably spend about 90% of my time in Wales. I find the fast pace of London quite overwhelming and I am much more suited to somewhere surrounded by nature. I love London for so many reasons, but day-to-day I prefer to be out of the city. I mainly go to London now to see friends and family and go to my favourite restaurants, so it really feels like a holiday when I go now.
How do you keep your Spirit Level?
I suffer quite frequently with anxiety, so I am always finding new ways to keep myself calm and grounded. I walk my dogs first thing in the morning and that really clears my heads and gets me prepped for the day. In the evenings, I will always have a bath at the end of my working day, that's a really important moment for me to end the workday and get into a relaxed mode. Spending time in the garden and with my chickens also keeps me really grounded.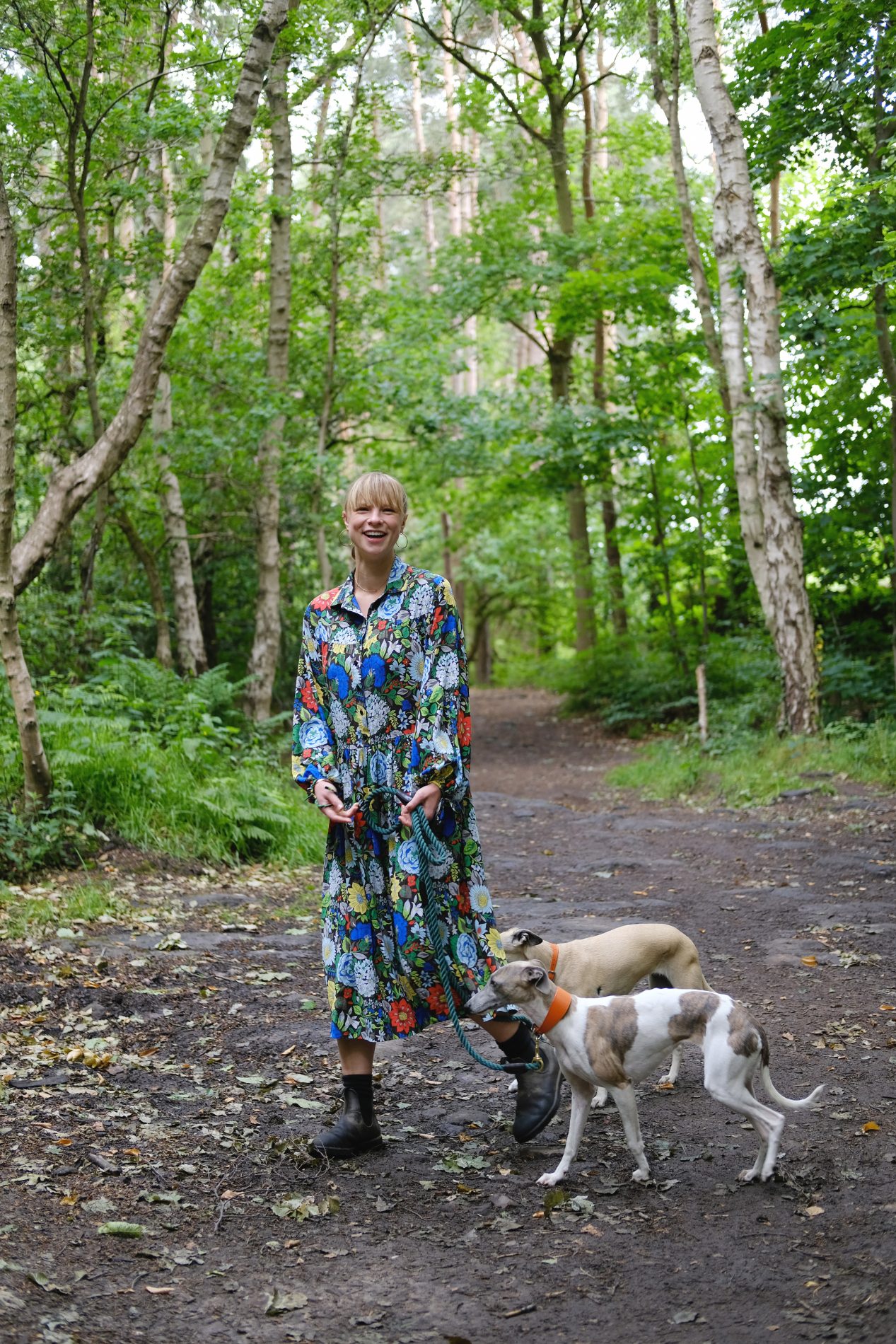 We noticed that you had recently shared about your experience with acne and how it affected your mental health, is this something you would be comfortable sharing more about?
Yes! I am really happy to talk openly about my experiences with acne because I would really like to help others. I had always been incredibly lucky with clear skin through my teenage years and early twenties and when I was 23 I suddenly started getting really terrible spots on my cheeks and chin. It developed really quickly and my confidence completely sunk. I tried many natural remedies and herbalist doctors but I eventually realised it was something that needed mainstream medical attention. I was incredibly lucky with my dermatologist who put me straight onto the correct medication and my skin cleared in a few months. It has had ups and downs since but it's mostly clear now.
Having acne was completely debilitating. I went from being a very confident, self-assured person to an anxious wreck, terrified at the thought of socialising. I think, as a society, we underestimate what having bad skin can do to a person mental-health wise. There are too many links with it as a cosmetic problem and not a medical one. I spent hundreds of pounds on facials, skin products, and supplements before I sought medical help and I think that talking about it is so important.
Do you have any tips for city-dwellers trying to live 'the good life'?
My biggest piece of advice is to visit a farmers market, it's one of my favourite things to do when I'm in London. It's an amazing way to become more connected to the source of your food and appreciate the value of your food.
I think also just try to add a bit of greenery to your living space, even if you don't have an outdoor space get some indoor plants, dried flowers, or pots of herbs.
Go outside for a walk! There are so many incredible parks in most cities in the UK and just make the most of those, it will take you somewhere else completely for a little bit. Start small with foraging, learn a couple of wild herbs first and really familiarise yourself with them. I would also recommend taking a course with a specialist and never ever eat anything you're remotely unsure of!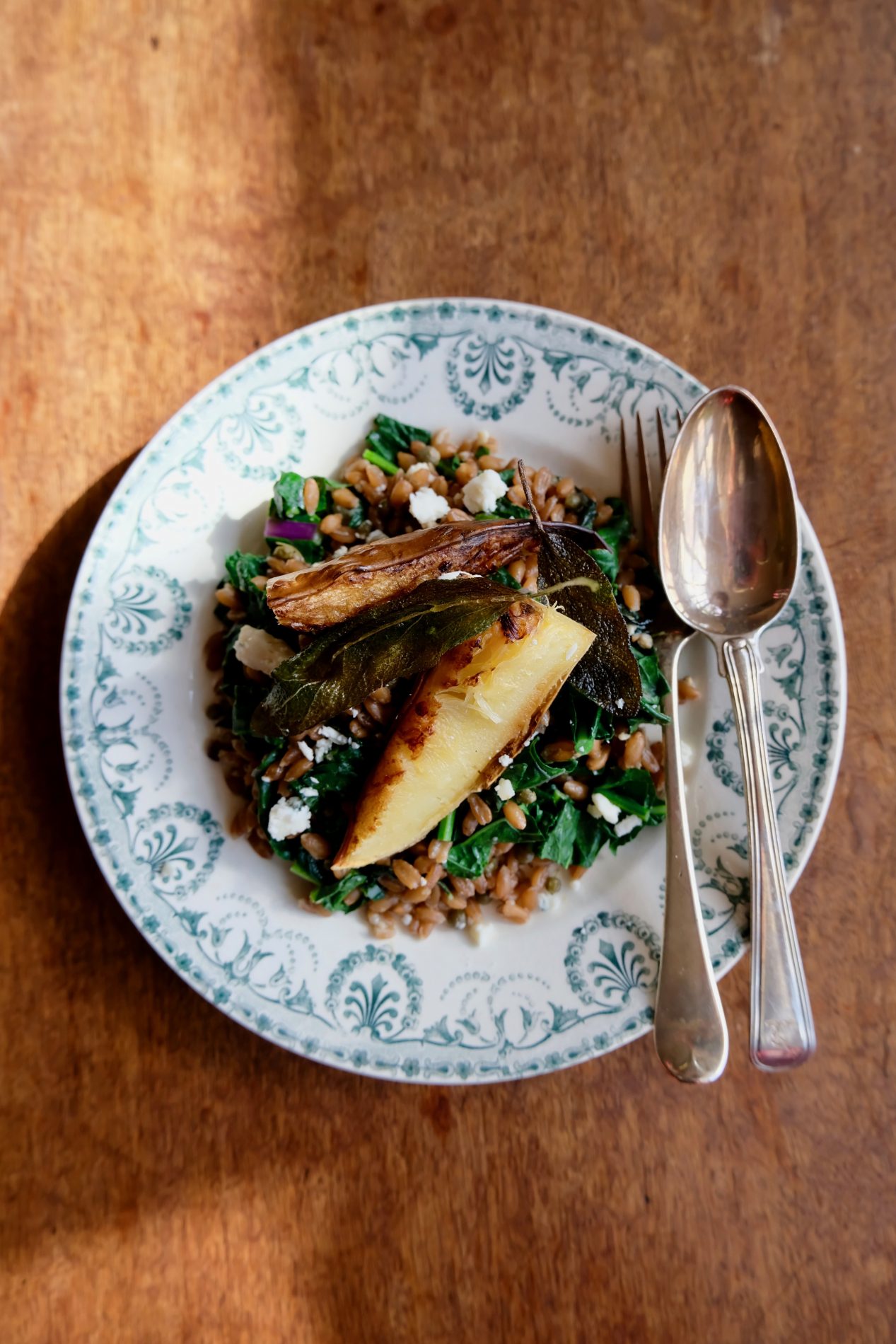 Tell us about your chickens
I have 20 hens and I love them! They roam completely free, wherever they feel like, but I always find them tucked up in their hen house at night. They lay beautiful, delicious eggs and it's so crazy once you start eating your own hens eggs how different they really taste to shop bought ones. It's a huge privilege to be so connected to the source of my food. It's definitely hard work and because there are quite a few of them they pass on things to one another! I had a hen who came to me with mites (horrible lice) and she infected the whole flock! That was stressful. But I have always been quite good with animals and love looking after them and watching over them.
What's next for you?
I have so many hopes and plans! I love my work in Wales and will continue to develop and strengthen my growing projects here. I would also love to start workshops and also teach children in schools about food sustainability, I think that's one of the most important things we can do for the future of our planet. I am hugely passionate about what I do and that just keeps growing so I will continue to channel that passion into my work and see where it takes me.