Meet the team behind Mason & Fifth and find out how we're keeping our spirit's level this Autumn.
ABBI
I set intentions every morning, taking ten mins to check in with how I'm feeling, starting with the sensations in my body, then my emotions, before I attach meaning to them. Then I set three things I can embody, three things I will do and importantly three things I will say no to – healthy boundaries are hot! I practice gratitude and awareness for the good things in my life, or I should say good people. And then sending that out directly to them, in a card, a text, a call, instead of just writing them in a book.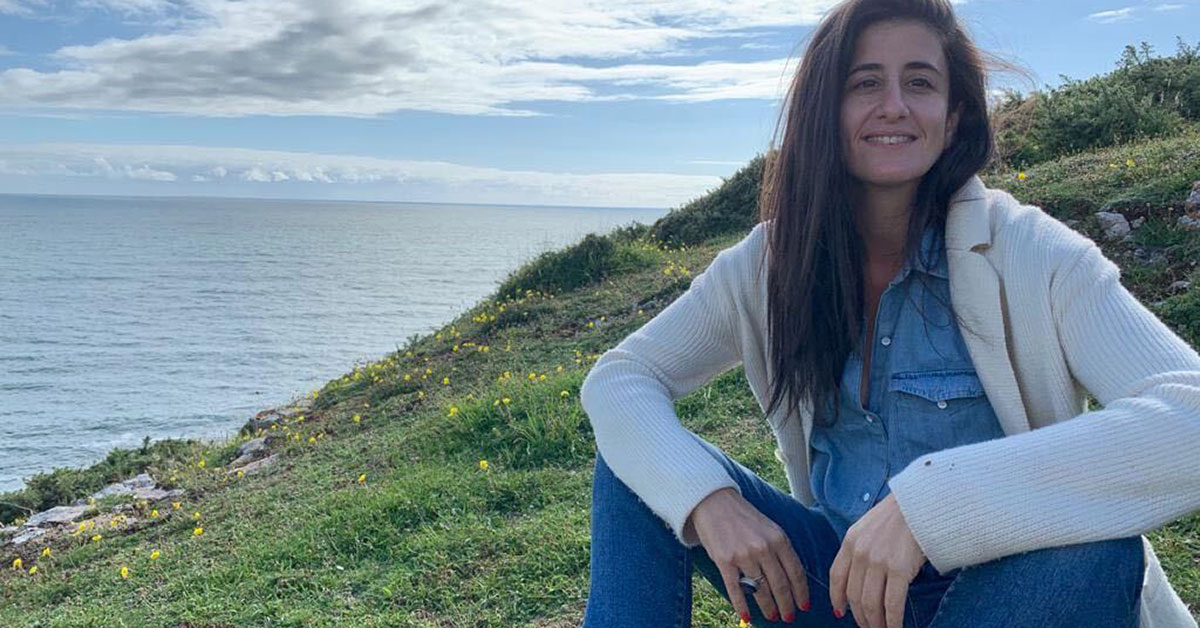 I always feel better surrounded by trees, tuning into the sights and sounds of nature so when I feel overwhelmed, standing up and walking out of my front door and into the woods, for a 15-minute walk to clear my head. I've been spotted sitting on the low branches of my favourite willow tree meditating with my hands on the trunk – I'm a tree hugger.
"I used to be a big bottler up of feelings, and I've found that getting my fears or anxieties out – in my phone notes, to a friend, on the feed of my woman's circle – helps that ball of angst dissipate, just in the act of sharing it."
For me play is so important to happiness. My nephews and nieces are my biggest joy in the world and within a few minutes of being with them – playing, creating and exploring – I am completely lifted. At some points in chemo I couldn't really move or do anything, but even just sitting on the sofa surrounded by them playing filled my tank and brought me back to the magic and joy all around me.
During lockdown I have been channelling some of my creative energies into my Instagram by capturing my profile as shadows in my flat. Making the most of the locked-down situation by celebrating the light that flows in and warms me day in, day out; noticing the small changes that this brings each day.
I think the most important things in my life – and the most precious – are the people in it. I used to think that I shouldn't need help, that I should be able to do it all, and I've learned over the past few years that I have more capability than I thought in truly meeting my own needs, but that nobody can meet their own needs alone. We need each other! And in my darkest hours, I could always anchor myself and silence my inner critic because when it comes to people in my life, there is an abundance and always has been; that's rare and it's beautiful so I know that in spite of being tough on myself, I just must be doing something right, to have all of them in my life!
BEN
I am an early-riser and start the day with lemon tea. I'm a big believer in the need for balance – so even if I'm really busy I'll always take time some out to exercise everyday – sometimes just a walk, no music, no running, just walking. I always feel better for it and much more focused when I return to work. Other days, I go harder and will run up to 10k.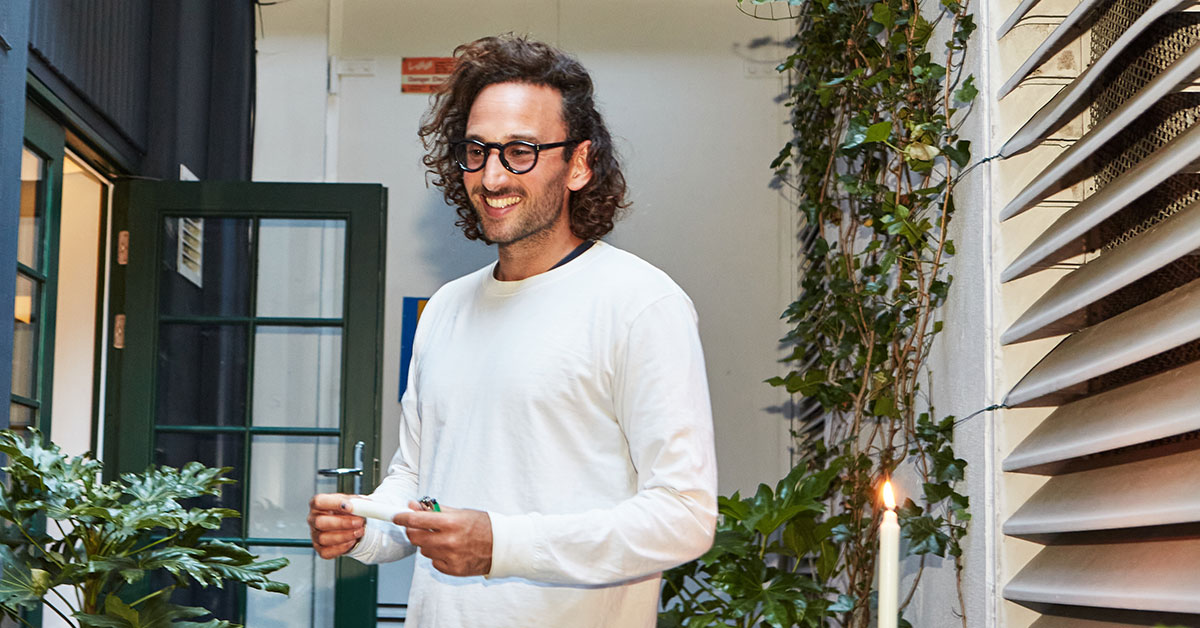 "I'll also spend at least 30 minutes to read during the day. I'm pretty careful about what media I consume and prefer slower – less sensationalist – forms like Tortoise Media."
If I'm ever feeling stressed-out and need to switch off, I'll grab my pencil and notepad -and do some drawing. Works every time! Also partial to spot of Fifa on the PS4 when I'm needing to zone-out.
I think boundaries are really important so past 8:30pm my phone goes off. This is my time to tune out from the digital world and tune into the real world and the people in it. I make the time to see family every week without fail which is where I feel most grounded.
DAVID
I know how important it is to have a structure in your day to day life. To remind yourself to recognise the need for a healthy balance in order to fulfil your everyday responsibilities and goals, without compromising your physical or mental health.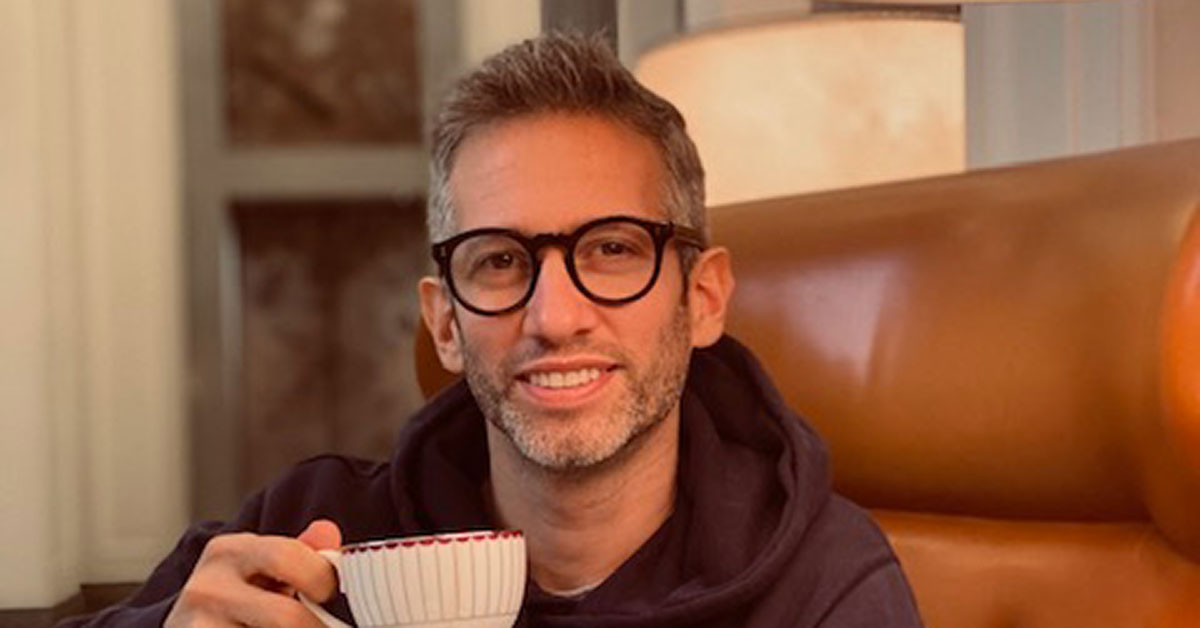 I try to break up my day by really seeking out moments to switch off and embrace simple things, whether it walking to get my coffee in the morning, or meeting a friend to do some exercise in the park, or taking time to take enjoyment from cooking when previously I would not have given these things much attention.
"I have become more aware of how crucial it is to live in the moment, and try not to get too overloaded with tasks without breaking up your day with moments of relaxation and enjoyment."
This time has demonstrated how valuable friends and family are, and to cherish the time spent with them. It has also brought sharply into focus that everyone goes through their own challenges that they have to try their best to navigate. The more you are aware of this, the more meaningful, positive energy one is likely to bring to all aspects of their lives, and in turn, boost their own and everybody else's spirit levels!
ANTOINE
Each morning I kick off my day with warm water and lemon, followed by some yoga to awaken the body and stretch the muscles. I listen to the radio to get my fix of British and French news and head out on my motorbike to The Italian Building, drinking in the beauty of the city and clearing my mind ready for the day.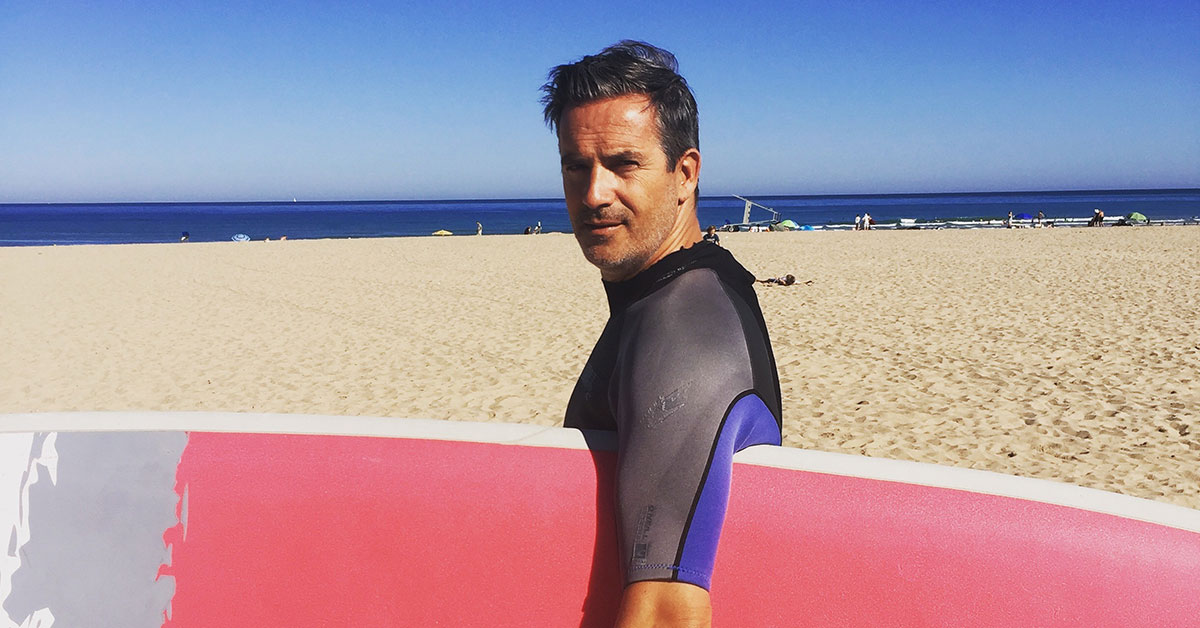 To keep my spirit level, I make sure I'm getting exercise daily so love to go on regular walks. Reading, art exhibitions and Netflix also keep things balanced for me, and of course, spending quality time with my friends.
JOPO
I recently moved out to the countryside so I'm excited every time I step outside at the moment! Nature – and connecting with it – is really what keep's my spirits high… seeing the seasons shift and noticing the small changes to my surroundings keeps me grounded. My best purchase of 2020 was a bird table – I have about 20 different birds visiting me daily and its a joy to keep them fed, as well as identifying and learning more about each of them.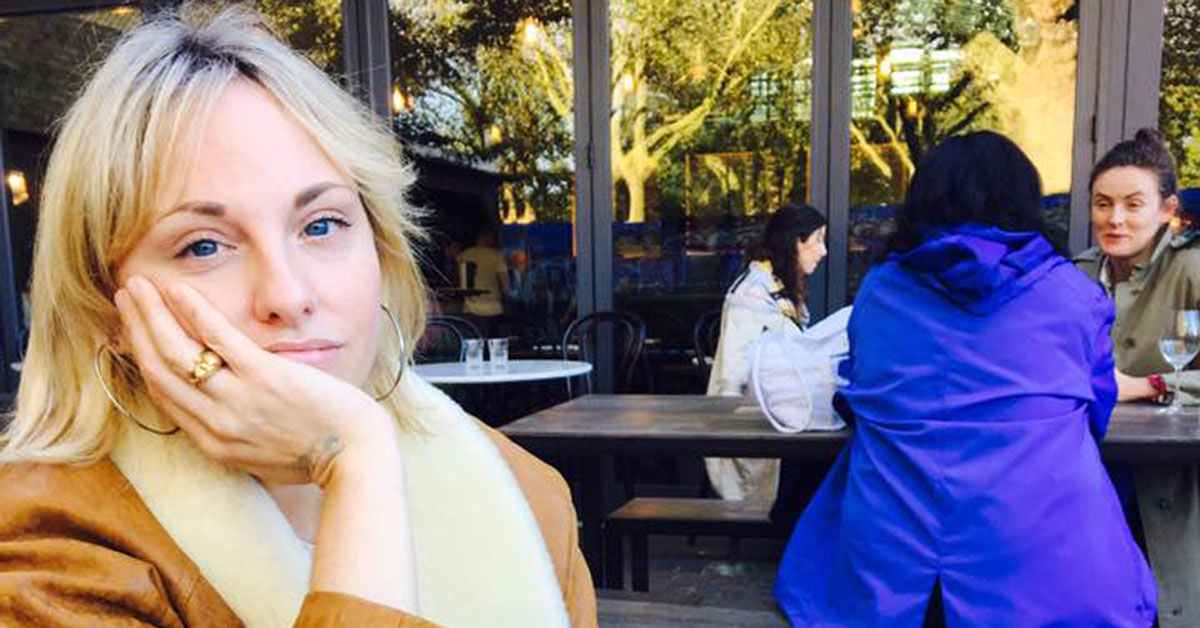 "Starting the day right is essential for my productivity and mental health. I used to just grab a flat white and sit behind a desk for 10 hours, but with a better routine, I am more focused, get more done in less time and, most importantly, I am a lot happier."
Each day I start with 10-20 mins of meditation via the app Calm. Then some days I'll do some yoga + breathwork, spending at least a few minutes upside down to improve circulation and awaken the mind. I've just got into running for the first time in my life, so on other mornings I'll head out with the dog for a little run together and then I'll lift some weights, again a new thing for me. Finding time for exercise is really important to me right now as I'm trying to lose a bit of timber, as well as get quality hang time with Nico!
I am a bit of a supplement queen and have been studying herbalism and medicinal foods so depending on mood, season and cycle, I'll figure out what's needed that day. I love medicinal mushrooms – right now I am taking chaga and reishi. I've also given up alcohol and definitely don't miss the hanxiety, as well as being very careful about caffeine, sugar and gluten – I know I feel so much better when I'm eating right. I try to shop locally and seasonally wherever I can, and absolutely love a farm shop!
This year I have really embraced gardening and have been nurturing an impressive herb garden and a few different veg – next year I'm really going to go for it. My family are very green fingered so it feels like a good way to connect to them and pass on traditions.
Keeping warm – sounds kind of basic – but I really can't stand being cold and will instantly make me grumpy. So I'm most happy by the fire and keeping cosy. If the weather is nice then I often do some grounding in the day – essentially walking barefoot in the grass – there's a lot of research and anecdotal evidence it can improve sense of wellbeing. Regardless, it feels nice and a good reason to take a break. Also have been known to tree-hug.
Sound and scent keep me lifted on days when I need to be super productive. I love putting on my oil burner and using essential oils to create a mood. I love ambient music, jazz, electronic, opera, classical – stuff without too many words – to get myself into the right headspace to work. In the evenings, me and my partner listen to music before bed, sometimes go through the back catalogue of one artist (last week it was Phil Collins!) or genre or place in time, and go on a bit of an odyssey before bed.
Acupuncture is my go-to when I need a lift – extremely relaxing and great for keeping Qi moving season to season.
In terms of downtime, I am really enjoying having friends and family over to stay for the weekend. I love cooking, baking and cocktail-making, and experimenting with new flavours, ingredients and recipes. Table-scaping is also growing passion of mine and I'll pick wildflowers to create something really pretty. I'm a bit of a feeder and really enjoy hosting people and creating a nice experience for them; creating somewhere they can decompress after a tough year. It's my way of showing them how special they are to me.
MURAD
Keeping fit is my go-to – I've been boxing for over a decade and also enjoy running. A few weeks ago I went coldwater swimming with housemates of The Italian Building, we had a great day together and will certainly be repeating. Submerging in cold water has been linked to greater sense of wellbeing – check out Wim Hof – but moreover, it was the good vibes of seeing the community coming together and making new friends.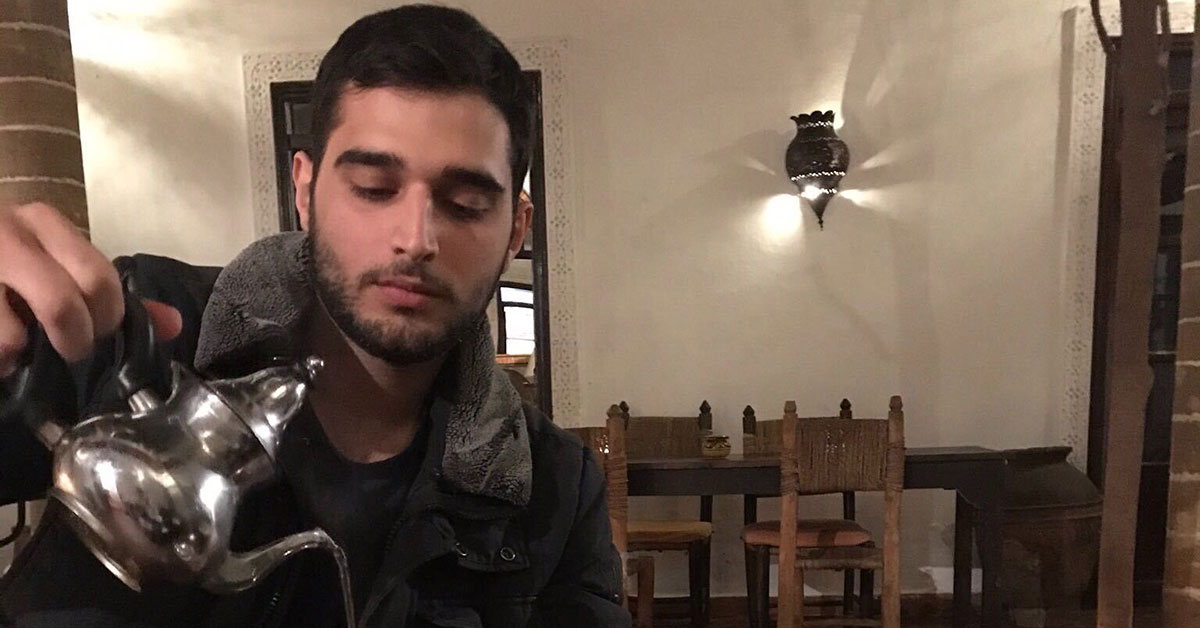 "The real spirit leveller for me is maintaining friendships – I make a big effort with my friends and see them as much as possible."
I also really like challenges, climbing to the top of mount Toubkal was a great one and looking to do Three Peaks soon.
Side hustles really keep me in high spirits. I love building things and always working on something over the weekend or evenings.
MIRA
I start my day right by opening windows to get the fresh air in and soak up some light. I grab a coffee and start planning my to do list for the day.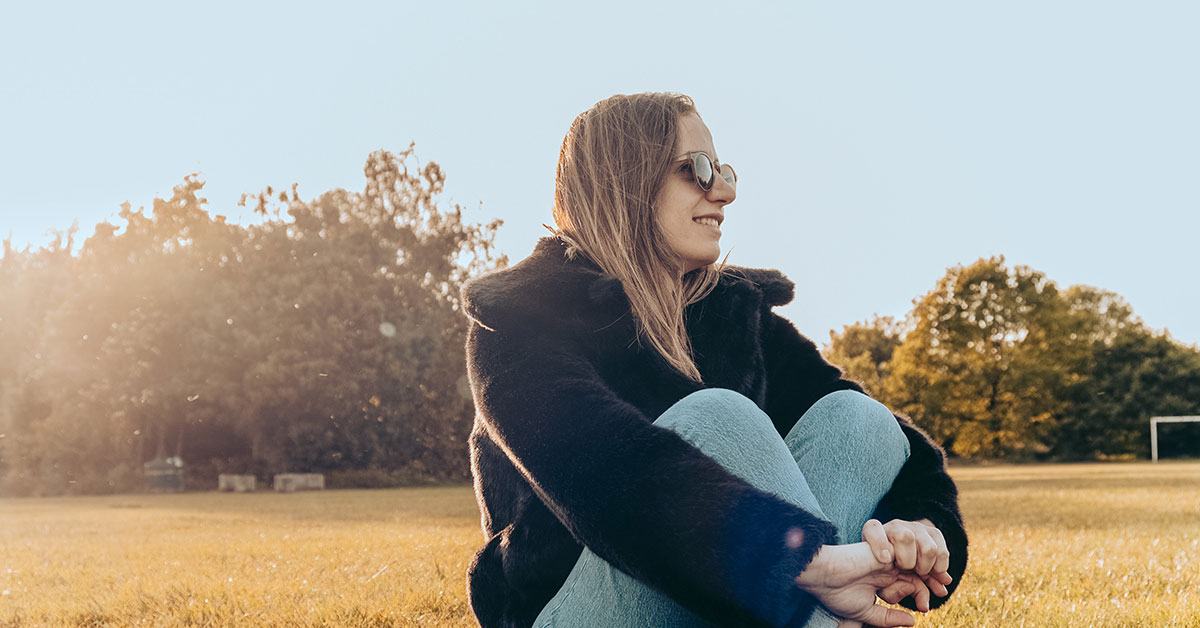 I love taking a walk to Victoria Park where I get some food for the day and fresh bread. I feel lucky to be surrounded by so many trees, its like living in an oxygen bubble.
"I'm a mindful eater – I set aside time each day for lunch and always stick to it. Love shopping locally and knowing more about what I am eating."
In the afternoon, I try to take a yoga class – either online or via MindBody app. This keeps me energised and breaks up my day.
My greatest joy is music – love making playlists and discovering new artists. That and laugher – I make sure I laugh a lot!
THALIA
I've struggled with mental and physical health issues in the past, so I'm always finding new ways to boost my mood, keep me calm and able-bodied. I'm a reformed burnout, and I've learnt over the years that feeling healthy and happy doesn't need to include extreme lifestyle choices. Instead, I take small steps every day, which accumulate to a greater state of well being – these are in the form of small habits I've accumulated over the years, which pivot depending on the season or what's going on in my life. 2020 and the uncertainty that it brought has meant that I've relied on these more than ever to keep me grounded and solidified for me the power of small but mighty steps to help me feel good – whether it's a call to my friend on a daily walk, having some water rather than 2nd cup of coffee or watching a documentary instead of *another* episode of Friends.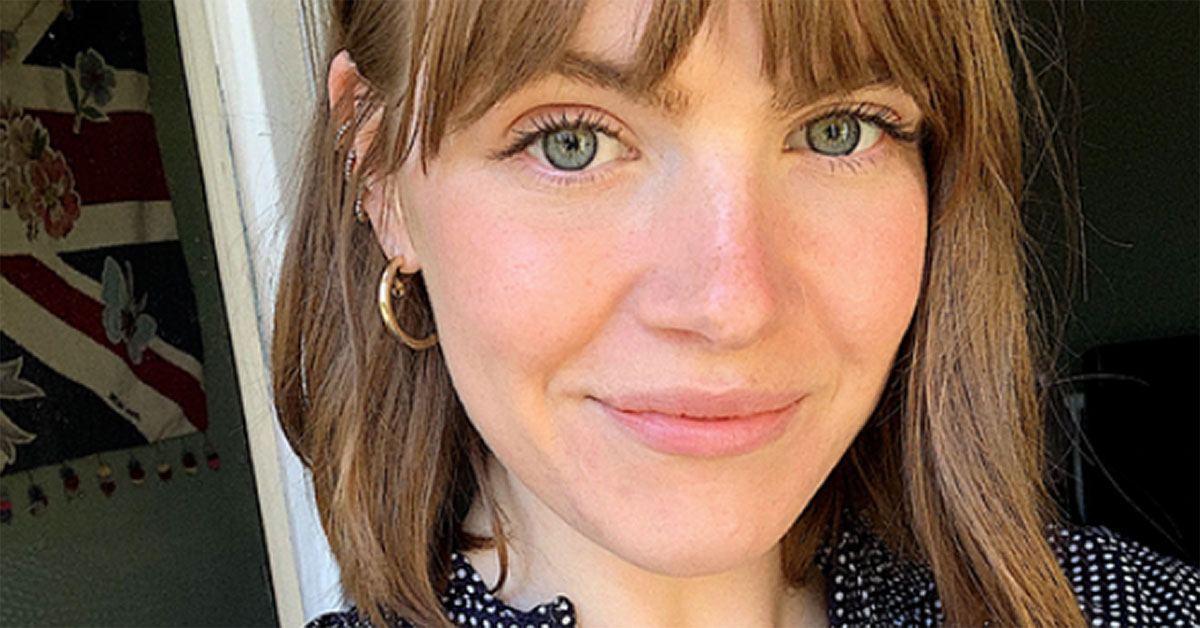 On a daily basis it starts with a solid morning routine for me – it's not elaborate but a series of simple steps that set my day up the best way possible. This includes: hot water and lemon, some gentle movement – either in the form of a walk, pilates or some stretching – followed by body brushing and a cold shower. Some days I add in 4-7-8 breathing, spiking my coffee with a new adaptogen (reishi is my current go-to), reading a few pages of my book or in lockdown, this included cuddling with my dog, Tilly.
I also like to fully switch off in the evenings and have been *trying* to implement better boundaries with my phone! This looks like staying away from social media for 24hrs on the weekend, allowing me to remain fully present with what I'm doing or who I'm spending time with. I also charge my phone away from my bed in the evenings, and keep it on airplane mode for the last and first hour of the day, bookending my day away from my screen.
To keep my spirit level, I try to keep the balance and not over-stretch myself to make everyone else happy. I'm a people person and spending time with friends and family is vital to my wellbeing, but I'm also a former people pleaser… if I say yes to everything/everyone else, then I end up saying no to me, and eventually, something gives. I recognise the strength in taking a step back, saying no and being able to give more to others from having the time to rest and recharge. Spending time in nature is another huge component for me to keep my spirit level. I spent the first lockdown back home in a rural Scottish countryside village, so trading in my daily walk in East London for winding country roads, witnessing the change in seasons, and the adorable lambs filling the fields, instilled a whole new appreciation for how good it feels to spend times outside – even 10 minutes makes the world of difference. 
NICK
Maintaining some kind of schedule during the first lockdown was vital – once my bike arrived my whole experience changed.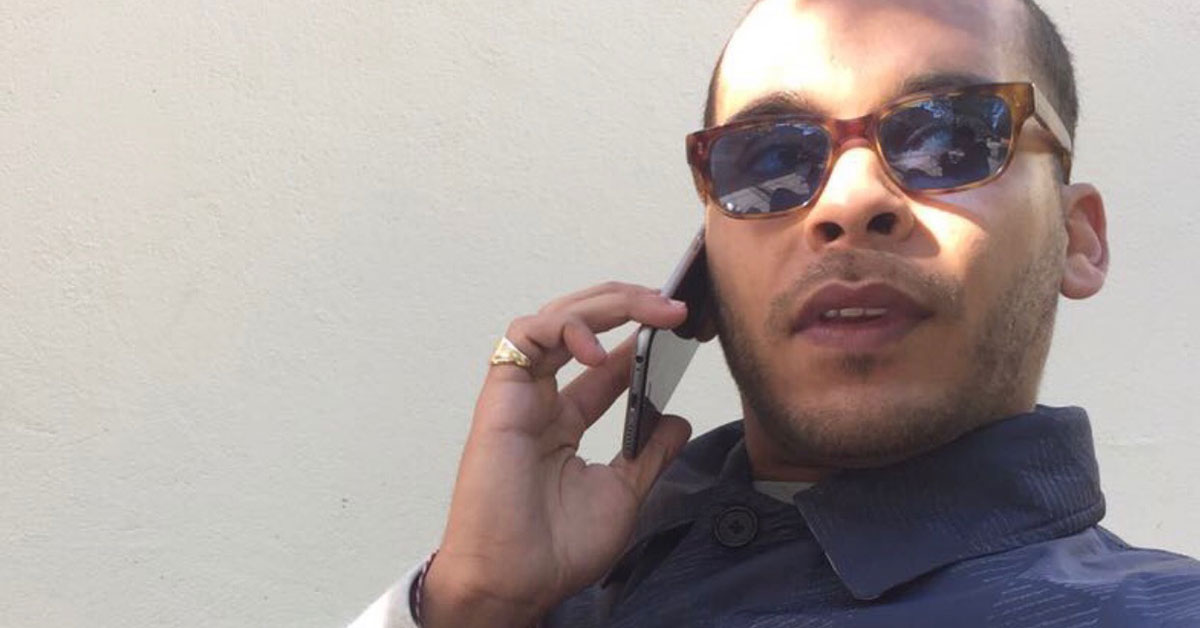 I deleted the food delivery apps on day one and lost 1.5 stone by the time we were allowed to re-enter the world. Lockdown was the first time in my life where I learned to listen to my body.
JOSH
Good food and good vibes is my main philosophy.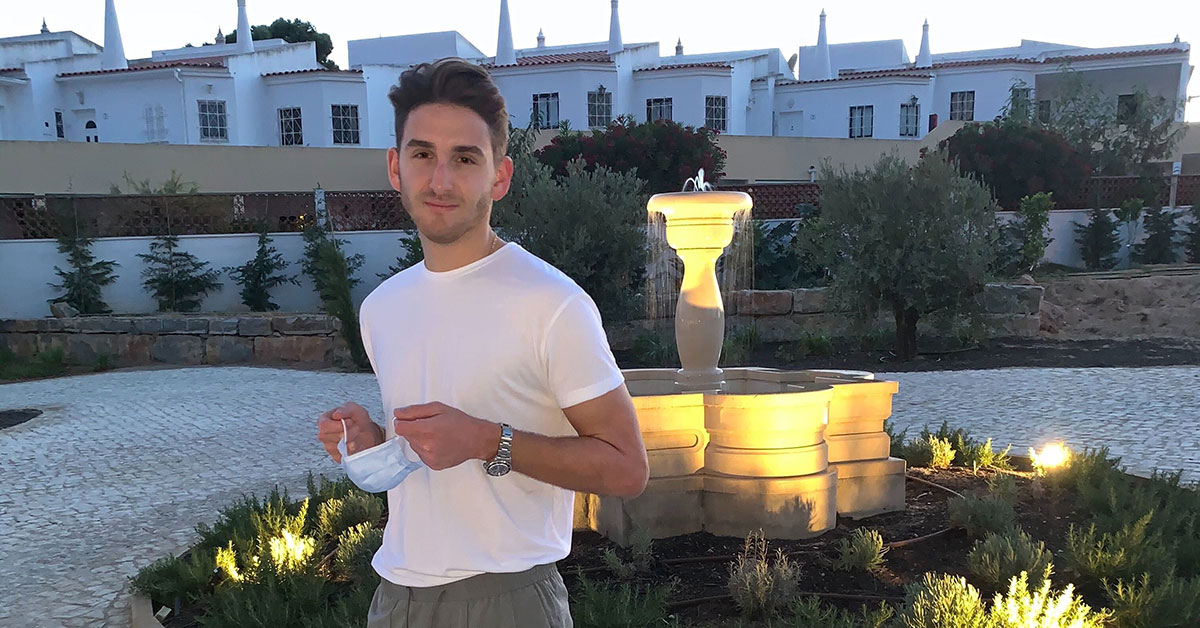 My morning routine includes a wake up stretch and shower where I map out the day ahead, head into the kitchen to make a morning superfood, banana, flaxseed smoothie, then I try to do some form of physical activity whether it is an outside walk to work or training in the gym.