Tell us a bit about you.
I am a coach, speaker and teacher on all things relationship and intimacy, as well as being the Head of Feelings at Mason & Fifth's Italian Building where I run a fortnightly group coaching session with the housemates.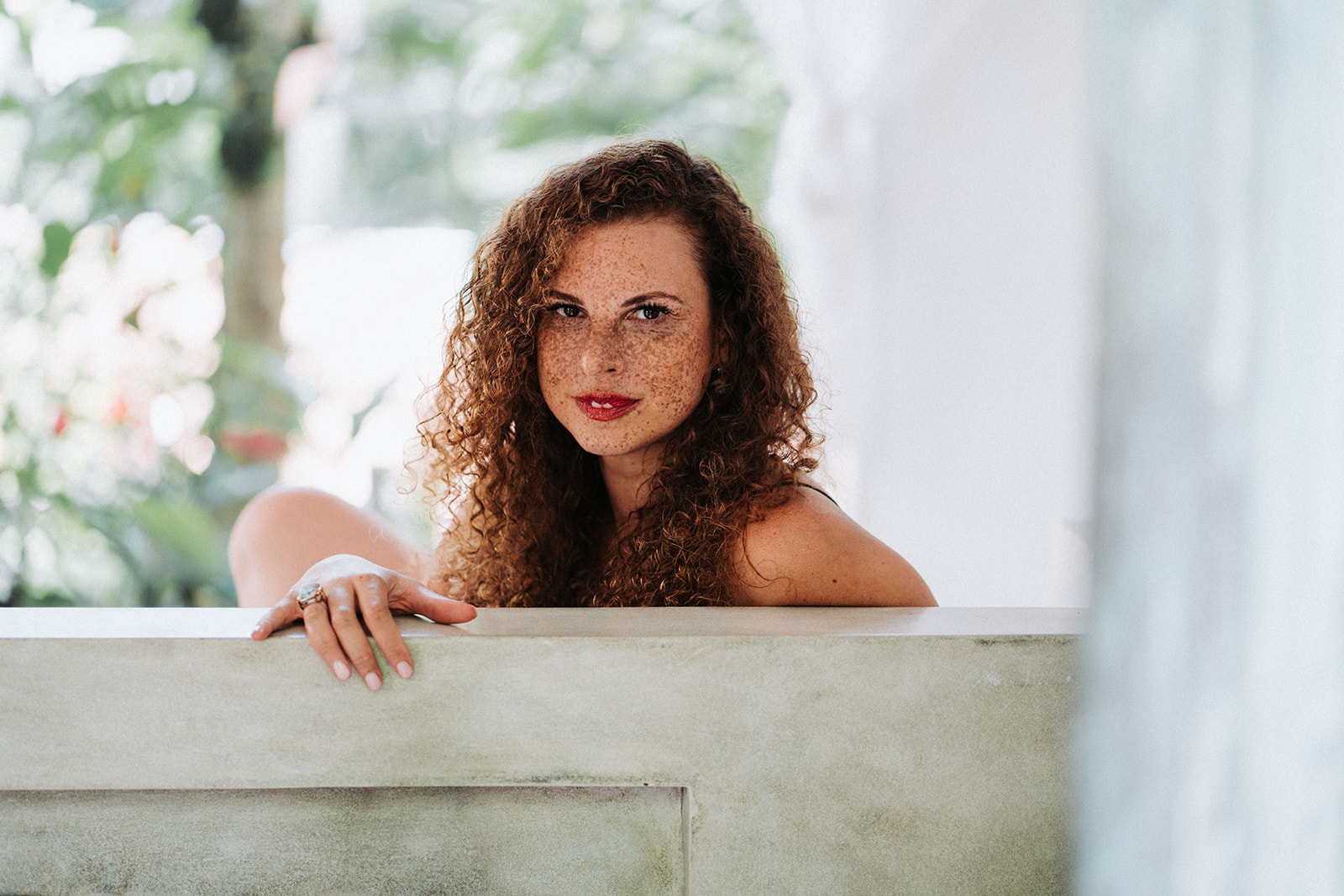 Tell us more about the Rant & Reflect.
Joining an intentional community like Mason & Fifth means you've suddenly got so many more ways to connect right on your doorstep… but although this is mostly awesome it doesn't come without its challenges. Whether this is finding the confidence to strike up a conversation, feeling overwhelmed by the change, creating personal boundaries in a bigger group or resolving any day to day issues that arise from 30 people living in one big house! Group coaching really comes into its own in a communal home like The Italian Building.
"I'm about feel over formula so I will be adapting the format on the fly depending on the energy and needs of the group. For the first couple of sessions where I am getting to know the group and vice-versa I will ask some short fun questions to foster intimacy, vulnerability and humour! My vision for the sessions is that everyone leaves feeling more connected to their housemates, and that they've had a great time."
Can you share more about how you got to where you are today?
I tried to kill myself when I was 24. I felt I was intrinsically broken and I'd never be ok – I decided that living with that much psyche pain was a life sentence I wasn't down to endure. Obviously I didn't die, I had a spiritual awakening instead – although I didn't realise it at the time. I didn't have one of those experiences where I remember what it was like on the other side, it was more that I woke up knowing that there must be another way and that I was going to have to get in touch with God, or the Universe or whatever you want to call the animating force.

I started reading, researching and meditating. You name it, I've tried it – all in the name of understanding how I work and how other people work. I came to understand that life has a flow, an energy about it and that we can either surrender to being carried along with that flow or resist it, thinking we know best. I've tried both, I can tell you one works and the other makes life very hard!

Another profound awakening happened when I was 35 and started to work consciously with my sexual energy and expression. Through the practices and teachers I met in that world I started to get a detailed map of my own psyche, and it became apparent that I had a gift for helping people do the same, so that they could understand themselves and what was happening to them and why.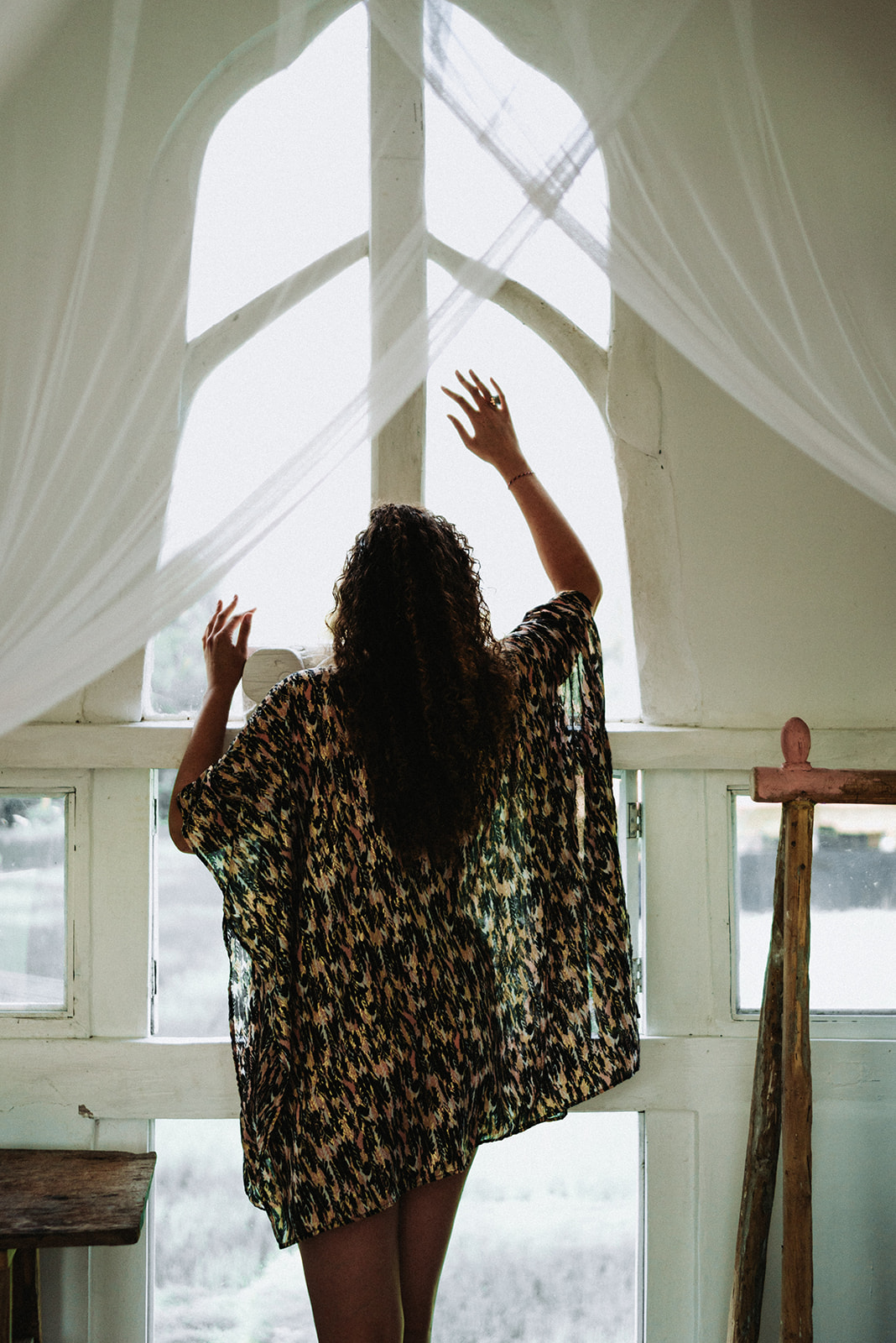 "'Waking up', becoming conscious or whatever you want to call it is really just recognising that there is a constant thought steam running through your mind and that isn't who you really are."
Once you see this you can start to observe yourself and your familiar thought patterns, beliefs and behaviours. When you understand that you don't have to listen to that voice, you can begin the journey to both reprogram it and also to get more connected and into your body. Our bodies contain such deep wisdom, but most of us are completely disconnected from them. Walking heads rather than integrated beings.
How do you keep your Spirit Level?
Checking in with H.A.L.T – which stands for 'don't get too Hungry, Angry, Lonely or Tired' – is a really helpful starting point.

Regulating my nervous system – coming out of 'fight or flight' response and into 'rest and digest' is something I prioritise every day. Trauma and stress are the biggest causes of both disease and dis-ease in our culture. I have been very anxious for most of my life – it's got so much better over the years since I started prioritising my mental health but I still have it often. The key to keeping the spirit level is breath, sound, movement and connection with others. I am very busy with clients and living a full life so I like things that I can do quickly in a few minutes to get me back into my body and calm me down. So I will often do a few minutes of shaking where I move my body to music whilst sighing or wailing, do some deep belly breaths, have a dance break, scream into a pillow whilst shaking my pelvis, call my bestie – there are just so many many things!!!

Can you talk us through how you work?
I have created 'The Empowered Relationship Method' – a step by step guide to unfucking yourself and your relationships. It's for successful, high functioning women who desire healthy, loving empowered relationships.

It's a 12-week group coaching experience with an ongoing supportive community that is designed to quickly reveal what is blocking you from getting the love you want so that you can attract wonderful, available men who want commitment or repair an existing relationship.

Most of the women who come to me have had therapy, read books and tried a few different things – it's not their first rodeo. The Empowered Relationship Method is not about learning new skills it's about creating new neural pathways in the brain that produce healthy relationship building behaviours.

What top tips can you give to our readers about keeping your relationships in check?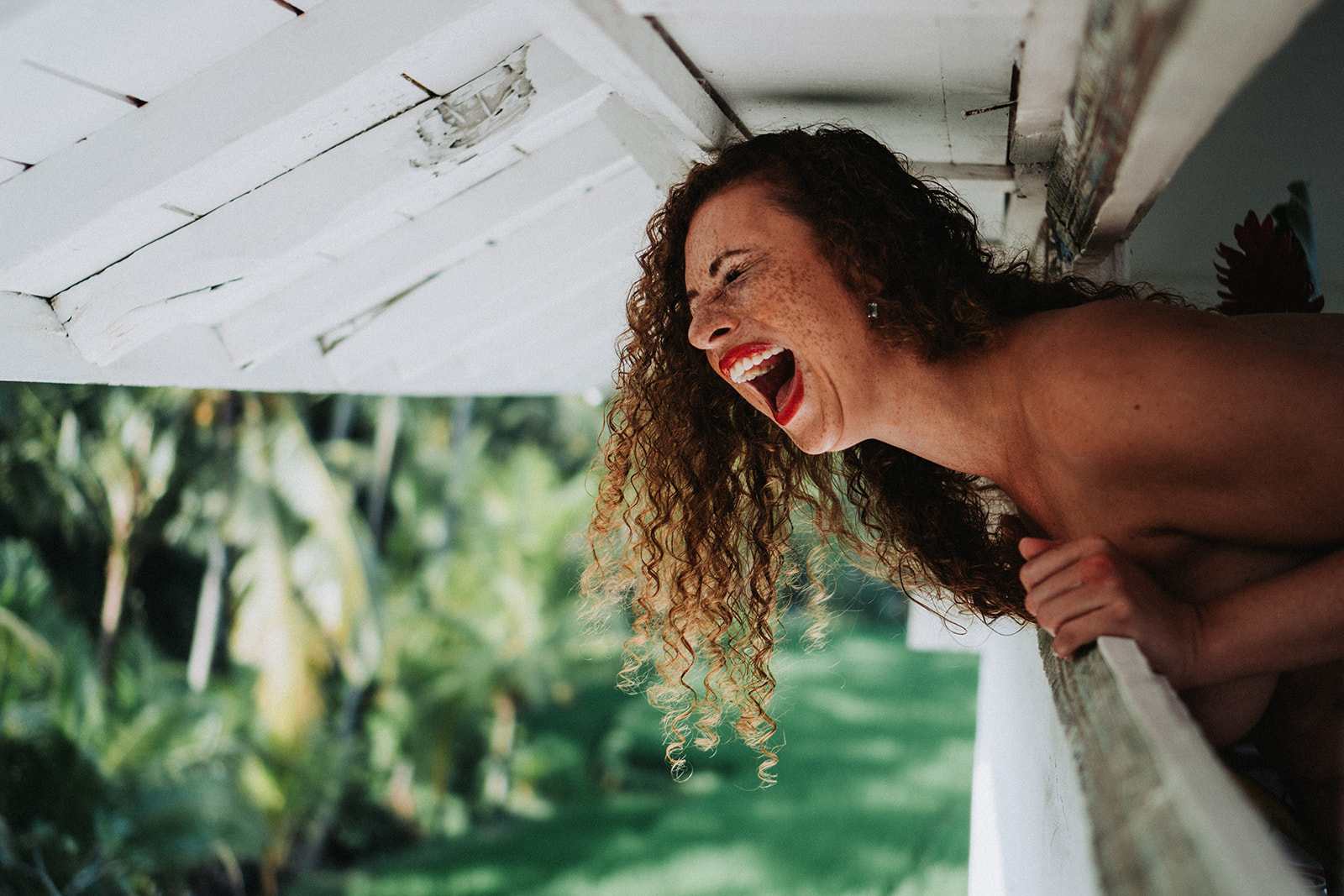 My number one tip is to learn about your attachment style! Attachment Theory is a model which describes how what happens in the parent and child relationship influences our behaviour in our adult relationships. Having models for how and why we behave the way we do is so powerful for understanding yourself and others. It's like getting sat nav as opposed to having a map someone hand drew for you on the back of a fag packet.
Tell us more about life before a coach.
What haven't I done?! I had a medical aesthetics business in my 20's, we were way ahead of the time! I crashed out of that one at 27 wondering what the hell I was going to do next. I ended up going to work in the Caribbean and started a resort real estate sales and marketing consultancy with a partner. I then started doing a bit of small scale property development, which I love and will go back to at some point. I was always working on myself though during this time, seeking and studying. Then in 2015 I did a six month coaching course in NYC and it quickly became obvious that it was my true calling in life. I closed my real estate consultancy and have been focused on relationship coaching ever since.
My clients are very successful people; they've achieved a lot and they have wonderful abundant lives, they just happen to struggle with relationships and they are committed and willing to change that. I can relate to them because I intimately understand what it takes to be a success. I am not in awe of or fooled by anyone's money, power or status which happens to them a lot and can feel really lonely. They instantly know I 'get them' and that creates an environment where they can be vulnerable and honest fast.
You mentioned that you had previously lived in an intentional community, how the experience was for you?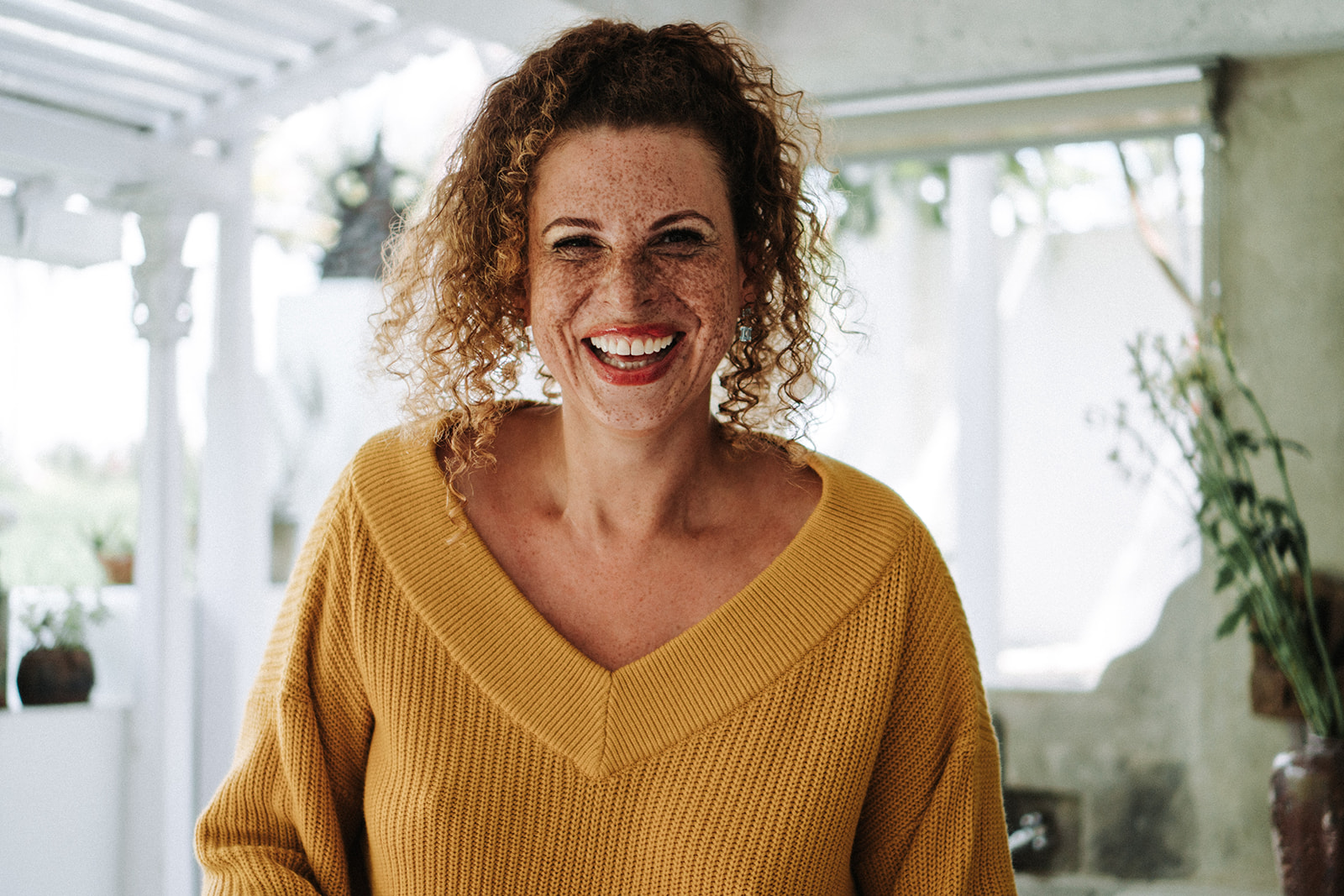 I was part of a sex-positive intentional community from 2014-2017 and during that time my then-boyfriend and I moved into a community house we rented with two other couples and a single guy. The idea behind it was that 'we get hurt in connection and we heal in connection'. It was focused around telling each other the truth, nourishing support, doing lots of consciousness-expanding practices and building intimacy and connection.
Living in a connected way with other people starkly illuminated my dominant behaviour patterns and belief systems. It was a very fast way to really see and understand how I operated in relationships – how I fostered connection and intimacy, and where I blocked it.
"There were so many pros! I transformed quickly and radically; I learned to ask for help and support – when I had been very independent before – and the power of reception and truly letting others in, how to express my needs, boundaries – around my time, space and energy, delegation and much more!"

Eventually, the experience peaked and I had learned what I needed. One of my teachers used to say 'don't quit on failure' i.e. leave when it's good, then you know there isn't anything else to learn.

The biggest con for me was that because the intention was for us to be very connected and more like a family than flatmates, that it takes time and energy to nurture. The rewards are huge though! Personally I left because it was time to explore creating my own family unit. Basically I want to meet my life partner and build a family.
We've seen a very cute dog on your Instagram 🙂

OMG I am OBSESSED with Zelda. She doesn't actually belong to me, she's my sister Serena's dog, but as she had a baby last year so Zelda is on long term loan (hopefully forever)

Petting a dog releases oxytocin the love hormone. Having a pet helps regulate the nervous system and also it forces me outside!!!
What's next for you? Hopes and dreams?

World domination!!! On a serious note, my biggest dream is personal. After ending a long term relationship a year ago I have been consciously celebate whilst I healed my heart. I can feel that process coming to a close so I will soon be calling in an amazing partner who is into building a life together and God willing to have a baby or two!

Professionally my desire is to be Vogue's modern day agony aunt, to write a book and to help as many people as possible get the love they want.
Also, do you believe in magic?

This question!!! How could I not?! Everything, everything I do is about strengthening and unblocking energetic flow. There is magic everywhere if we choose to recognise it 😉