Described as 'The dappled morning sun on your face, cedar trees above', say hello to your new morning vibes; a genius combo of Italian bossa nova, Japanese ambient, Californian boogie and vintage yacht rock.
Listen here to 'Awaken your spirit' and subscribe to our Spotify channel.
We caught up with the maestro himself to find out how's he's been keeping his Spirit Level and what his dreams are made of…TLDR: pork buns.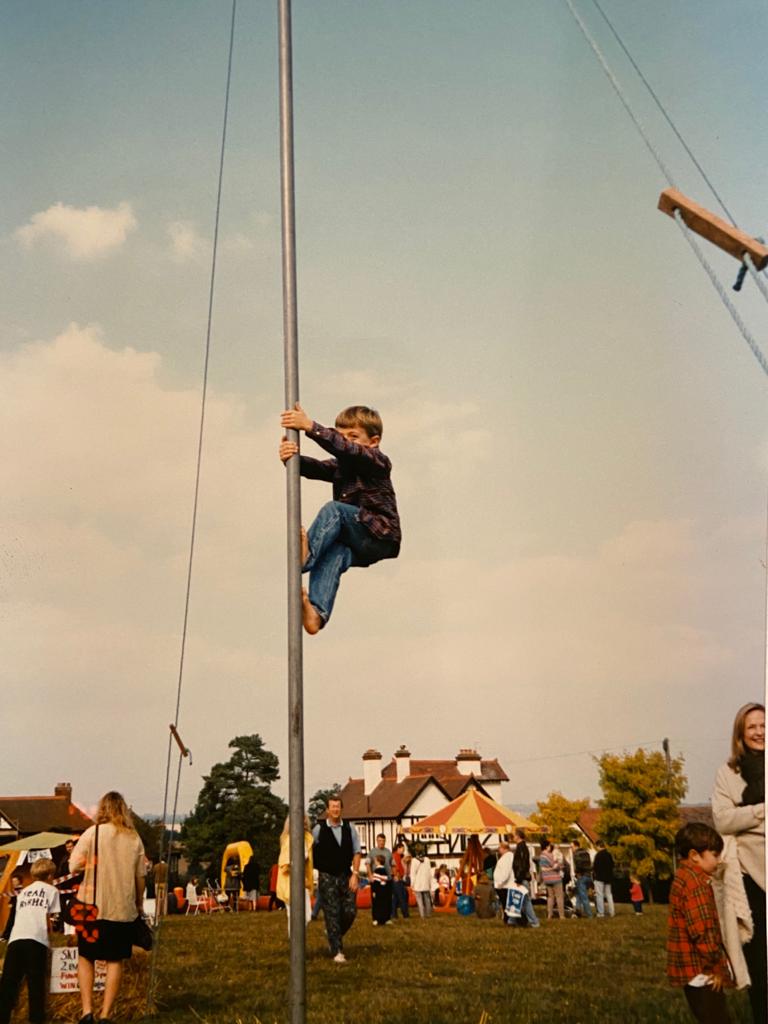 Tell us a bit more about you.
On a mild October evening, in the great borough of Hendon, I came into the world, and rumour has it, shed no tear. Thirty years later I'm living in Berlin with a pretty all-encompassing obsession with music and food, as well as a healthy suspicion of the consumption of beetroot.
How's 2020 been so far?
It's not been the easiest year. Anyone working in the music industry saw a pretty devastating cut to their income. Careers were put on pause and many came to an end, which is hard to see, but this is by no means a singularly felt experience for artists, and the difficulties have been easier to accept knowing we're mostly all in this together. I found the first lockdown much easier as I was pretty used to working on my own from home. To be honest, I actually quite enjoyed it. I was really productive creatively and welcomed some time to slow down. This second one has been harder, but it also forced me to make some long-overdue changes in the way I looked at and cared for my mental health, which has made a massive difference.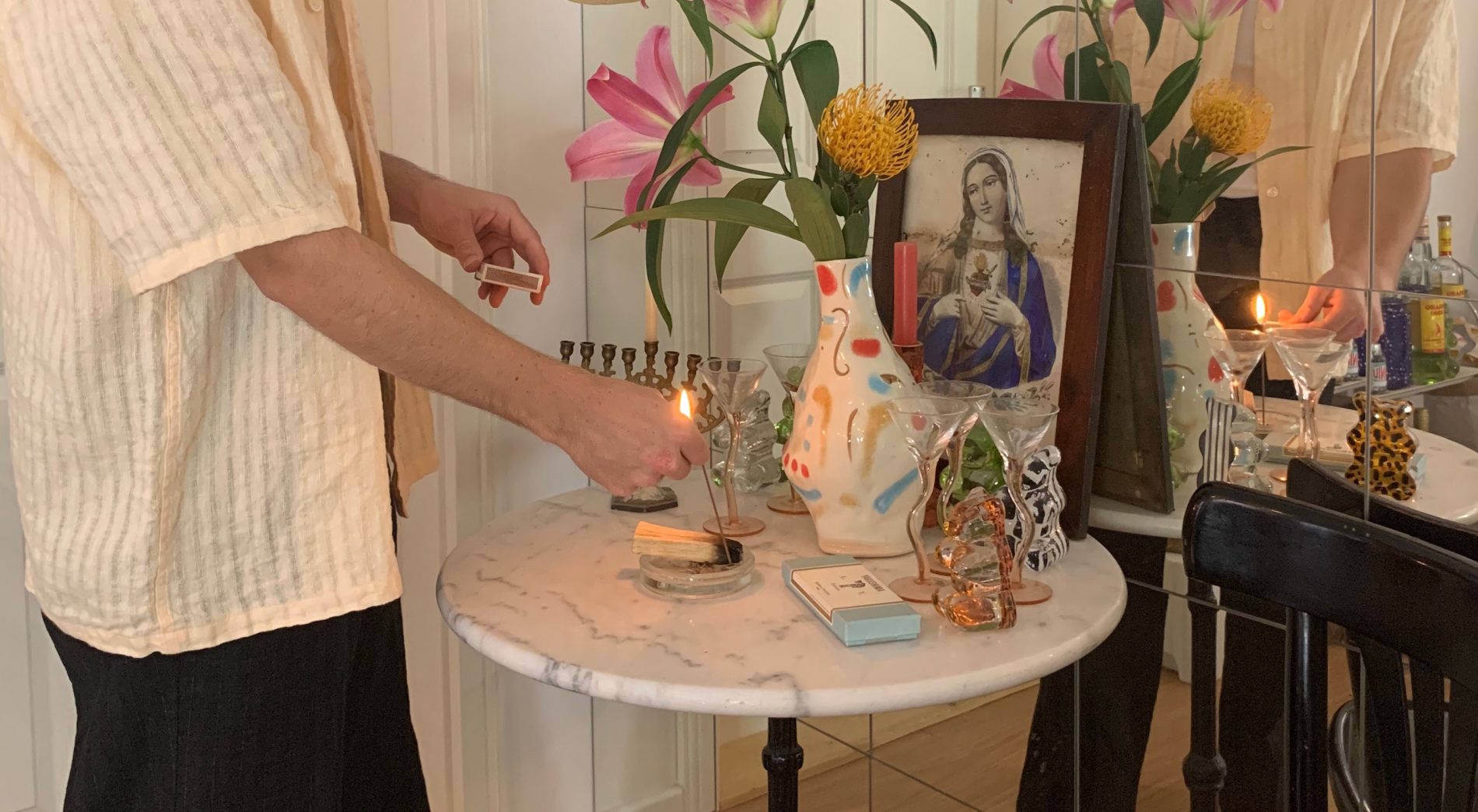 How are you keeping your Spirit Level?
Routines are only slowly starting to make inroads into my life. I'm not a person who needs a structure, and in many ways I naturally resist it, but when I did let the drawbridge down, I noticed the benefits so my thinking has shifted a bit and I'm now trying to add more and more moments of routine to my day. Every morning I get out of bed, make myself a cup of tea, light a stick of incense and listen to a Japanese ambient album while I get ready to start the day. Hiroshi Yoshimura is the usual suspect. I've come to really love this first hour of my day and I actually built Mason & Fifth's latest playlist 'Awaken the Spirit' entirely around this process. Most evenings are for cooking and currently, with Berlin making that joyous jump to soul-crushing darkness come 4:00pm, planting my ass firmly on the couch with a glass of wine and a box of cheese sticks.
You've lived in both London and Berlin, tell us about the differences, the similarities and the highlights.
London and Berlin are both concrete islands; separate entities to the countries they reside in, and for me, that's the only strong resemblance between the two. I was born and raised in London and it wholly shaped who I am as a person. I love that the entire world resides in one city and that I grew up experiencing the food, culture and sounds of all of these places before I'd even learnt to craft a stunningly Brylcreemed quiff. It also gives you a reality check pretty early on and I think that helps prepare you for the actualities of moving through life. Berlin is a complicated, beautiful, enraging and addictive place. Life is much slower here, and especially in the artistic and creative circles, filled with people who have arrived here needing a place that will let them be who they are and then fiercely protect that right. This ideal in itself is tested a lot and it can become difficult to remind yourself of what drew you here in the first place, but then the city turns up, and you remember.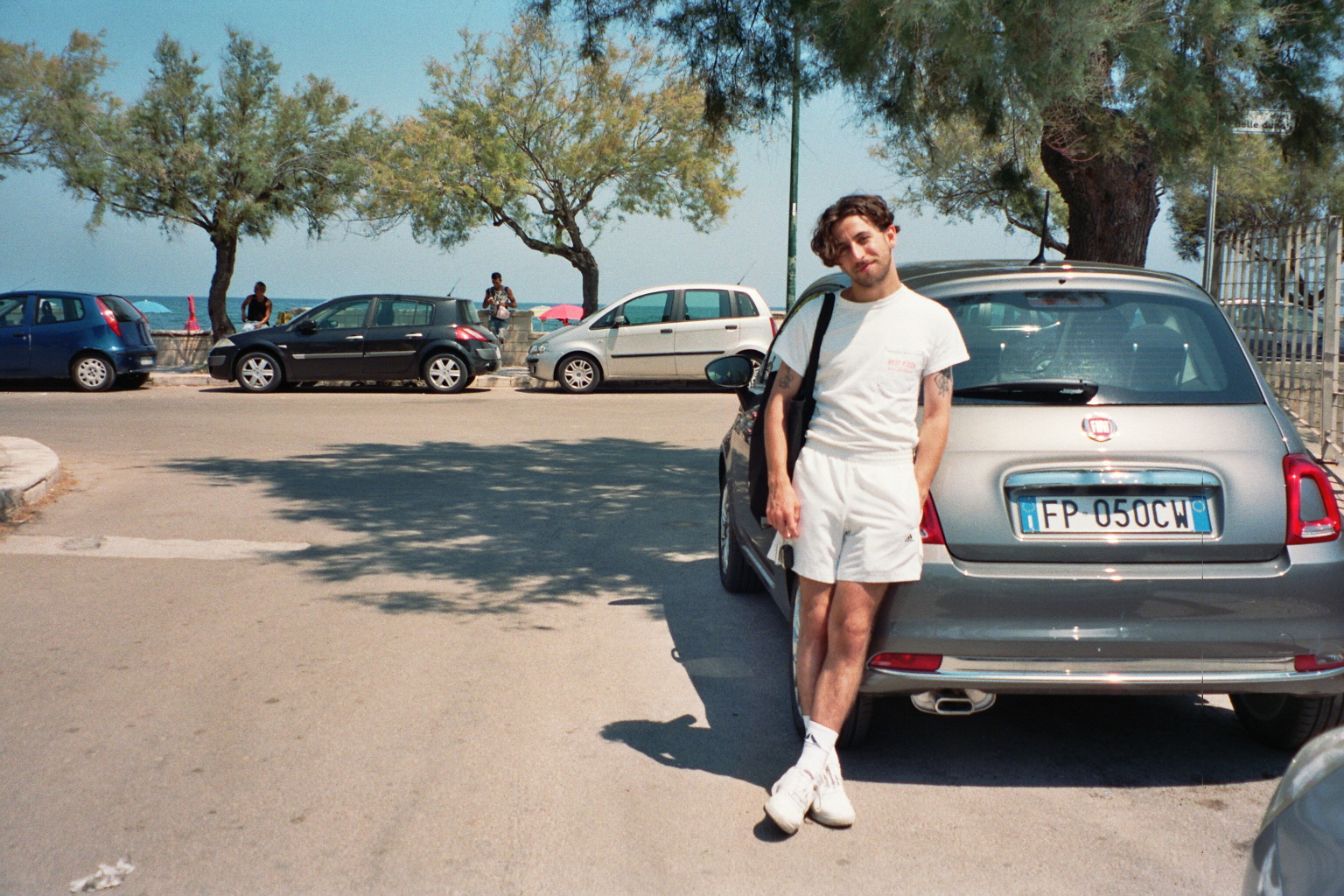 By night you are Mculo, can you talk about how you got into DJing and what your inspirations are for the music you make and play?
I like that this makes me sound like some sort of spandex-clad avenger hurtling through the darkness, cape flapping behind me, rescuing neglected record collections from ambivalent basements and living rooms across the city.
I've been making music in one way or another since I was around 15, but it's been a constant in my life for as long as I can remember. Family car rides would be soundtracked by Gregory Isaacs, Bob Marley, Miriam Makeba and these various artist CD's my dad always used to bring back from Brazil. My mum also loves a bit of wailing Fado, so that need to hear such a wide-ranging collection of sounds started early on and very much formed the basis of what I like and play now. I've always felt most comfortable in the creative worlds. My mum was an opera director and classically trained clown, and I come from a family of musicians. My great grandfather was a famous classical singer from Silesia who sang all over the world. He had to escape from Berlin with my grandad (who is also an incredibly talented musician) in the 1930's and I do take a fair bit of pleasure in knowing that I've come back to the very same city they were forced to flee from and continue to hold high this sweet-sounding torch of tradition, albeit, in a sweaty darkroom kind of way.
You did some amazing work with Soho House in Berlin, can you talk to us about that?
Sure. Before Covid came in and upended any sort of social situation I was curating the DJ bookings at the house in Berlin and starting to collaborate with the team here on some new event ideas. I also produced an album listening session at the house in Istanbul alongside Lina Temelli, the event manager there, where we brought in an audiophile sound system and listened to Barış Manço's '2023' album in full and then Emek from Zoltan Records and myself gave a little talk on the album and its place in the history of Turkey's post-Ottoman musical years.
For us Londoners, tell us some of the best places to go in Berlin and why?
Over the last 5 years, the city's become an amazing place to eat. Currently, the boat noodles at Thai Art in Wilmersdorf are my culinary version of crack and the lady who runs it truly is a gift to us all (I love you, if you are reading this, dear light of my life). I live just by Tempelhof Airport which, after it closed, was turned into giant open park space, runways and all. It's a really special place. Round the corner is a bar, gallery and community radio space called Keith which is very much my local and a stalwart of the Kiez. It's a big family fuelled up on pints, whiskey and a lot of fun. Lastly is the antique flea-market at Tiergarten which is on every weekend. It's a great place to find some treats for your home or yourself and then you can pop down the road to Kantstrasse and eat some chilli wontons at Lon Men's Noodle House.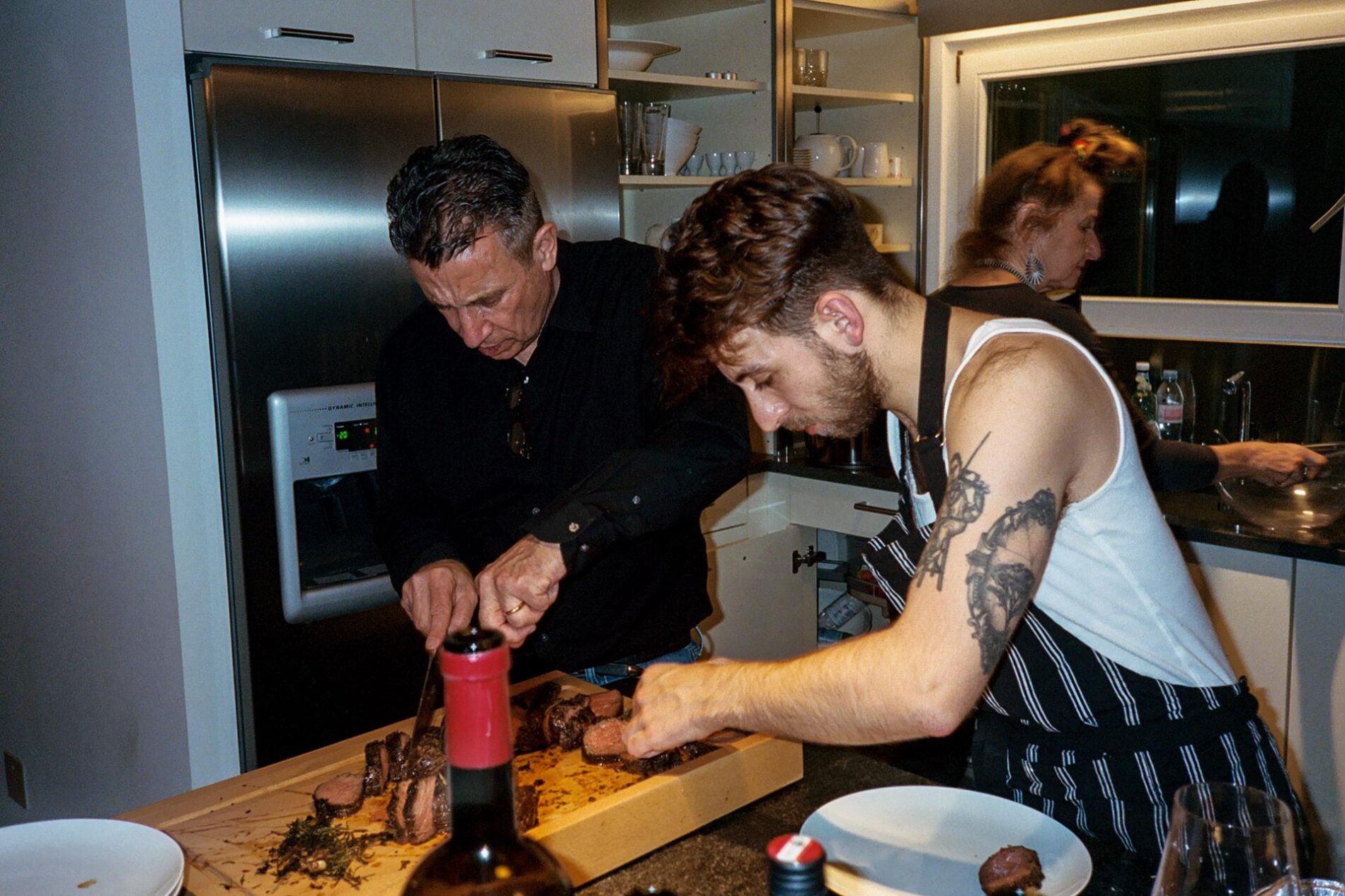 On your profile you say you're a barbecue aficionado, tell us more!
Interestingly I still don't know who wrote that bio of me! Whoever it was, their facts are 100% accurate. The majority of my family were born in South Africa so the 'Braai' has always been a central focal point of ours. I love cooking over fire. It's a time of complete focus and you can't ever really look away because you're trying to control something that's so temperamental and destructive if neglected. Cooking over fire also means being surrounded by the people you love, and especially now, being separated from my family and friends back home during this garbage pit of a year, is a moment I can't wait to return too.
You've got a new single out soon, tell us more about that and where people will be able to listen?
Yea it's a track called 'The Wrench' after the Primo Levi novel and it's coming out on my dear friend Ewan's label Small Hours. It's a VA and the three other artists are all good mates of mine so it's going to be a really nice way to start the year. The tracks will probably be up soon on Youtube and also on the labels Soundcloud, so you can stream them there. Once everything opens again, pop down to your local record store and take it home with you.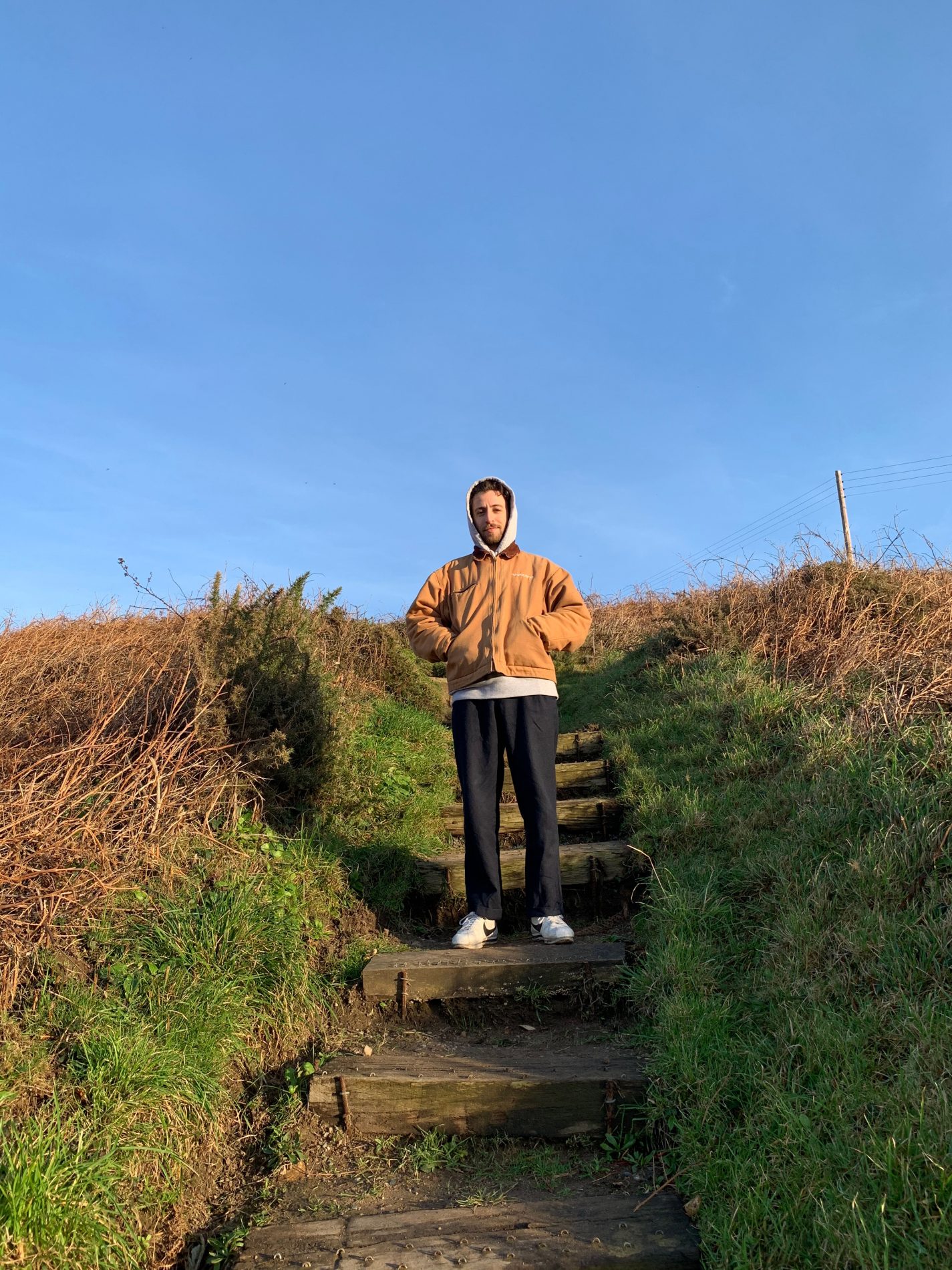 What's next for you?
I've got a few more releases coming in 2021 and I'm also getting married so that'll definitely be the highlight! Aside from that I'll be patiently waiting for life to return to normal so I can take a flight back to London, sit on the couch and ask my mum to make me a cup of tea.
Finally, do you believe in magic?
If by magic you mean thin, dough wrappers delicately stuffed with a gelatinous pork cube filling, that, after being pleated 18 times and gently steamed in a bamboo basket, produces a soup filled parcel of heaven, then yes.
Listen here to 'Awaken your spirit' and subscribe to our Spotify channel.