We caught up with our friend Ben Harris, Co-Founder of RETRA, a brand new gym concept taking over London. This reformed 'adrenaline junkie', circus acrobat, barefoot waterskiier and Burning Man veteran tells all about his early stage business and what brought him to this place in time.
Tell us about yourself.
I guess I'm just your standard, silly-haired 31 year old trying to create his path in life. I always thought growing up I'd be a professional stuntman, as I loved doing crazy, stupid things like skateboarding off roofs or waterskiing behind cars in rivers. I imagine the term was 'adrenaline junkie'. I could never see myself doing a 9-5 desk job growing up, as I was always too active. I've chilled out now and enjoy juggling my time between various projects as well as working out as much as I can.
This year you launched RETRA Fitness, a brand new gym concept. Can you tell us more about that? What's your mission?
I'd spent several years in media and advertising, jumping between agencies and digital start-ups. I found myself escaping to the gym whenever I could and realised it was my happy place and as time went on I saw an opportunity to give people a boutique fitness offering but at an affordable price. The market was swamped with premium fitness brands like Barry's Bootcamp, 1Rebel and Frame but at £200+ per month, this is a big barrier to entry for many. Th On the other side there are budget gyms like PureGym and Fitness First but there was nothing in £50 a month range that had a boutique feel. That's when RETRA was born, with one goal in mind, 'to bring fitness to everyBODY, at any time'. You can turn up to RETRA and do a class style workout without having to book ahead. It's class-based fitness, but on your own terms. You turn up between 7am – 8pm and follow our screens and take a trainer-guided 30-minute session that gives you a proper full body workouts every time. The aim is to have one on every High Street, making fitness accessible for everyone no matter
That's when RETRA was born, with one goal in mind, 'to bring fitness to everyBODY, at any time'.
Lockdown must have been super tough for you guys. How has the business pivoted during this time?
We launched four weeks before the lockdown in March, so it was pretty tough yes. We were fortunate that we had a really successful pre-sale and and opened with a strong membership base. People were excited and would sign up because there was nothing like RETRA in the area, especially when you weigh up the fresh concept vs price, We froze all their memberships until when we could re open at the start of August and had two amazing months in Sept and October which really allowed our customers to feel the benefits of this new way to keep fit. During the down time, we invested more time and energy into our fitness technology allowing our customers to do work-outs and guided runs at home, and we'll be launching that in the next couple of months.
How have you been keeping your Spirit Level?
I was fortunate enough that myself and my partner bought a new place two weeks before lockdown, so this was exciting for us and a great distraction. I was up running every morning, exploring my new area and working out in the garden, most probably annoying the hell out my girlfriend. My winding down was fueled by Ozark, Tiger King and lots of home-cooking.
We understand you used to be a Team GB athlete, tell us more about that! What other sports have you tried over the years?
Yeah I competed at barefoot waterskiing professionally from the age of 13 to 18. I took part in two world championships and four European championships. When I won the Europeans, I thought I had made it! Signing autographs on the dock and having McDonalds contact me about wanting to sponsor kids doing niche sports. I've definitely gone down hill since then ha. One sport I'm desperate to try is paraskiing. Basically skiing off a mountain with a big parachute on your back. I've probably missed the boat for this now thinking about it.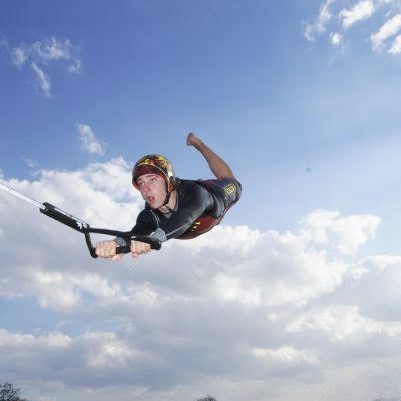 You also have a side-hustle in tattoos and piercings… this feels like a space that is really having a moment. Can you tell us more?
My Dad started piercing ears in the markets in the late 80's. He then opened London's first piercing shop in Soho in 1990 and it became very popular and a hot spot. However, as the years developed, a bit like the vaping industry now, before you blinked there was a piercing and tattoo shop on every corner. So years later he had to close it. It was more recently where I turned around to my Dad and said I'm going to relaunch Metal Morphosos, using all his piercing knowledge (I had a none) as a concession-only business and partner with large stores like Selfridges and Topshop. That's how it was re-born.
You lived in The Italian Building for a little while, how was your experience?
Sick. It's such a cool space. I was there for six months at the very start, staying in a duplex room with my girlfriend. We loved it. We loved the vibe, the atmosphere and the DOWNSTAIRS. Don't get me started with that space, it was so nice to work down there and really helped me switch off and focus.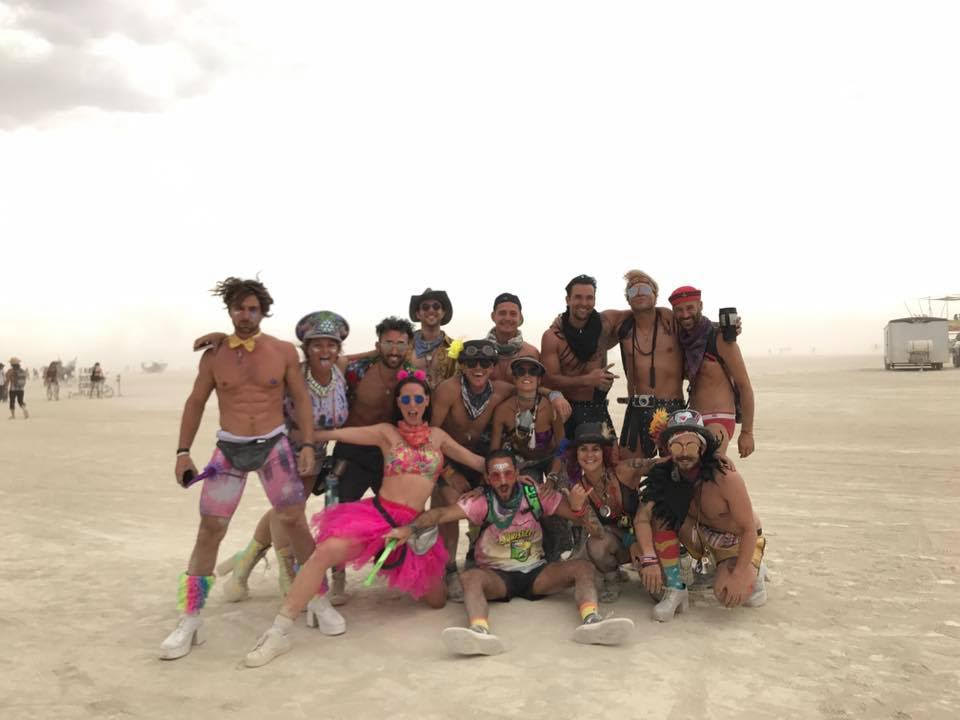 The story goes you went to Burning Man at 12. That sounds pretty amazing, how was that? What does Burning Man mean to you?
My parents were a bunch of hippies to tell you the truth. We must have been on one the first families to go to Burning Man. Everyone thought my mum was mental taking four kids from the UK to the desert. My youngest sister Brooke, was four at time, crazy looking back. I just remember my parents dressing up and taking us in wheel barrows into the desert every night. I always found it odd as my Dad would go out at night dressed as a bunny rabbit, but come back dressed up as women. I didn't think to much of it at the time!
We've been told to ask you about your 'diablo'?
Again, another very useless and pointless skill I have. I've always loved circus acrobatics. The diablo was just something my Dad bought me when I was a kid and I guess I got alright at it whilst waiting my turn to waterskiing, on the dock in my youth.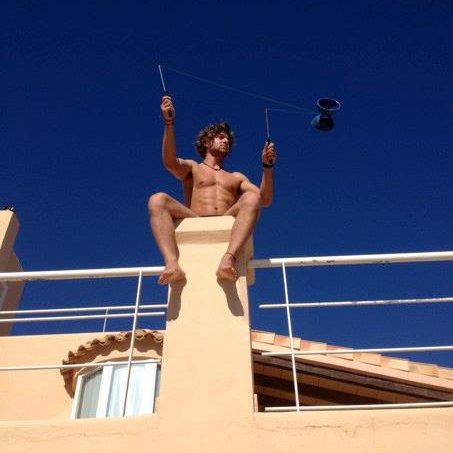 Any advice for folks out there who want to take the leap into fitness world but are unsure where to start?
When developing RETRA, I would spend my time doing a lot of market research, going to different gyms and boutique fitness offerings, and speaking to their owners and everyone was so nice!! It really is a great business to be involved in as everyone that's in it shares the same passion as you. I'm always here for a chat – hit me up on Insta @benharris150.
What's next for you and for RETRA?
We are looking to Crowdfund next year and already looking at the second site in East or SW London, so watch this space. In terms of what's next for me, probably a big fat holiday and nice cold coca cola on the beach somewhere. Shweeeeeeeeet.