She was ever so kind and made up a brand new playlist to get you dancing around your living room – check out our latest playlist 'New Beginnings' here.
Tell us a bit about yourself.
I've been on the planet earth for 28 years. I love music and work in and around it. I have strong passions for horoscopes, knitting, cooking, reading, walking in nature and of course, raving!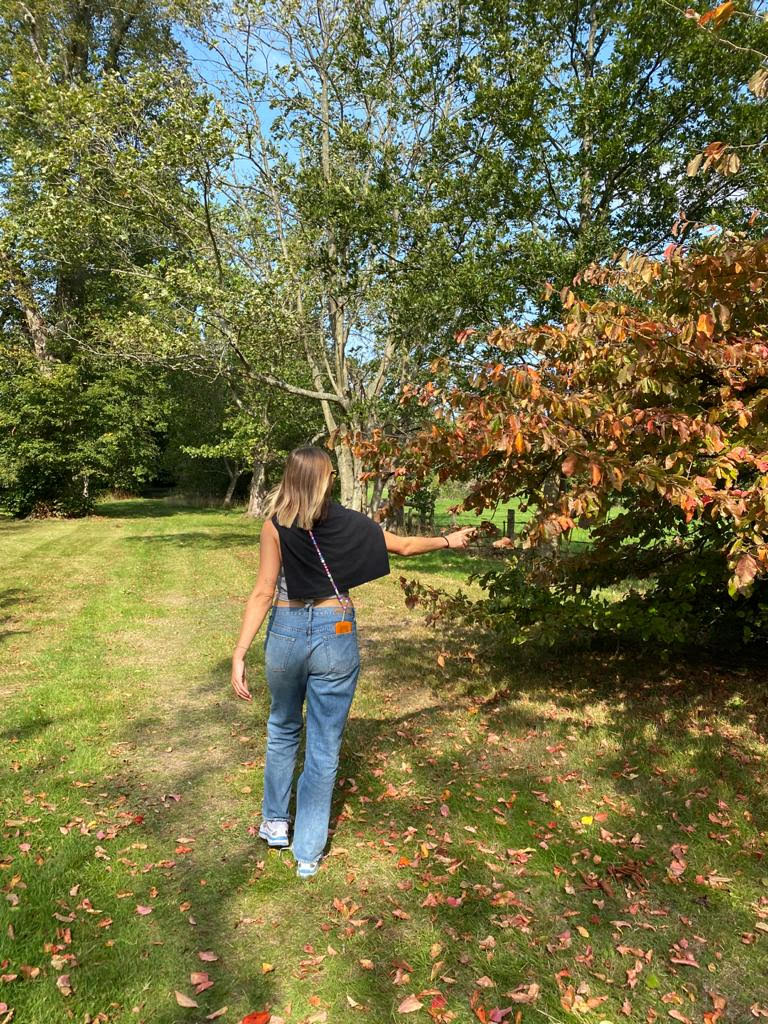 What's Juicebox all about? How did you get into music management and DJing?
Juicebox started as a club night when I was working at Sony doing A&R. I felt the need to start my own business at quite a young age and had a good idea on what I wanted to do. I didn't have loads of experience but I had a good work ethic and have always been pretty disciplined. DJing came about quite randomly and unintentionally, I wouldn't say I love to be the centre of attention so I don't DJ as much anymore, but brands started booking me for events and private parties so one came after the other!
How are you keeping your Spirit Level during this second lockdown?
Coffee, and lots of it! I got an AeroPress for Christmas and I am now obsessed. Also, the Queen's Gambit really gave me life.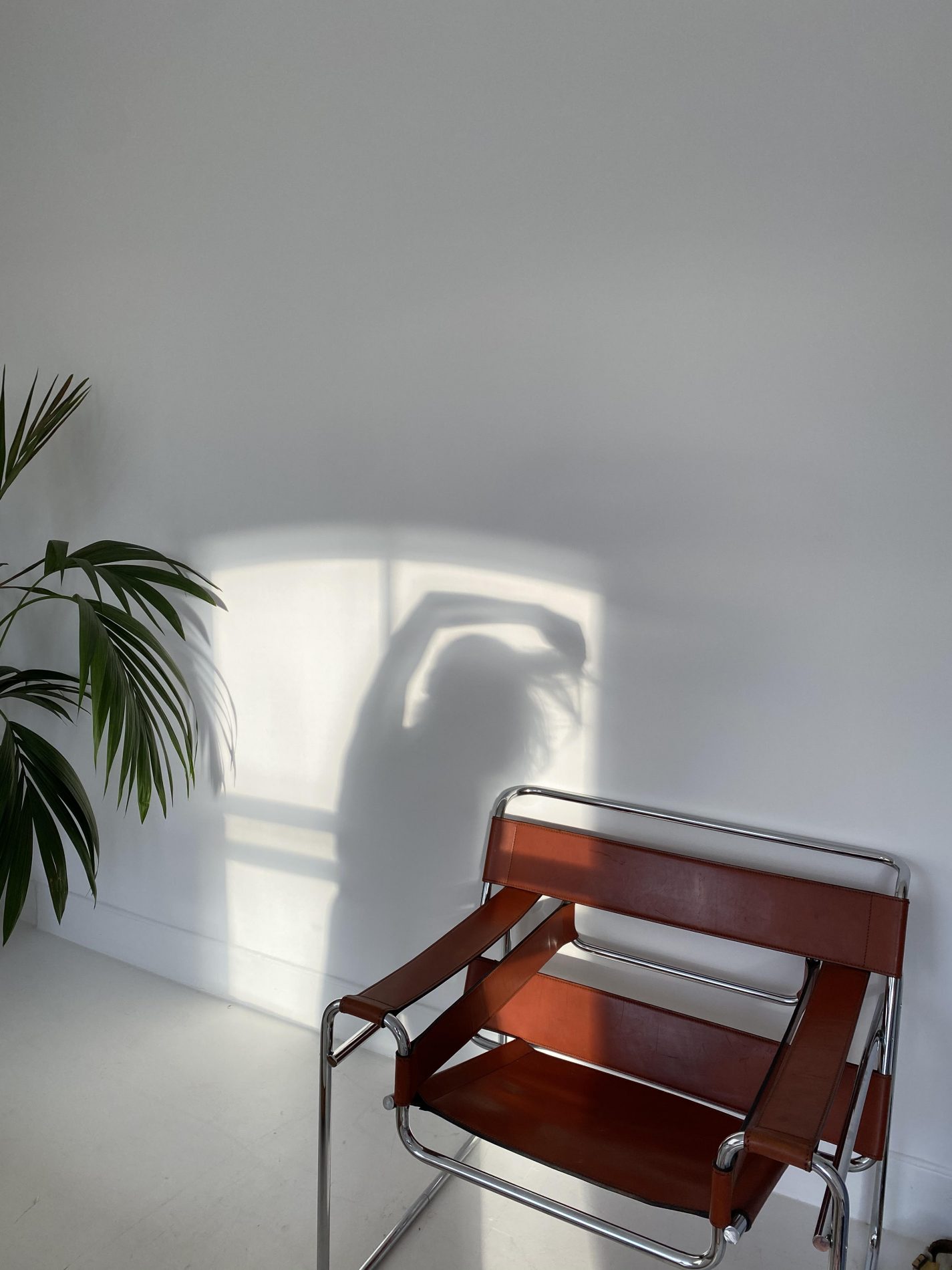 What are your biggest musical inspirations?
Close to home, I would say my Dad is a big inspiration, he has always had a very entrepreneurial approach to work, which I try and have also. There is nothing he doesn't try and get involved in! David Bowie also a huge inspiration, I love watching archive footage of him being interviewed. The Talking Heads too.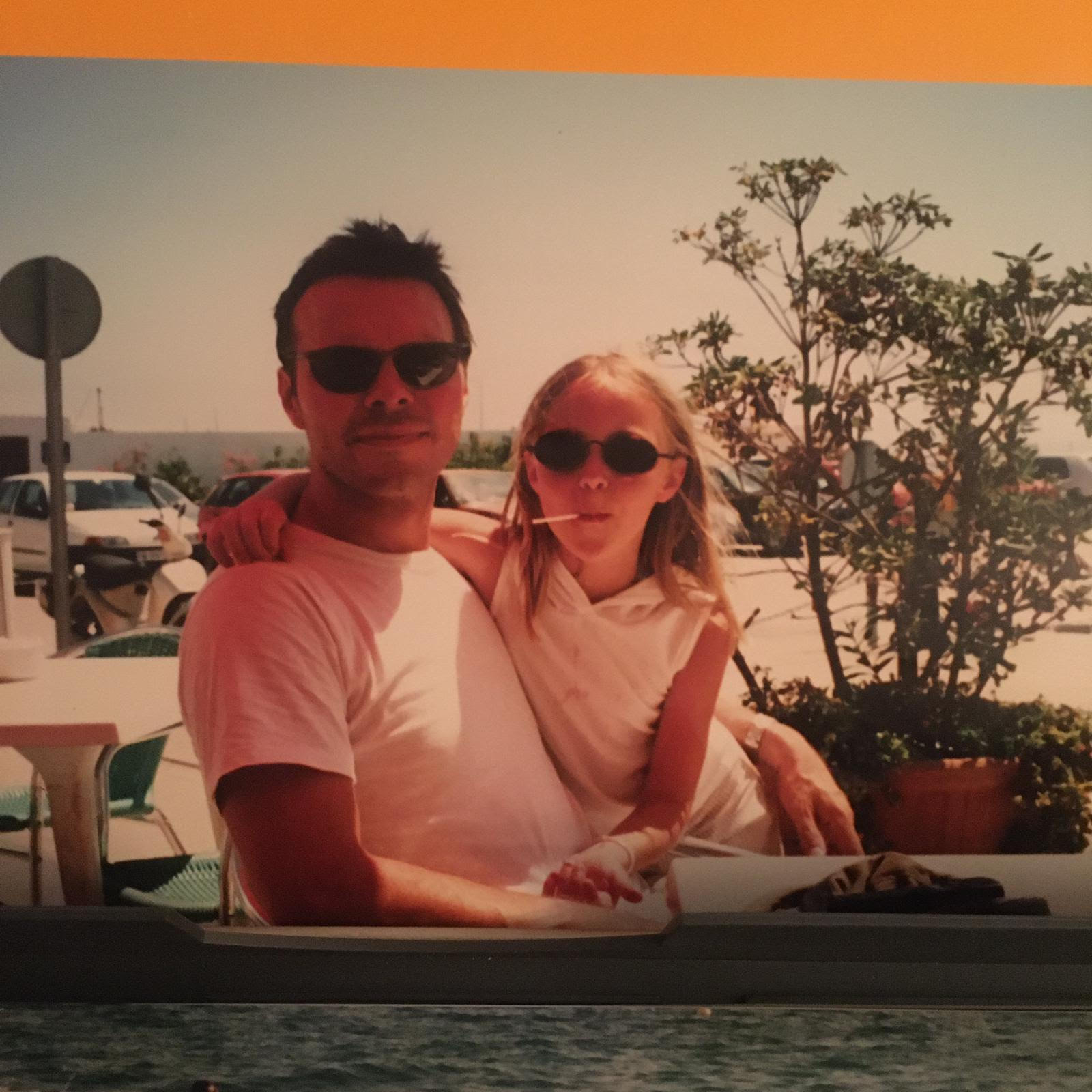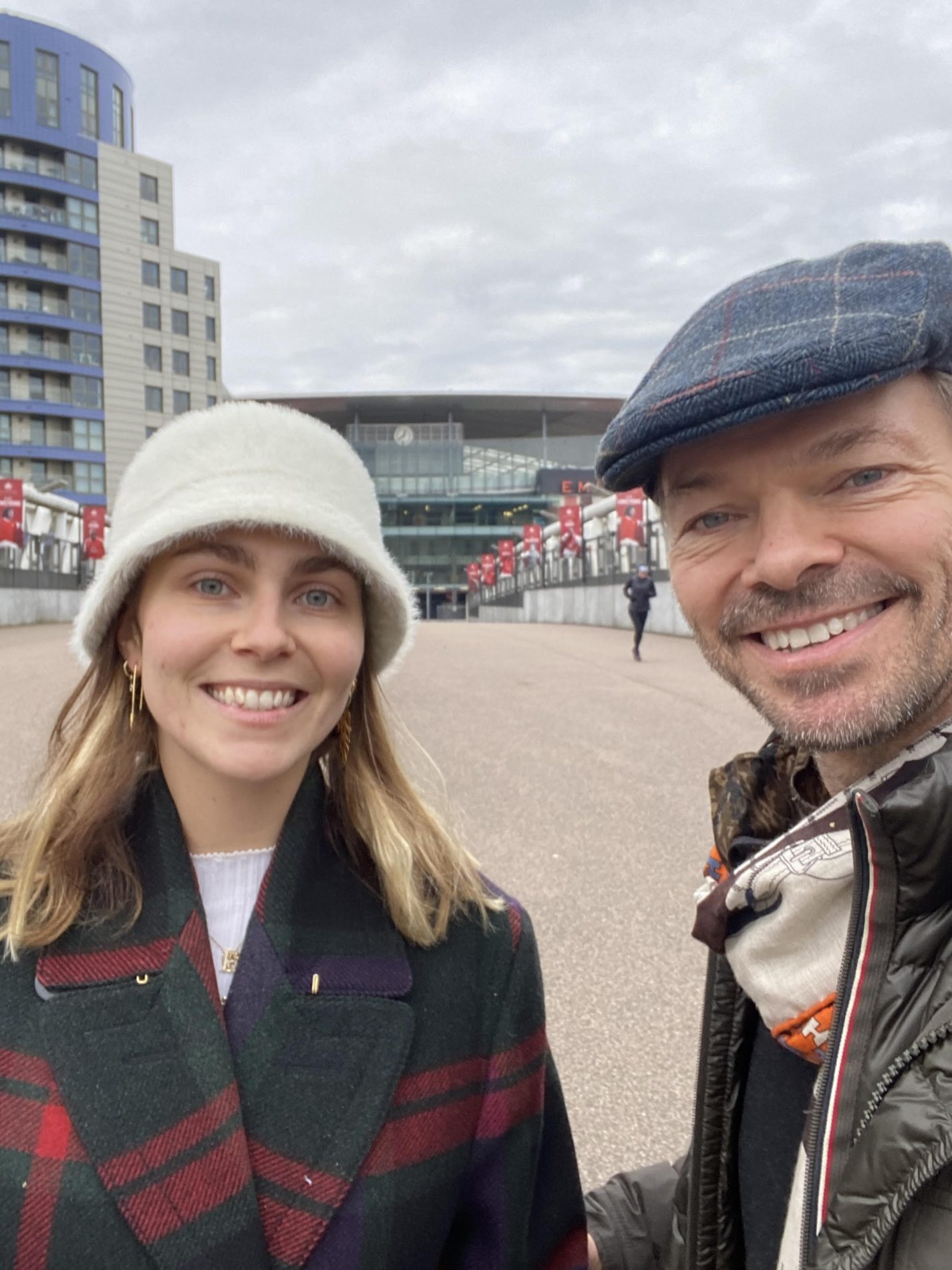 We see that you like to upcycle and support Loanhood and Rewind Garms, tell us about that.
Rewind is something I started in the first lockdown, I was bored at home wanting to tie-dye a bunch of clothes that needed to be chucked away but that felt like such a waste. So I realised dying them gave them new life. I got quite into the technique and using more sustainable dyes. Loanhood is run by a friend of mine, we hop on zoom calls from time to time just to discuss sustainability in fashion and swap tips. It's really just a hobby but I am keen to bring this knowledge into the music business and see how we can make merch more sustainable.
A little bird tells us you love to knit! What are you working on?
I do, it's my New Years resolution to knit my friend's bra's and pants. I just think things look so cool knitted and hand made. It's really great to focus on and not be looking at your phone. I love it on the train, that is when I get the most done. It's so good for mental health and to have a project to come back to! I am currently knitting my first blanket, starting with something easy!
Where's your happy place and why?
Ibiza is my happy place, I have been going there every summer since I was seven. It's my plan to take my kids there one day and just have moments in my life where I can be there for long periods of time. I can imagine it to be the best place to write a book or really focus in on something you want to achieve with some peace and quiet. It has raw healing energy about it, I always come back feeling the most relaxed and best version of myself.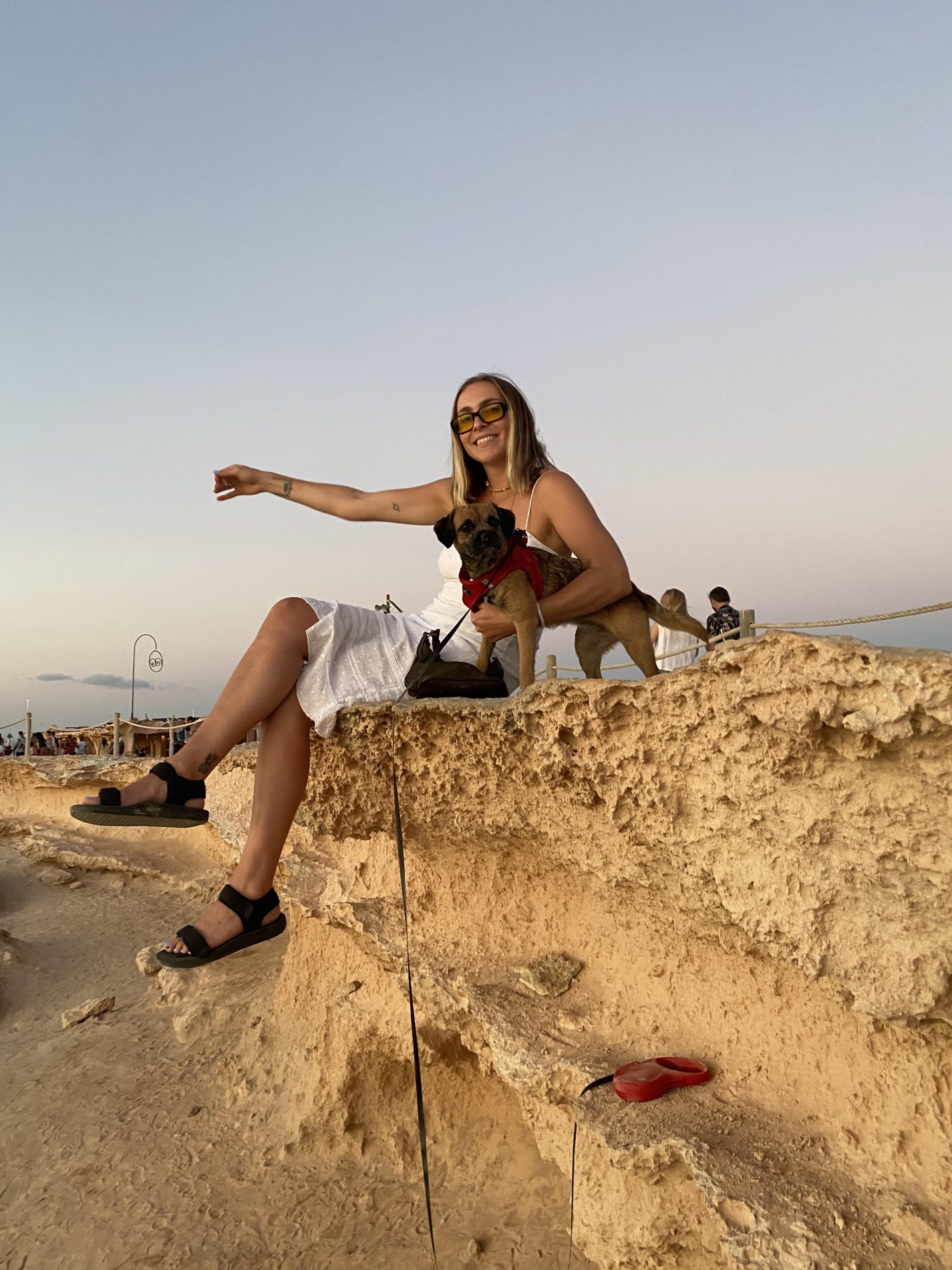 Best festival/gig ever?
Best gig was Franc Moody at Shepherds Bush Empire (I hope we have many more to come), but they sold it out Feb 2020 before we went into Lockdown and I had goosebumps the entire time. I was close to tears towards the end as we had worked so hard to get to that moment and they absolutely smashed it. The best festival was probably Glasto 2019. I went with my two best friends and we just had endless jokes moments. Seeing The Chemical Brothers was a highlight I won't ever forget.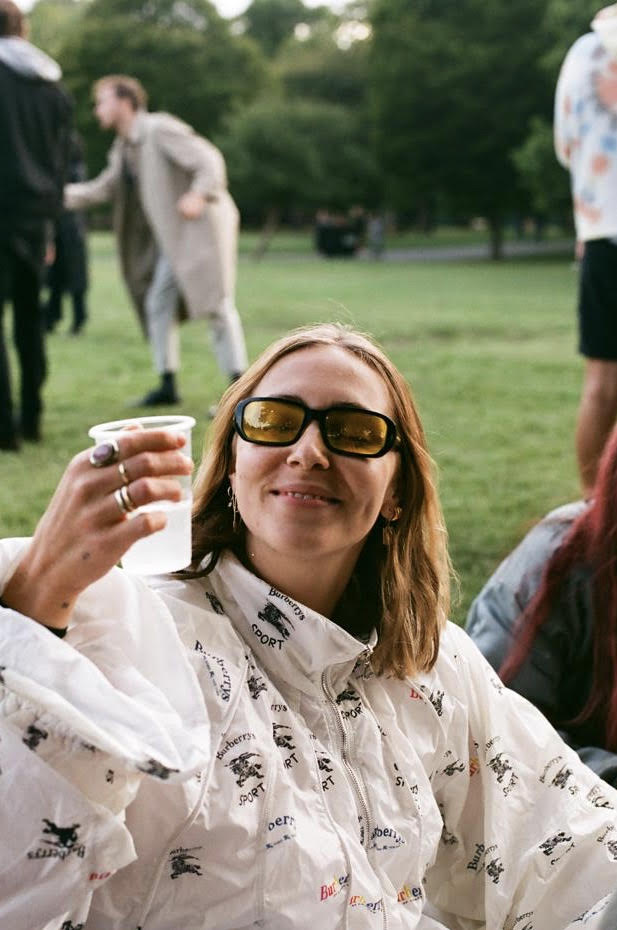 Now time to switch on Becky's 'New Beginnings' playlist and have a little dance. Enjoy!