Goldfinger is one of those brands that we look up to, always doing something new, exciting and impactful, and have recently launched an online shop with amazing artisan homewares, organic beauty, philosophical books and lots more besides.
We caught up with Marie to get the lowdown on what inspired her to become a social-entrepreneur.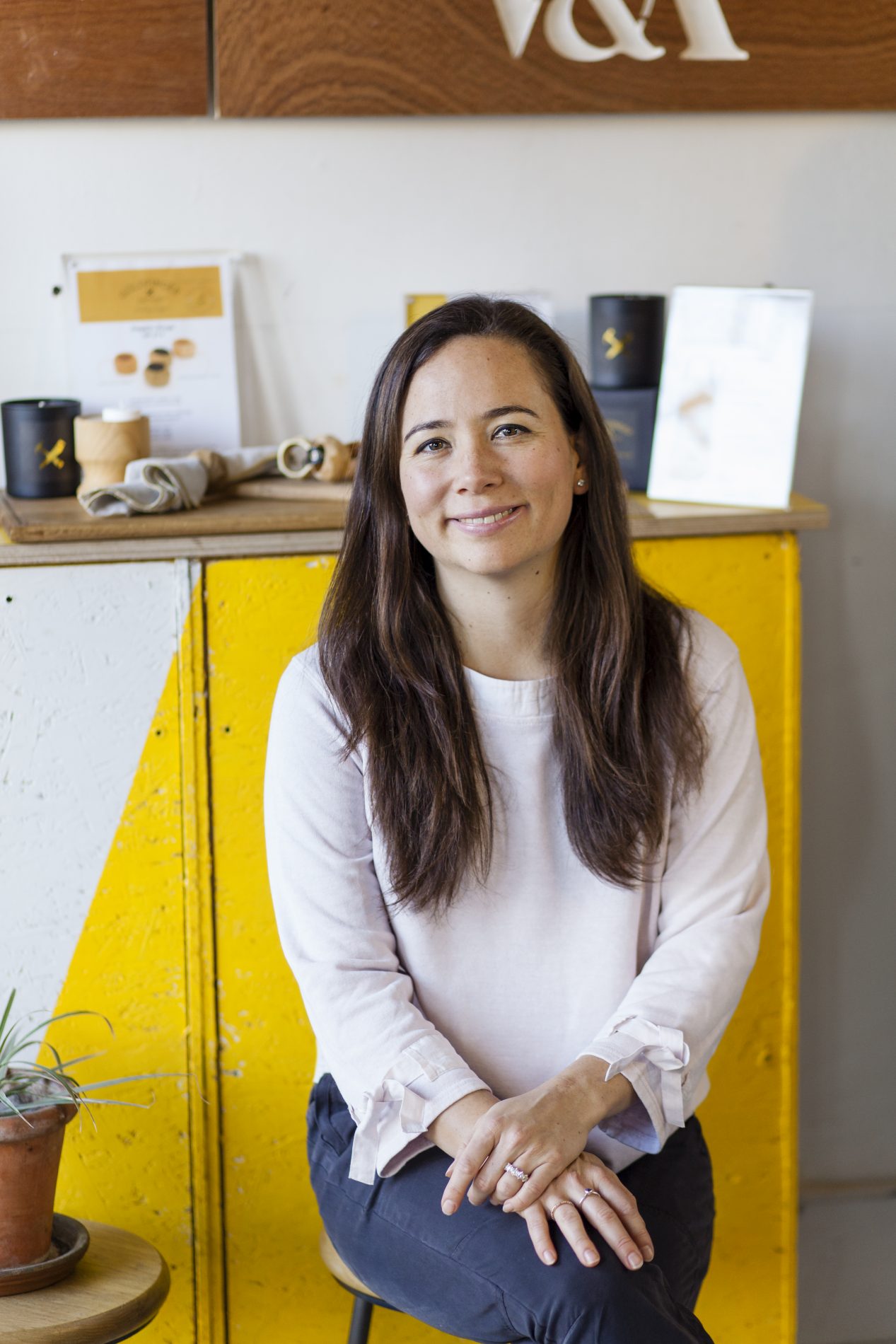 Tell us a bit more about you.
I'm half French, half Chinese, born in Singapore, spent my early years in Paris and Jakarta, did most of my schooling in Hong Kong and the US before landing in the UK and mainland China for my university years. A lot of urban living has given me a deep appreciation for the natural world and this is why I seek it out, to restore my energy and a sense of calm. As my childhood spanned several continents, it is probably no surprise that I love travelling and love discovering new places, new cultures and new foods. True to my heritage, I'm a bonafide foodie and am always on the search for the best produce at local markets to make this recipe or that recipe, needless to say, I absolutely adore cooking.
Tell us all about the business and how it started? What's the mission?
Goldfinger is an award-winning social enterprise that crafts beautiful furniture and objects from reclaimed and sustainable materials, benefitting people and planet. Through the Goldfinger Academy, we teach marginalised young people the craft of woodworking, so they can progress into meaningful work. The Academy also offers community craft courses, workshops and corporate away-days that enhance wellbeing and celebrate the joys of making. Goldfinger supports its community through People's Kitchen: To Your Door, delivering hot meals and doorstep chats to vulnerable and isolated North Kensington residents.
I often get asked how I came to start Goldfinger. And the story starts in Hong Kong, where I grew up, a city that is highly polluted and where the problem of waste is in your face. I remember a moment when I was 8 years old, seeing a fridge floating in the ocean and thinking "something's not right here" and it was so obvious that we humans were causing damage to our beautiful planet. When I first moved to London, I was working in luxury marketing, and felt out of integrity with the resource-intensiveness of that world. And so in 2013, my co-founder and I felt called to create a social enterprise that would bring together craftsmanship, community and sustainability to create beautiful furniture and impact.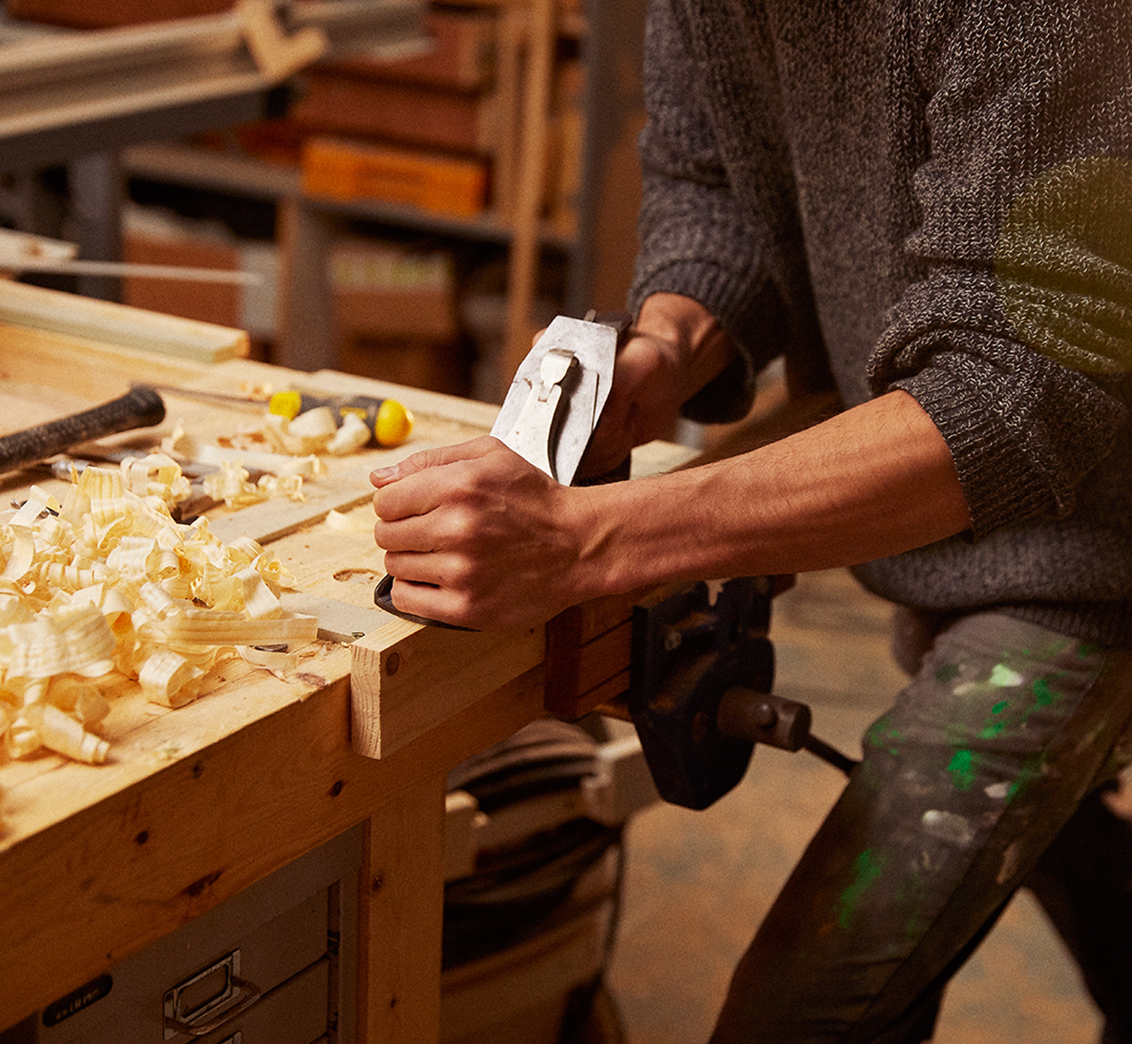 Any tips for people looking to embark on a career or business in sustainable design?
The world needs good people to give their talent to this cause. Think through not just whether you want to help but what talents you can bring. A social enterprise is first and foremost a business and needs a wide range of skill sets for it to work. Our team covers a whole range of different skills: Daniele our self taught designer and maker who set up his own design studio back in Rome before joining us, Alex is a former engineer turned carpenter, Noel is our education expert, Anna brings her marketing and communications skills and Sophie with her office management and people skills. We've also been blessed by people volunteering their skills. Take a look at our website and if you think you can advance our cause, please get in touch.
Goldfinger oversaw the joinery of The Italian Building, what impact was created through the joinery at Mason & Fifth?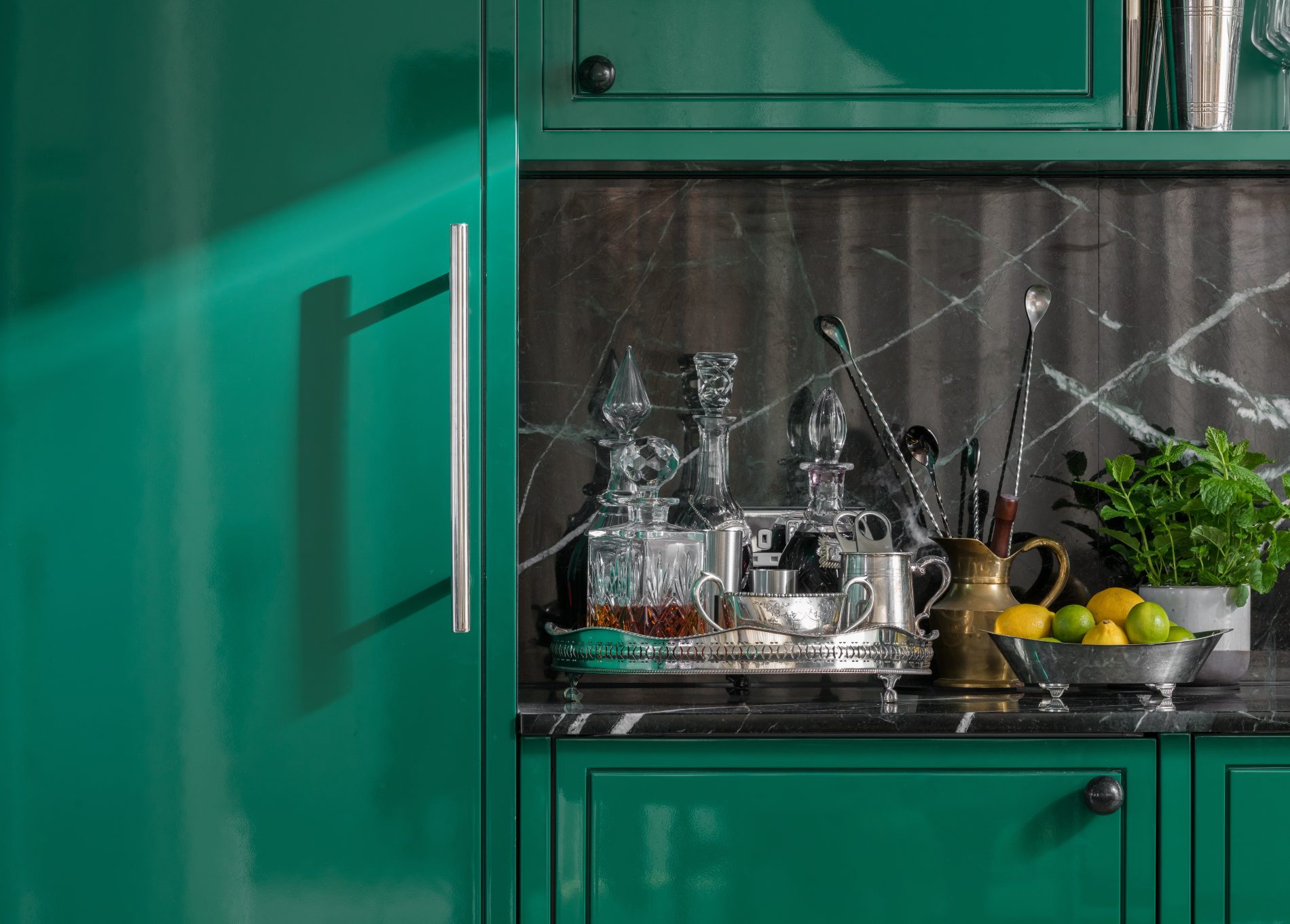 For the bespoke joinery at Mason & Fifth, we used sustainable materials throughout such as FSC certified solid oak. We used all the offcuts from the production to make subsequent products for our retail shop. Our apprentice in our Goldfinger Academy also got the chance to work on this project under the tutelage of Daniele Barco, our in house Designer and Maker, and get meaningful work experience and on the job training to help them on their career. In fact, Jason Rowe, our apprentice who worked on the Mason & Fifth project, just completed his accredited qualification at the Building Crafts College, thanks to the work experience he received at Goldfinger on projects like Mason & Fifth.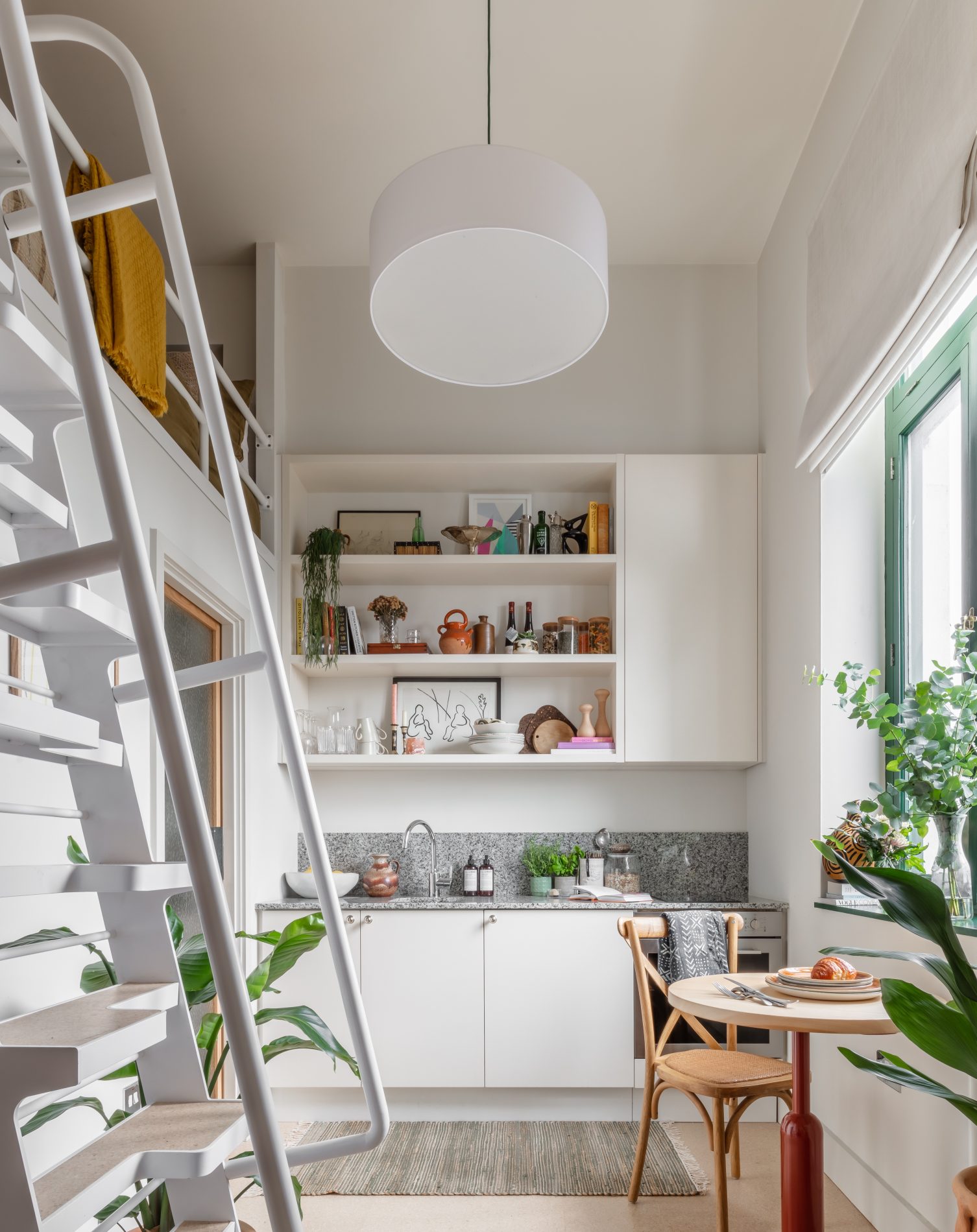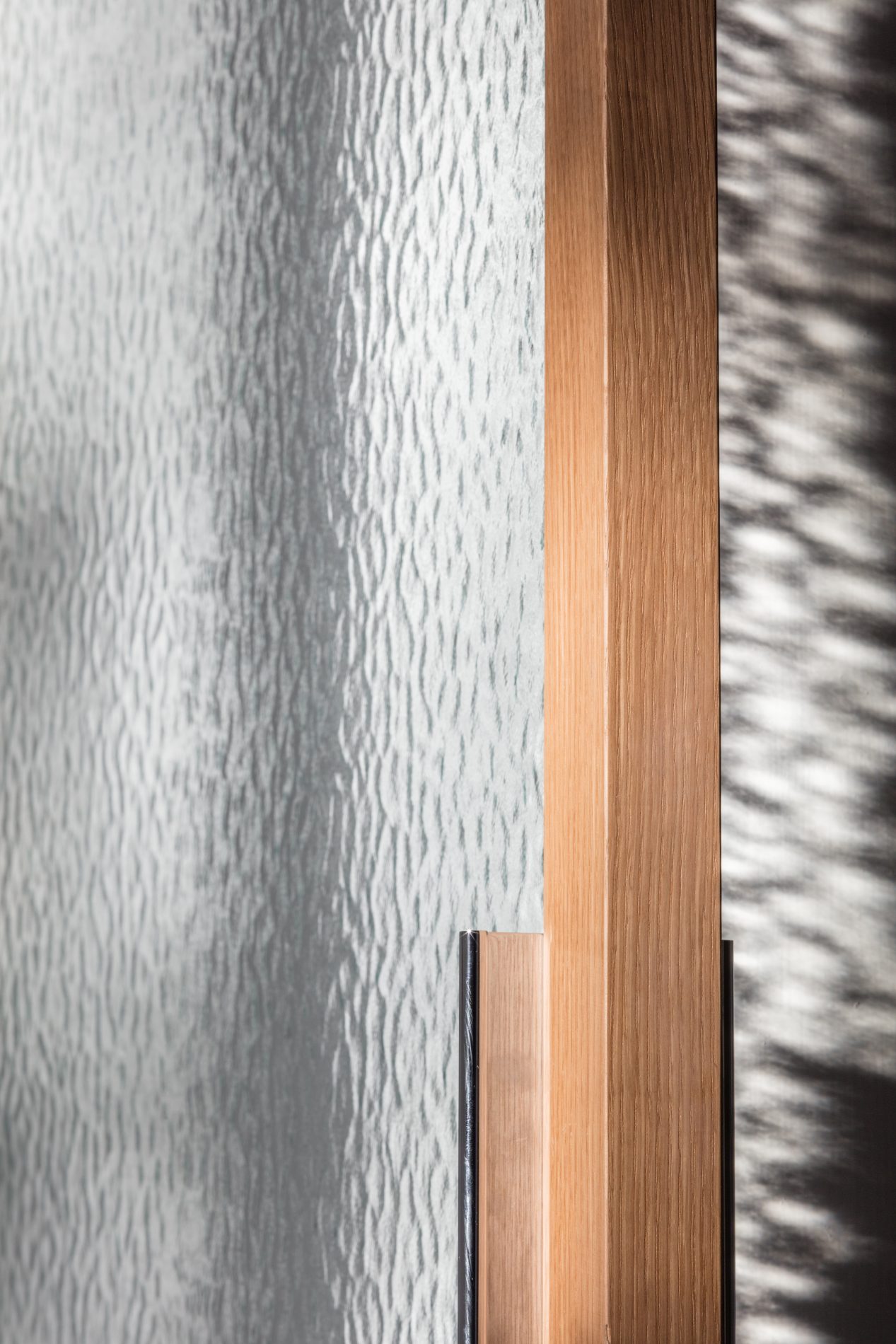 What other projects are Goldfinger particularly proud of? Any projects for the future you are excited about?
I'm really proud of our collaboration with Inhabit Hotels; a sustainable, wellness-inspired hotel in Paddington which recently joined the Design Hotel group. Inhabit were determined to find the most sustainable solution for the interiors in their hotel, so invited us on board to create several bespoke pieces of furniture for their space, in partnership with our long-term architect partners: Holland Harvey Architects. This included a stunning 4-metre long dining table, a bookcase, two coffee tables and a series of café tables for their restaurant – all handmade by our artisans from beautiful British oak. Inhabit Hotels have been incredibly loyal partners over the years, not only commissioning us to make their furniture but investing in our Academy, joining us in our workshop for team-building days and championing our work across their online platforms.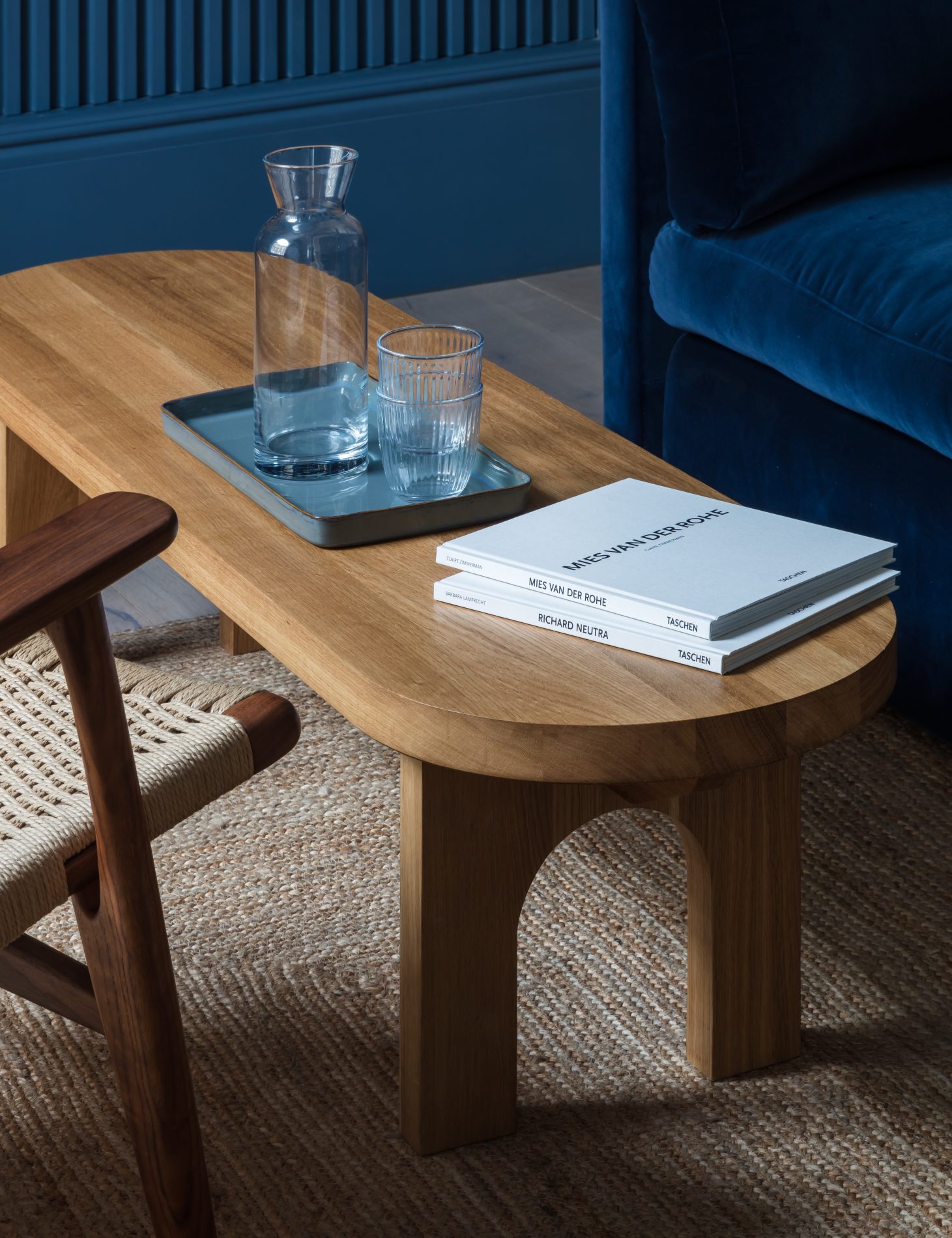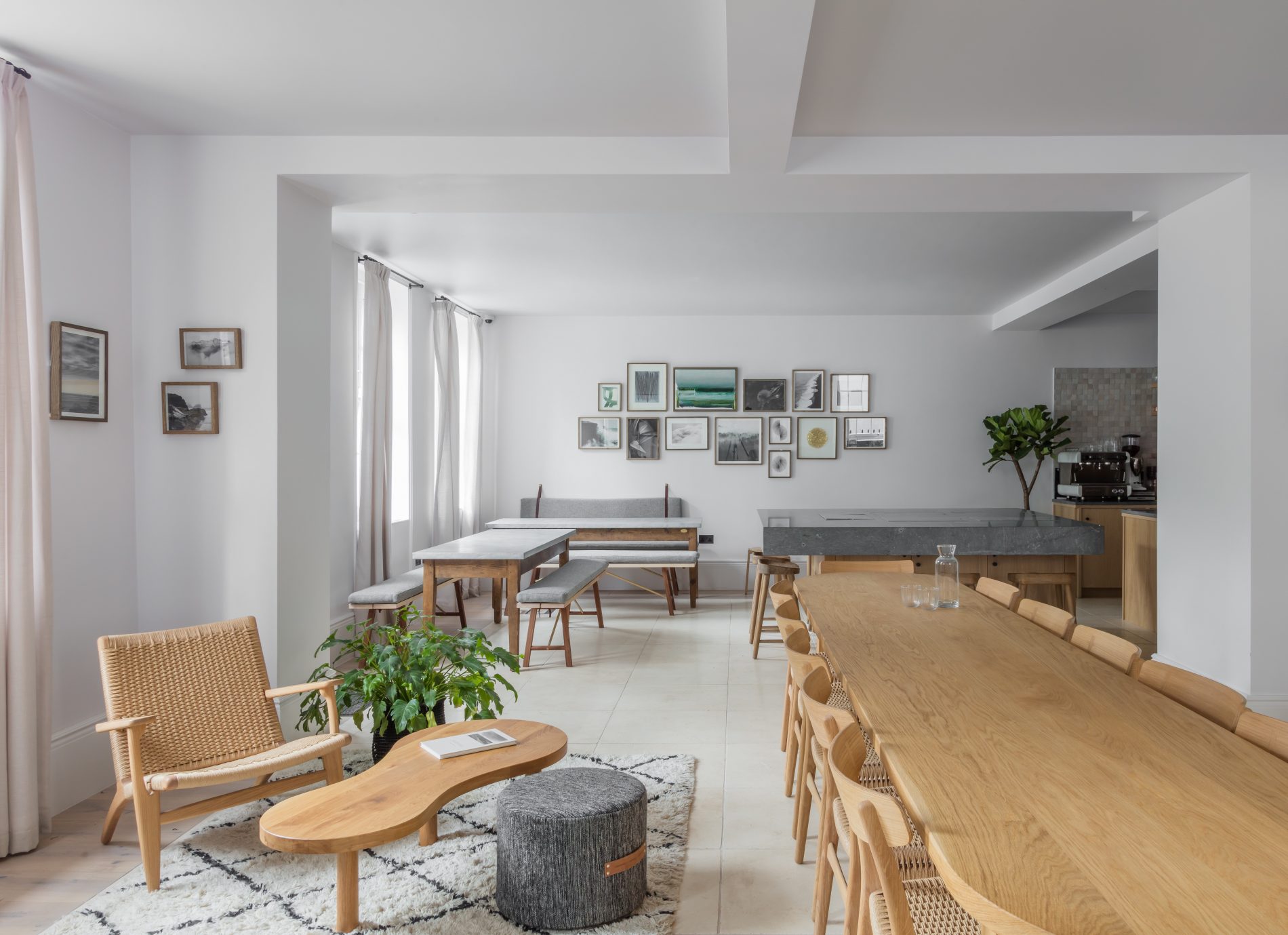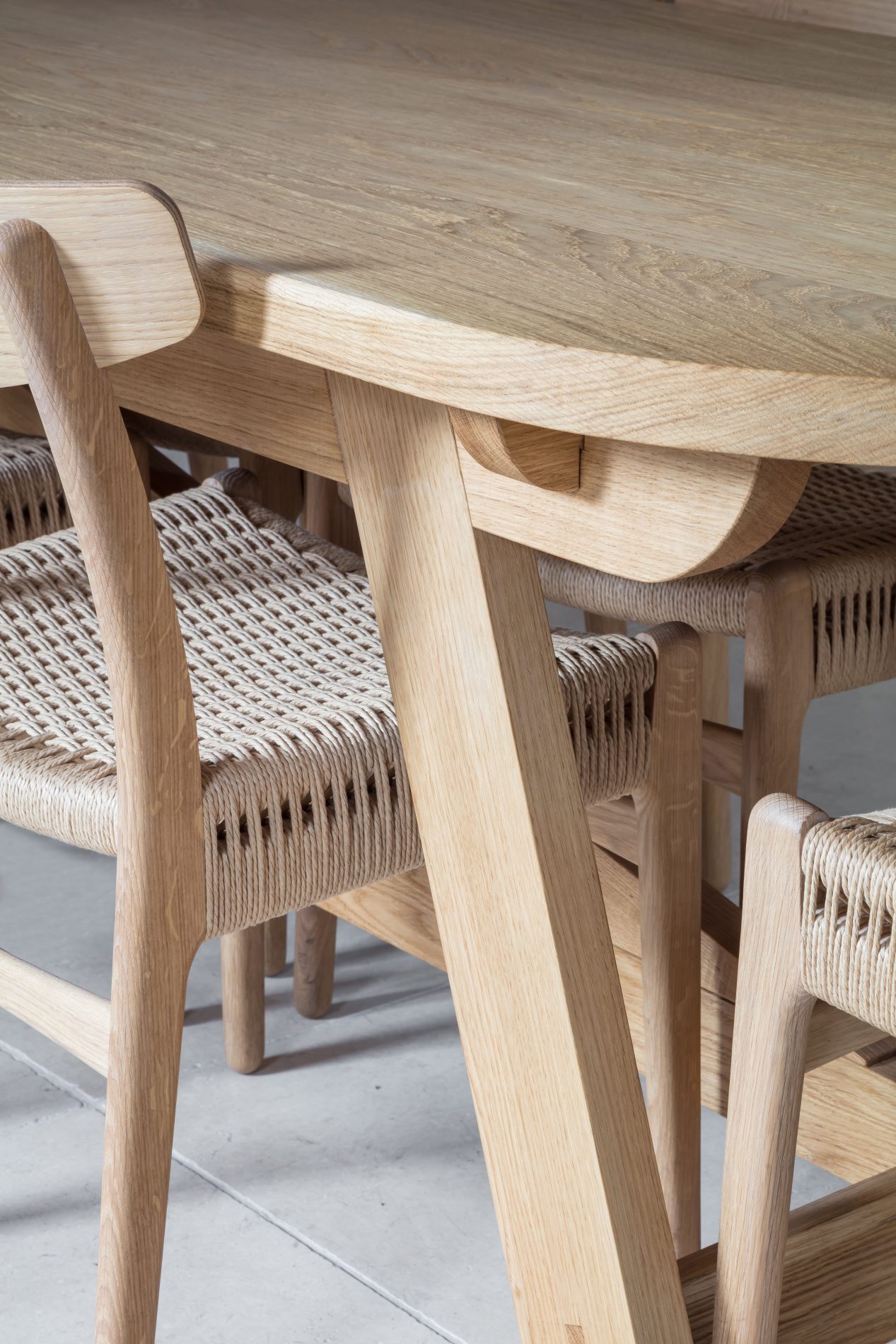 We've recently partnered with Inhabit to make these made-to-order pieces available for you to purchase for your homes, available in different sizes and wood types – check them out on our website!
We're also very excited to be teaming up with makers and brands across the country who share our mission to create beautifully crafted objects which tread lightly on the planet. There are so many incredibly talented artisans out there whose work just isn't getting seen, it's great to be able to showcase their work in our showroom and online platform.
Your background is in luxury goods, what led to the change in direction to set up a social enterprise?
I have always appreciated beautiful objects which is what led me to a career in the luxury goods sector. But I also had a deep appreciation for the natural world and our place in it. After a few exciting years working in the luxury industry in my early twenties, I started feeling out of alignment with the resource intensiveness of that industry as I mentioned earlier. And at the same time, I could see there was a real opportunity to create a high-end design brand that was sustainable from the inside out, and where the consumer makes no compromise on quality, design or craftsmanship. We don't want people to buy from us out of charity, we want people to buy from us because the object is truly desirable (it just happens that the object also has embedded social and environmental impact so everyone wins). The intersection of luxury and sustainability is what really excites me.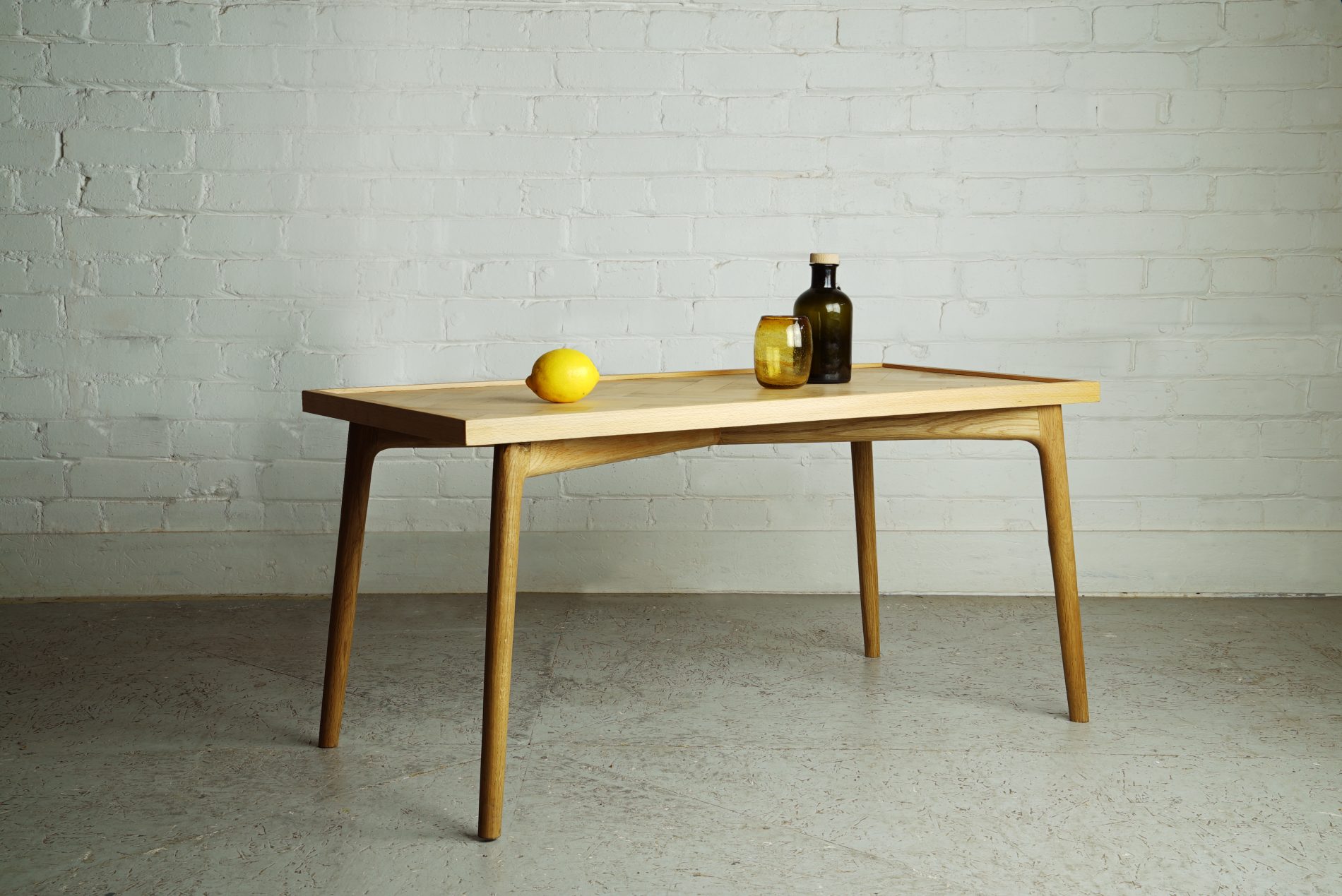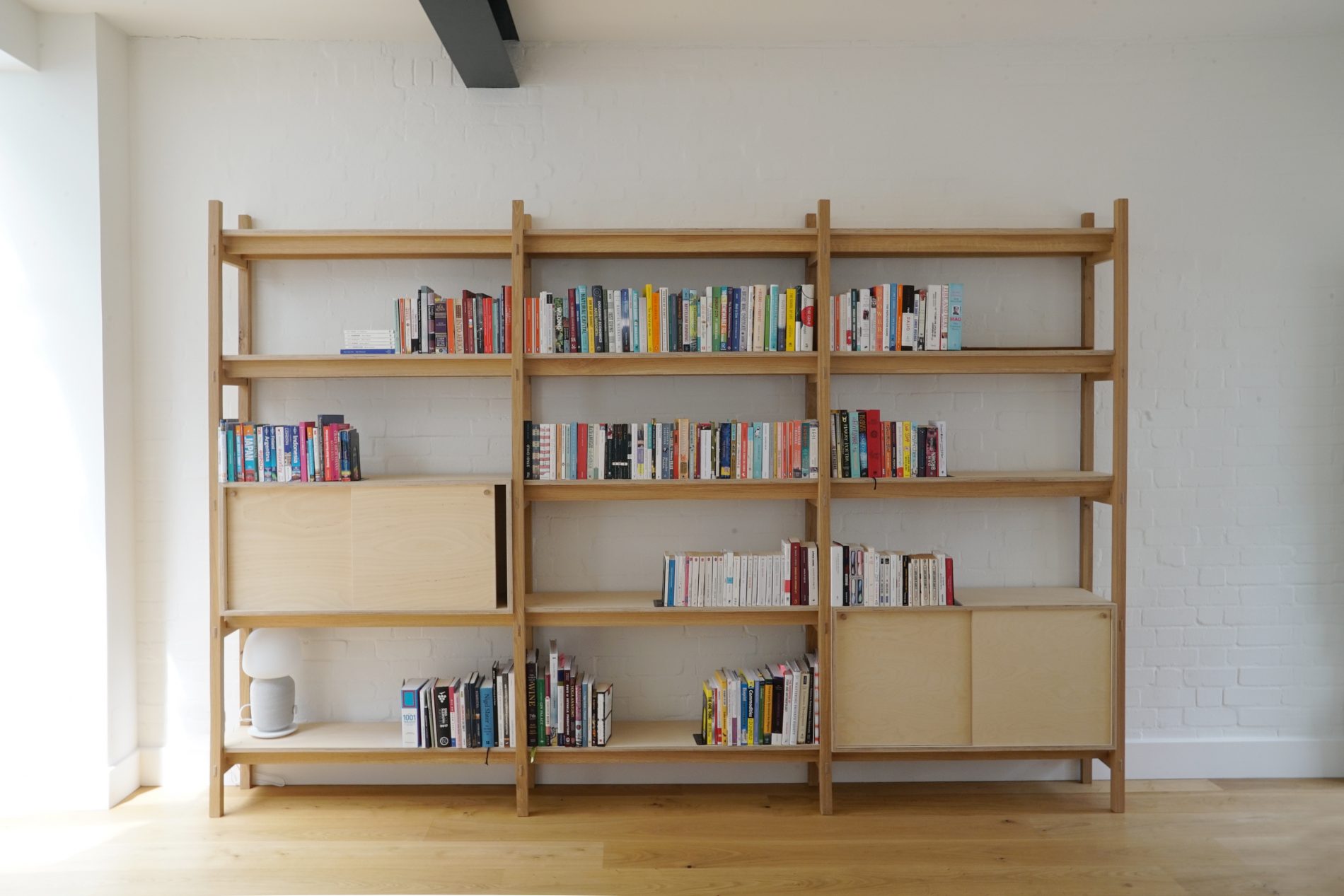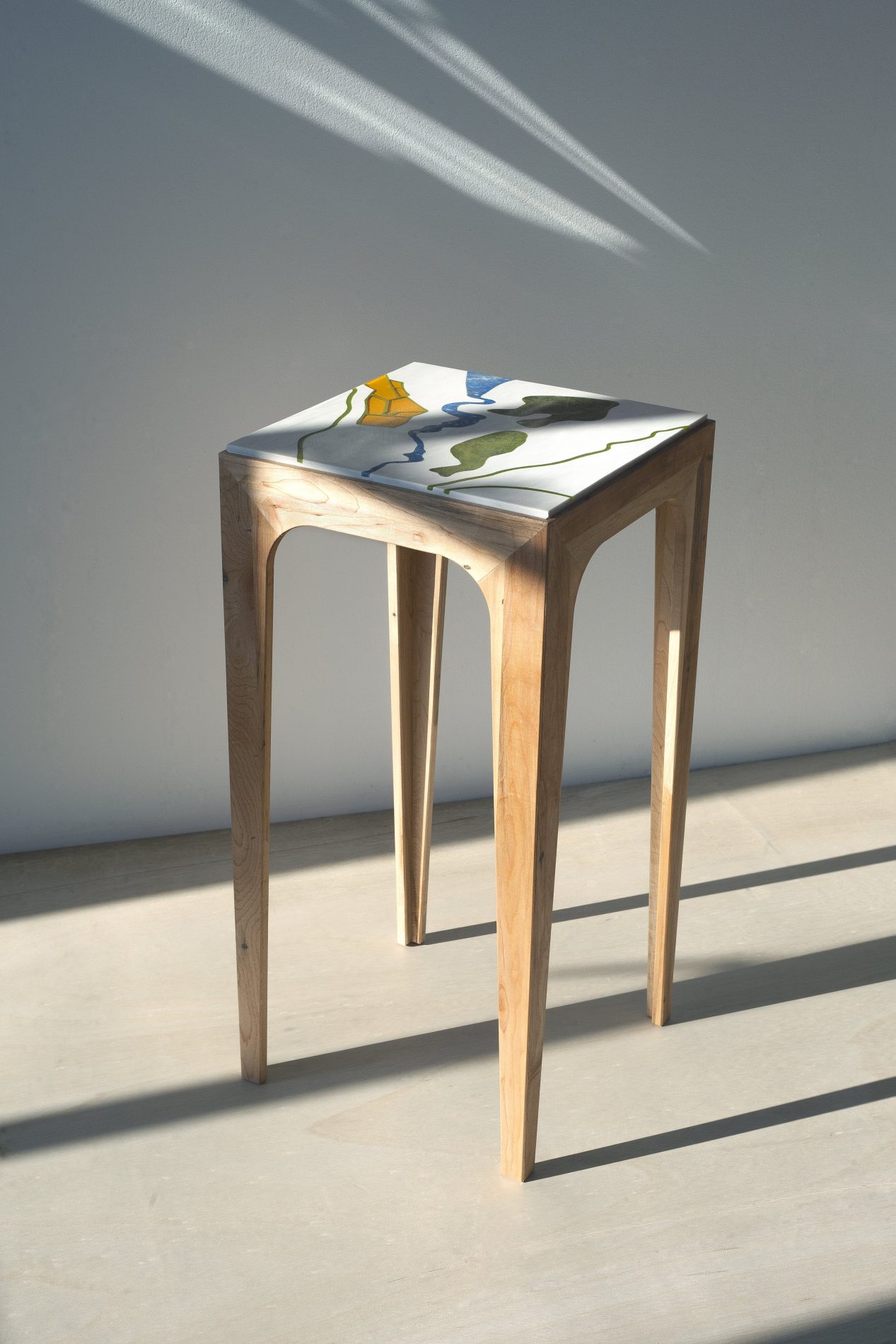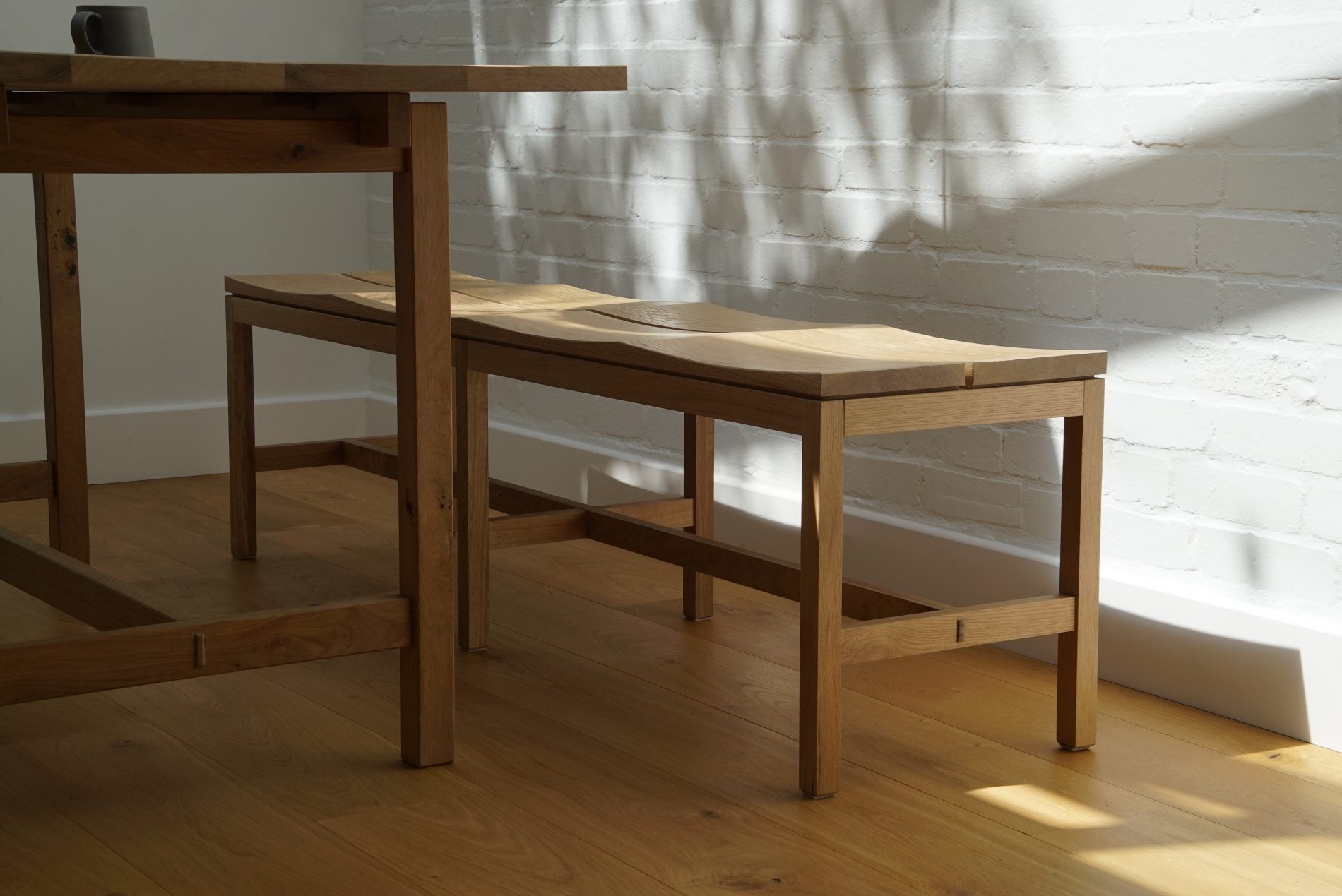 How have you been keeping your Spirit Level in lockdown? What's your morning routine? How do you wind down in the evening?
My yoga practice as well as being in nature. I'm a big fan and believer of forest bathing, so every opportunity to be near trees I take. That isn't always easy when you live in London but Hampstead Heath is truly my happy place in London so going for walks there is such a joy. My morning routine is closely connected to my yoga practice and involves drinking a cup of hot lemon water with slices of fresh ginger and turmeric upon waking; nine sun salutations (with my husband) followed by a short meditation practice before looking at my phone or any tech for that matter. I'm not so good at winding down in the evenings as I'm such a night owl, but I try to stop looking at any screens after 9pm and read a good book and enjoy a hot bath with epsom salts and soothing essential oils.
Legend has it that you have an amazingly smart dog, tell us more?
Legend has it right. Teddy (or Sir Edward as he often corrects us) is a wise, pensive and athletic Springer Spaniel, an impressively all-terrain dog who can be found swimming extraordinary lengths in the crashing waves of the Mediterranean, running up snowy mountains in the Alps as well as chasing ducks in Hampstead ponds. One of my favourite stories about Teddy, is each time we drive to France, as soon as we exit the EuroTunnel, he starts inhaling as loud as an elephant at the window as if he can sense the different smell of France, which he clearly loves. He does this for the first twenty minutes of us being on French soil, every time. It's very funny.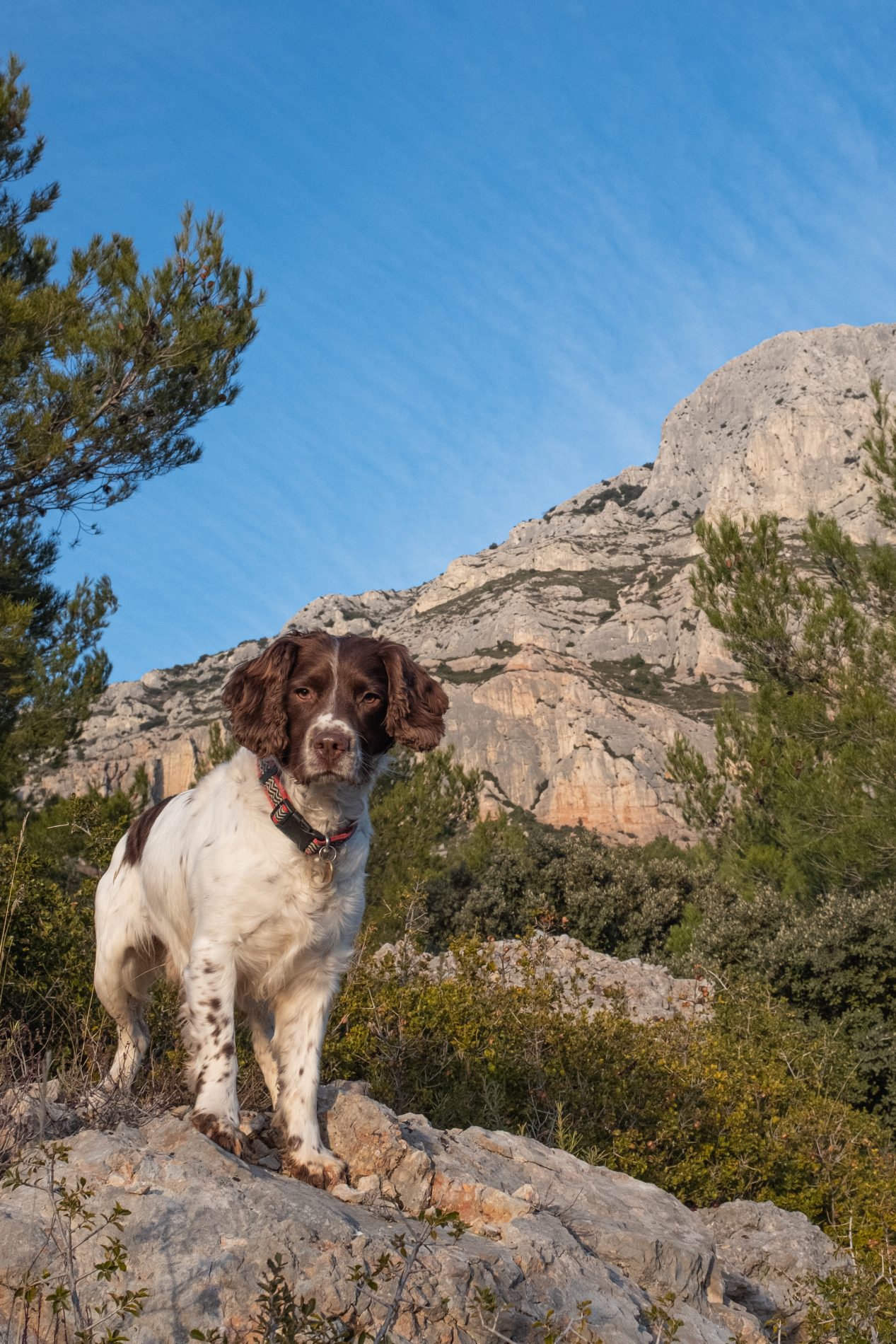 You travel a lot and speak a lot of different languages. Where's your next trip going to be when this has all blown over?
Lockdown has forced us all to travel less and certainly travel slower and thus more sustainably. We have totally embraced driving holidays, especially with our aforementioned beloved Teddy who loves to travel. I've been dreaming of Italy and I would love our next trip to be a driving / eating holiday around Italy. I look forward to traipsing across Italy's main food regions from the Piemonte, to Tuscany and the southern regions all the way to Sicily and back up the Eastern coast to Venice and the Veneto.
What's next for you and Goldfinger?
I'm increasingly being asked to speak at events about sustainability and the role of design in sustainability and how each of us can be part of the solution to climate change. We say in our Goldfinger Manifesto: "Choose as if all life depends on it." It has a double meaning as it expresses the urgency of this issue and how every action we take advances the wellbeing of the planet or takes away from it. I'm committed to Goldfinger being part of the sustainability revolution. I will be speaking at several conferences, festivals and events in 2021 about these bigger issues and about how our work and business model directly contributes to reaching the UNSDGs.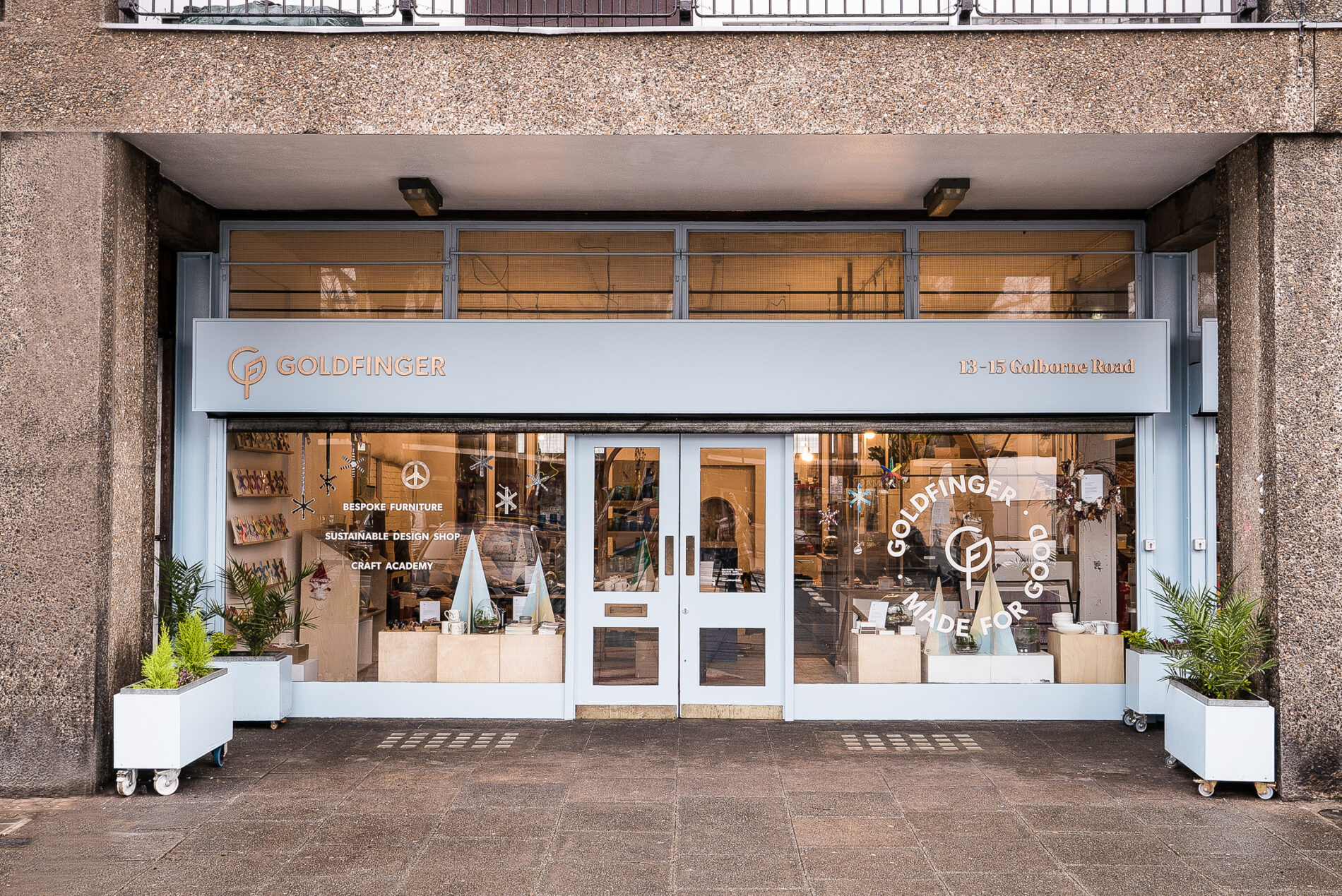 Goldfinger is planning to launch our first line of furniture for retail that reflects our values and we are looking forward to working with more architects and interior designers in developing bespoke items for clients who share our values and our commitment to sustainability and craftsmanship. If you know anyone who might be interested in working with us, we love meeting new architects and designers, do put us in touch.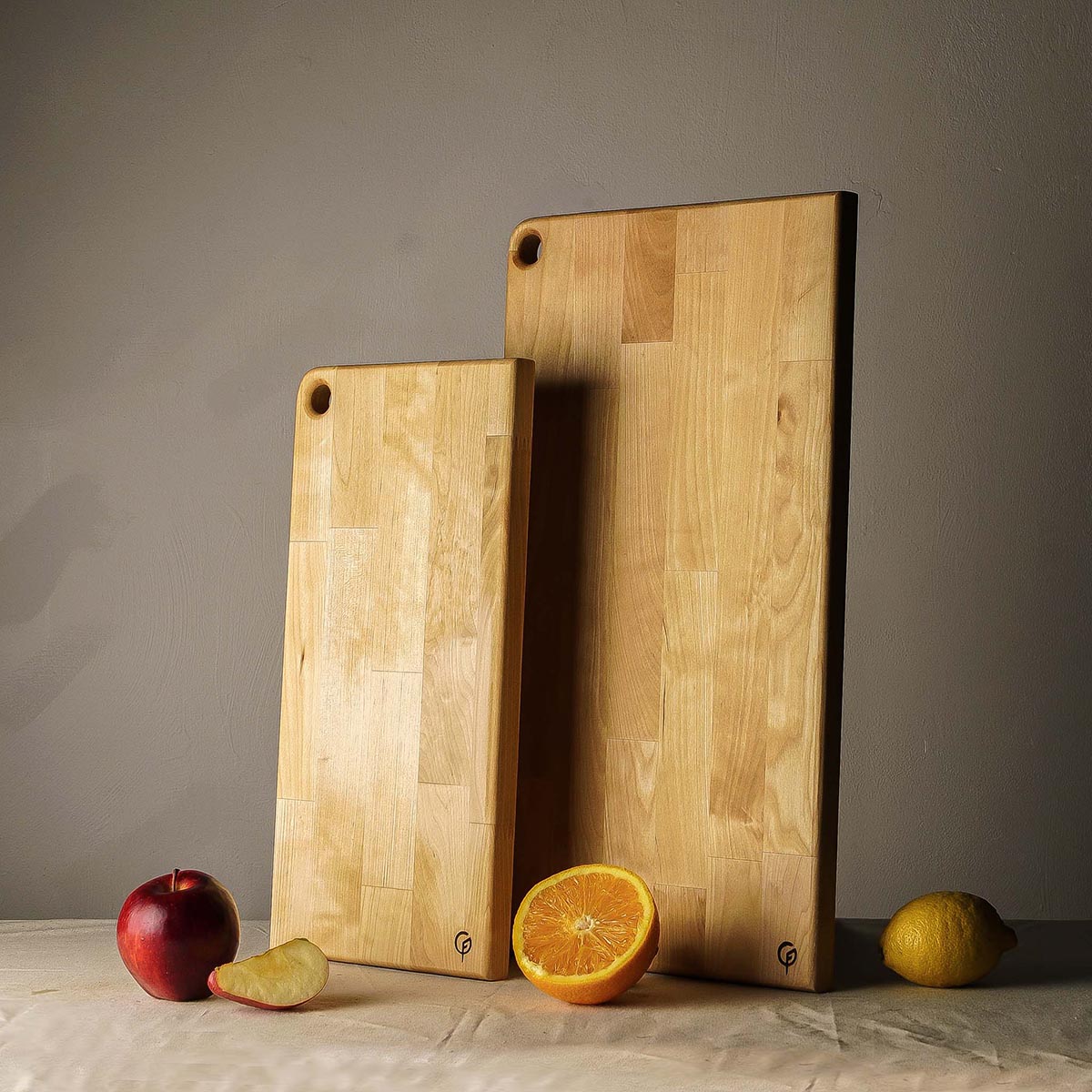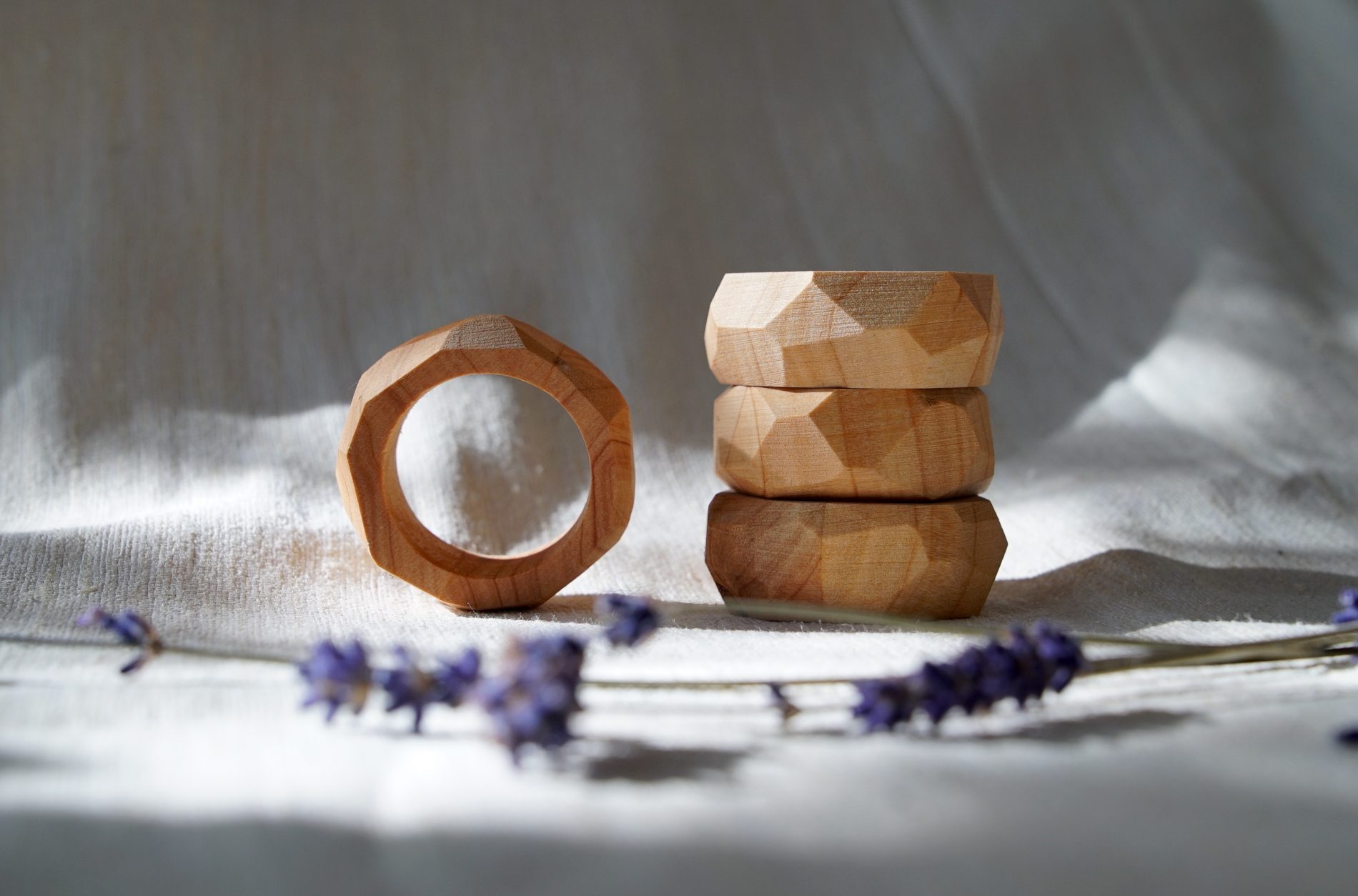 Any hacks on how to live more sustainably at home?
Surround yourself with natural materials: solid wood furniture, house plants, linen and/or cotton bedding. By applying this filter on everything that enters your home, you in turn support companies who are mindful of the environment by using materials that are easily recyclable, compostable or reusable. And these are also better for your health.