"There's not a better feeling than when you have found that moment of balance and harmony when both running and life come together. Then you know why you run and that you couldn't live without it." – Joan Benoi
Repeat after me, "we can struggle and still be runners."
Imagine this: your feet thudding on the pavement, every step grounding you back to where you are and what you're doing – your legs are stiff, shoulders tense, breathing heavy and the only thing that feels consistent is your mind telling you to 'stop'. This is how each of my runs start, a mental versus physical battle.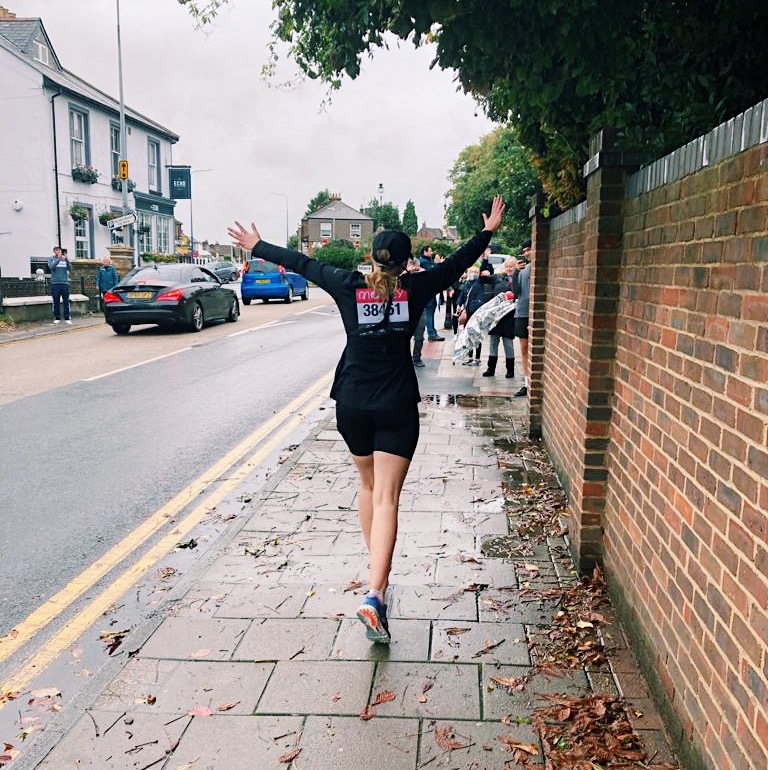 But, this isn't unusual. Even the fittest of people can relate to this struggle. While we are speeding up on foot, our bodies are struggling with that change of pace – trying to restore balance by upping our heart rate, deepening our breathing and increasing lactic acid within our muscles. Am I right in thinking this is where you might usually give up? Well, keep going – the first 10 minutes of any run is a challenge but, trust the process and as you get into the groove your breathing will regulate, you'll start to realise your running rhythm, your body will relax and this is where the magic happens.
Now you're aligned, it's you and the open landscape, the run is second nature to you and you can enjoy it. This is a special moment for each of my runs as it allows me to empty my mind of thoughts and be completely present. Running is an act of self-care. Whether it's an early morning jog to get the cogs moving and setting my intentions for the day ahead or a run at dusk, an opportunity to reflect and forget the chaos of a busy day. It's proven that there's a direct link between mental health and exercise, serotonin and endorphins lift our mood and provides us with a relief from stress, depression or anxiety. By incorporating exercise into our lifestyles, it allows us to develop better coping mechanisms to deal with moments in life that get us down.
At this point in the run, I've found my mojo and I'm enjoying the moment but, I often get lost looking at my feet hitting the ground and not taking in the surroundings. When you're next out on a run, take out your headphones, listen to the sound of the birds or the chatter of a passerby and absorb your environment – how vibrant is the sky? What can you hear? When you can fully immerse yourself into the run, the miles will tick over and time will fly.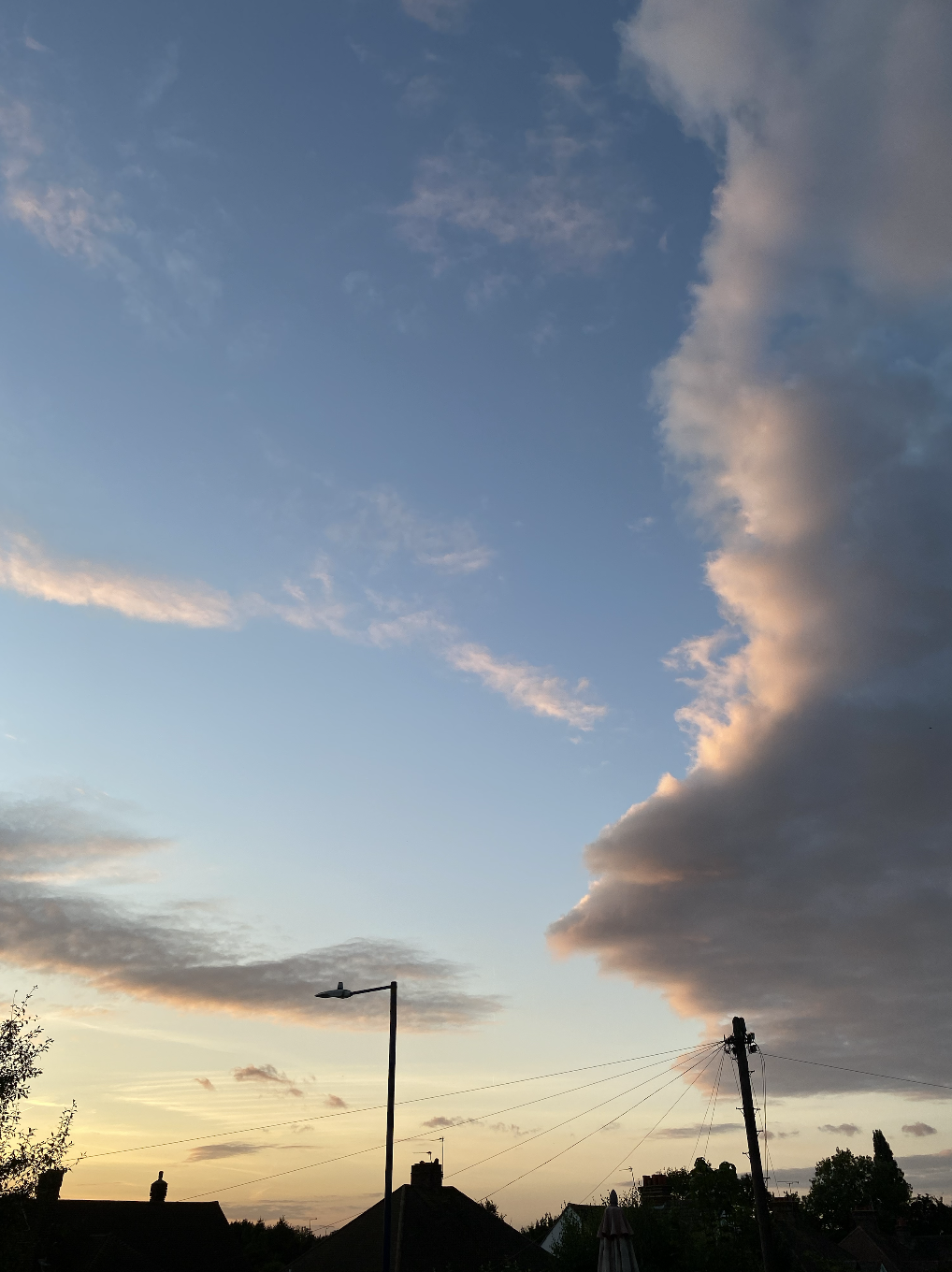 Now, don't let me lull you into a false sense of security, the whole run won't be a breeze – it's still hard and a huge physical strain on your body. Did you know that when running you apply 3x your body weight onto your feet as you pound the pavement? This is a huge indicator as to how strong we are, not just physically but, mentally too – No matter how much you want to give up, you're still on the run. A common misconception of running is that if you stop, you fail – this is completely untrue, We shouldn't focus our energy on our so-called failures but, instead the fact that while you may have taken a short pause – the key take away is that you didn't give up as Nike's Head Running Coach – Chris Bennet says "Easy is not a pace or a distance. Easy is an effort. It is unique to the runner and the run."
In the midst of a power struggle between halting the run or pushing through, I often ask myself questions which distract me from the physical activity and allows an opportunity to reflect and celebrate 'me'- Why did I come out for this run? How will I feel at the end? And even if these questions only prompt you to moan about the run itself then, I know that it will still distract you for a few strides, more minutes have gone by and guess what, you're still going!
If you run for long-enough you might even get the euphoric feeling of the 'runners high' – now, I was always sceptical of this notion before I began running. But, now simply chasing this feeling is a driving force and it's what propels me forward. This special feeling is caused by your body releasing 'happy hormones' to you in times of need and help relieve stress, anxiety and the worries of the world. If you're lucky enough to experience a runners high then, you'll feel weightless and invincible in this moment – as long as the good energy is there, keep running.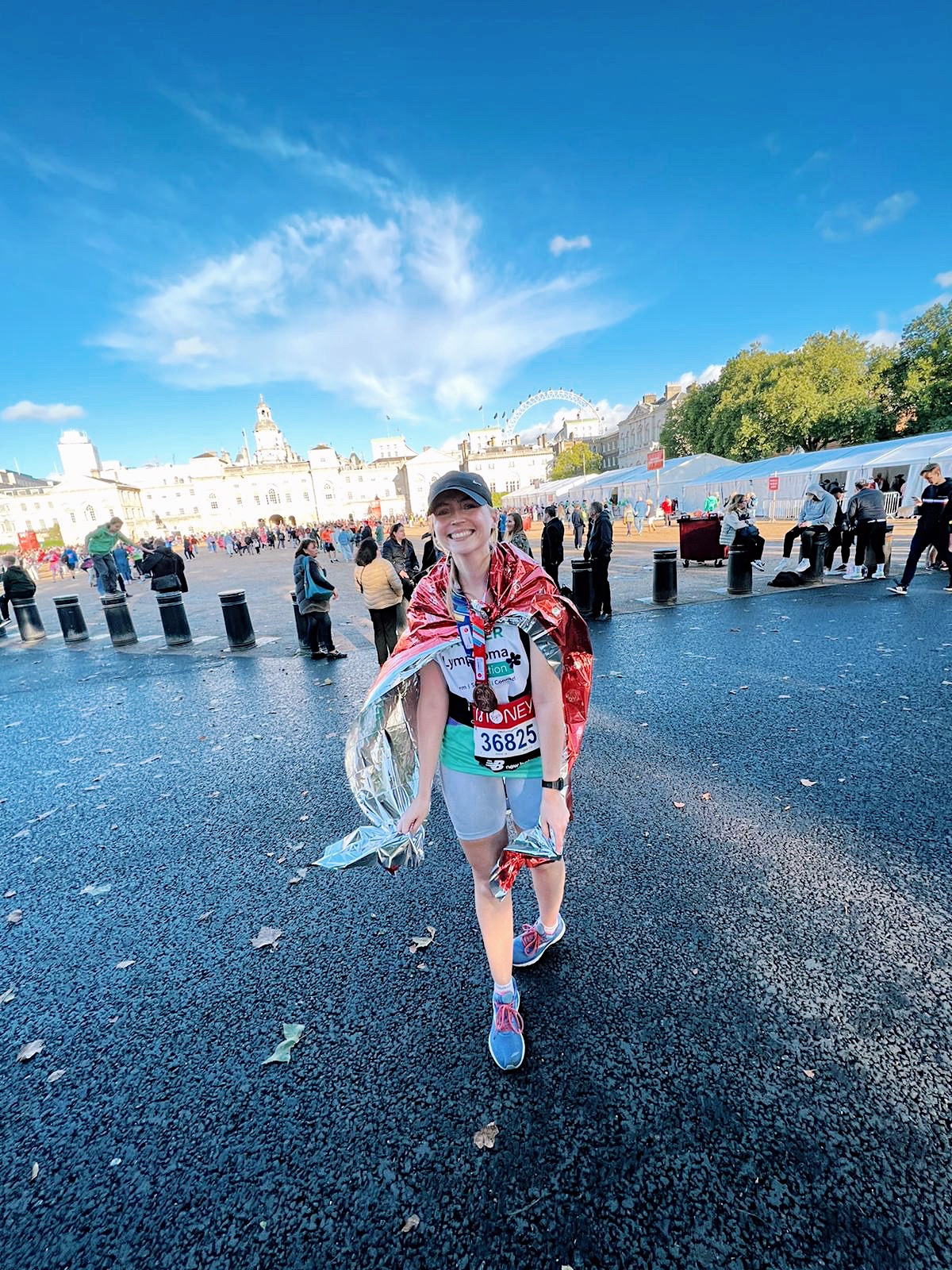 And when you can go no further and give in to your tired bones and mind, there's no better feeling than that of accomplishment – you did that. I'd love to say that once you've experienced a good run that it gets easier to get out there but, this ritual will start again the next time you lace up but, the rush will keep you coming back for more, I promise.
If you struggle with running, here's some of my tips
Try drinking more water throughout the day

You need plenty of electrolytes so keeping hydrated is important, you can keep your energy up by drinking water or sports drinks.

Your gait (how you walk) doesn't suit your trainers

Visit your local running store to check your gait and get some trainers which fit you like a glove – what's on your feet has a HUGE impact on the success of a run.

Your trainers have had their day

Usually trainers can cover roughly 500 miles, if you're using five year old kicks then switch them out for a fresh pair where the soles have bounce.

Don't forget your vitamins

Iron and magnesium are key to keeping your spirit high so, make sure you take vitamin supplements or fill your diet with leafy greens and legumes to get the most from your runs.
And in case you need any more persuading to get out there and run then, here's a list of all the amazing benefits of upping your cardio:
It's an opportunity for 'you' time
Helps raise your energy levels and vibration
Reduces stress and anxiety
Gets you out into your surroundings
Endorphins from exercise inspire a good mood
Running not only works out your legs but core too
A run is easy to fit into your busy schedule
Personally, my favourite reason for taking up running is that you're constantly improving and from the first ever run to where you're at on your journey now – you've levelled up.