Tell us about yourself and collage club.
I'm Steph and I'm the founder of Collage Club, a workshops series that celebrates the art of cutting and sticking. I host workshops all across the UK, piling tables high with brilliant magazines, paper stocks, shapes, tapes, stickers and anything else you could think to collage with. I've collaged ever since I was tiny, so I love being able to share it with people now in my job.
Why did you set up collage club?
I initially started Collage Club sessions for my friends as a way to decompress after a day at work. They'd come over to mine and I'd make food, we'd have some beers and we'd all sit and collage. I was living in a warehouse at the time ( super close to Mason and Fifth actually) so had plenty of space for lots of us to gather and it felt like a lovely alternative to going out to dinner or to the pub. I also clocked that it was also a super therapeutic way to spend an evening and thought more people could benefit from a bit of making, just for making's sake.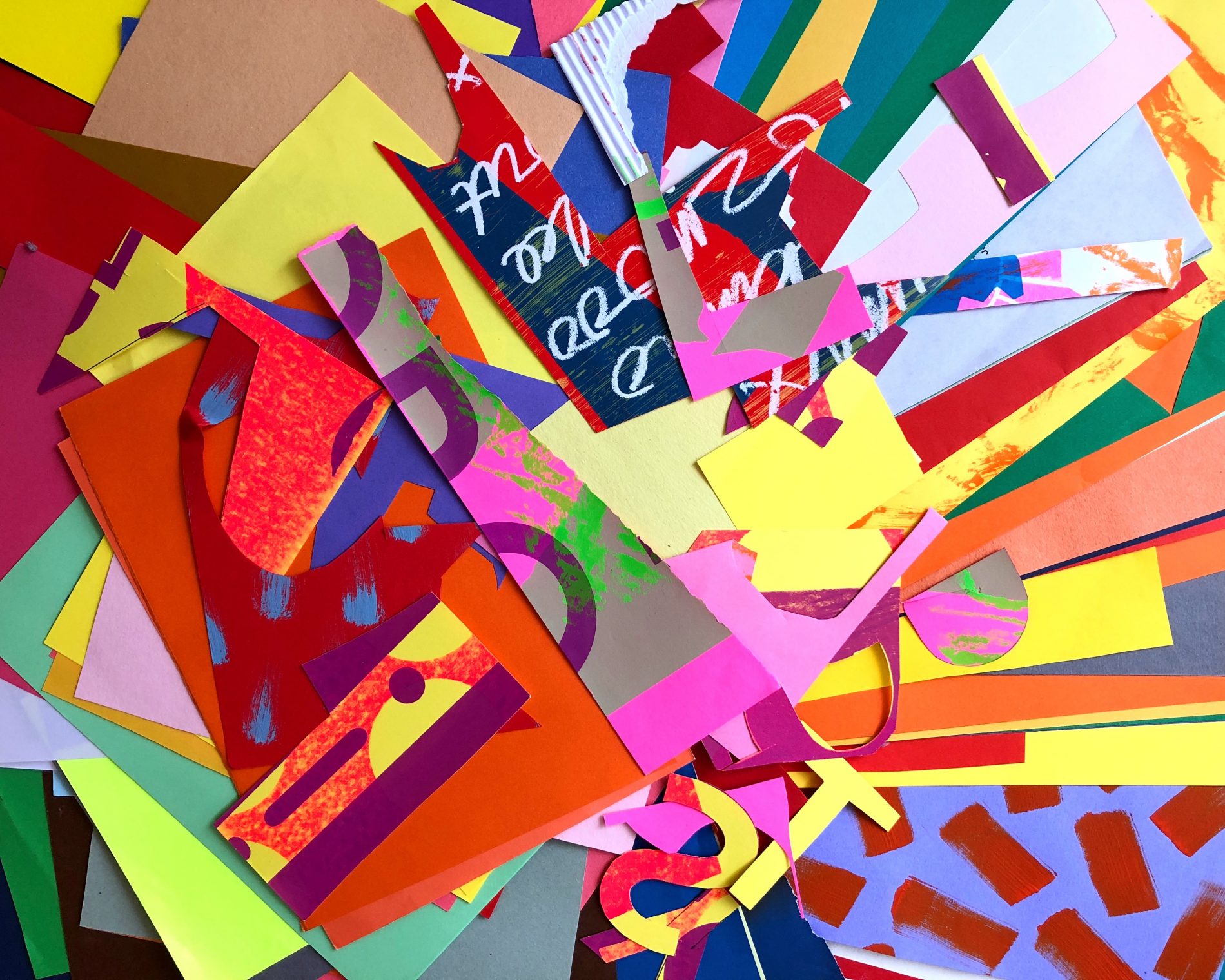 What do you find most rewarding running Collage Club?
I get to meet so many great people and I'm always in awe of how everyone brings different ideas to the table; you can set a group of 20 the same task and everyone will create a completely different outcome. I love that! It's also a joy to provide a space for people to simply play creatively, something we don't get enough time to do in day-to-day life.
What's the title of your playlist?
We Stick Together! It's the Collage Club tagline and has had even more meaning in the last couple of years. Even with a pandemic we found a way to continue collaging together, albeit online.
Would you say music has a big impact on your life/work?
I love music and have go-to playlists when I'm working and certain songs that will transport me to a specific time/place, but I'm also big into podcasts.
My studio in Borough is a short walk from my flat and I'll normally listen to the Guardian's Today in Focus on my way there, picking up a coffee on the way. If I'm primarily collaging, I will binge listen to a podcast series – recent ones include Harsh Reality: The Story of Miriam Rivera, Sweet Bobby and The Drop Out. Other faves include The Adam Buxton Podcast, The Receipts, Cuddle Club and This American Life. If I have to engage my brain in a different way and do Collage Club admin, I'll pop a playlist on. If I have some serious writing to do, I'll listen to the soundtrack from 'The Hours' by Philip Glass on repeat.
What's the vibe of this new playlist?
Hopefully chilled and fun! The sort of thing I'd normally listen to in my studio.
What are your stand-out tracks?
I go through phases of being obsessed with a specific song and at the moment it's '23' by Cleo Sol. There are a few songs on the playlist that remind me of a set of workshops I was asked to run onboard a festival cruise ship organised by Belle Sebastian sailing from Barcelona to Sardinia in 2019. Nilüfer Yanya and Hinds were playing and the songs I've included remind me of happy, sunny times before the pandemic.
Describe in three words how you're feeling as we move into Spring.
Optimistic, energised, relieved (that the days are getting longer.)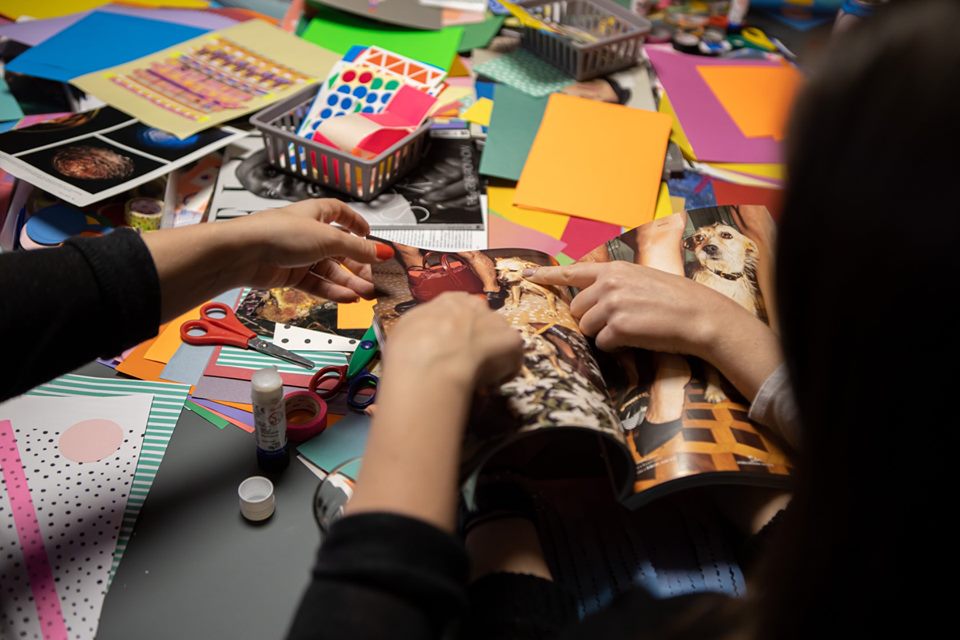 What are you looking forward to in the coming months?
I've been working on a big project for the last few months so I'm looking forward to wrapping that up and being able to dedicate time to some of the other ideas that have been percolating recently. I've got some fun collaborations in the works and am super happy that I can start hosting larger workshops again. Beyond work, I'm looking forward to bottle-feeding lambs at my local city farm this week, spending more time with my family by the seaside and planning a much needed holiday or two.
How do you keep your spirit level?
With collage, of course!
You can listen to Steph's playlist here.