Abi Titterington Lough is a holistic facialist and aromatherapist who works with clients one to one as well as hosting regular aromatherapy workshops. Her FACE workshops are centred around creating formulations and rituals that soothe and support our individual skin types as well as addressing our concerns and desires when it comes to our complexion. 
---
Our skin is our largest organ and whatever is going on for us internally will be visible externally in the appearance of our skin – how it looks, feels and behaves. This goes for everything from our diet and sleep schedules to how little stress and how much joy we have in our lives.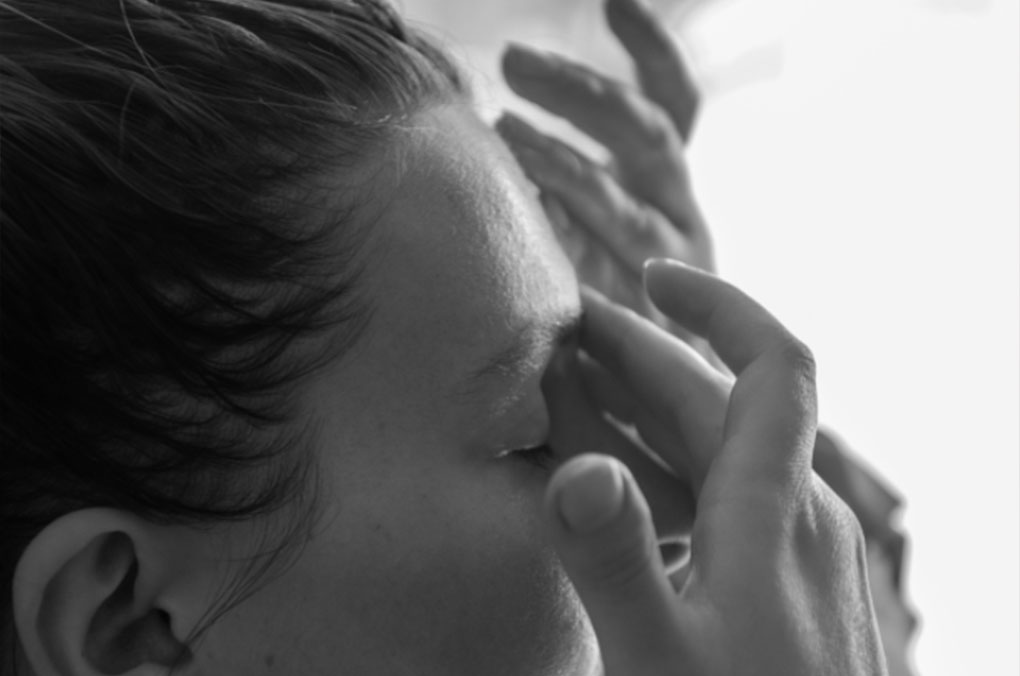 Here are three types of naturally nourishing ingredients you can utilise for optimal skin health. 
Carrier oils
Also known as a base or vegetable oil, is the oil extracted by pressing the fatty parts of plants, like seeds, kernels and nuts. They are packed full of wonderful nutrients like essential fatty acids, fat soluble vitamins, minerals and antioxidants. Carrier oils don't tend to have a strong scent, they might have a subtle or soft smell, but typically, carrier oils are odourless (with a few exceptions!) 
Examples: Sweet almond, jojoba, apricot, avocado, rosehip, borage, wheatgerm, argan, grapeseed, macadamia.
Herbal infused oils
Made by infusing a vegetable oil with dried plant material to capture the healing potential of the plant. While you can buy these, they can easily be infused at home with the sunshine mother nature delivers in the summer months, and can also slowly infused on low-heat radiators or in cosy airing cupboards. Nice herbs to infuse for skincare application and blending include calendula, comfrey and St John's Wort.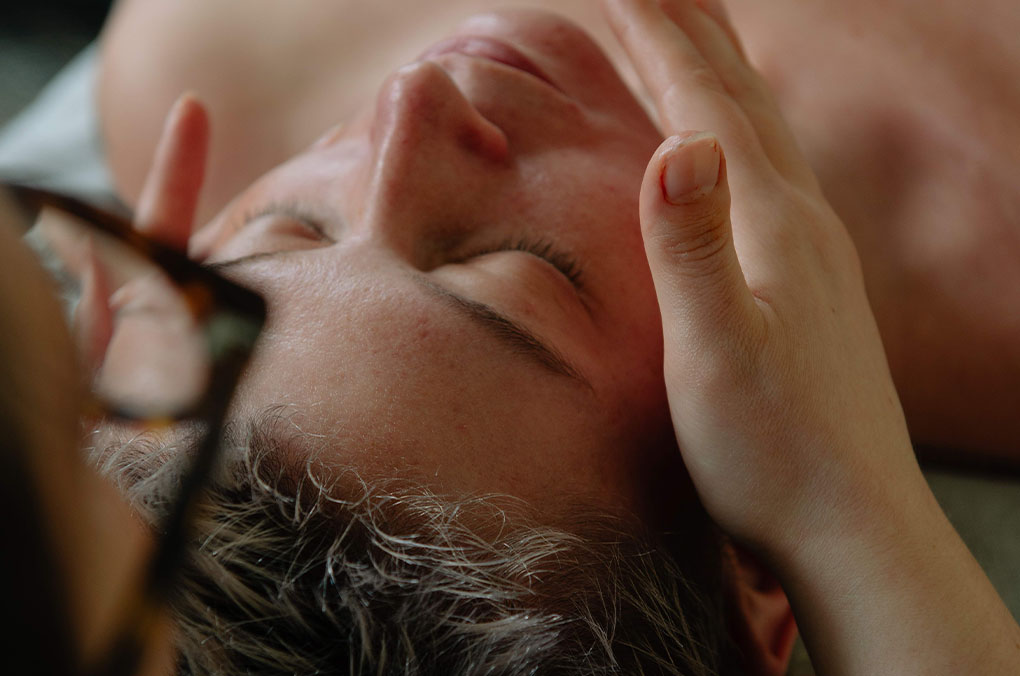 Essential oils
These are very different from vegetable base oils or herbal infused oils. They are odorous, volatile, highly concentrated substances that evaporate into the air and generally have a water-like consistency. They all have unique attributes, properties and qualities, with many of them being excellent for general skincare, as well as supporting and improving particular skin conditions and specific concerns. Essential oils carry the beautiful unique scents of the plants, as well as specific benefits for the skin, body and mind. 
---
Naturally Nourishing Kitchen Cupboard Face Mask
This is my go-to face mask and it's made from things you probably have in the kitchen! You can experiment with adding in optional extras. I like to add a little bit of clay and 1 drop of essential oil, but you might add a little bit of turmeric, apple cider vinegar, you might swap the oats for ground almonds, rice or quinoa. While you can't easily replace honey with a vegan alternative, you could omit it and use lemon or grapefruit juice, or banana and avocado instead. Vegan yoghurts like Co Yo or Oatly work just as well as the regular dairy kind.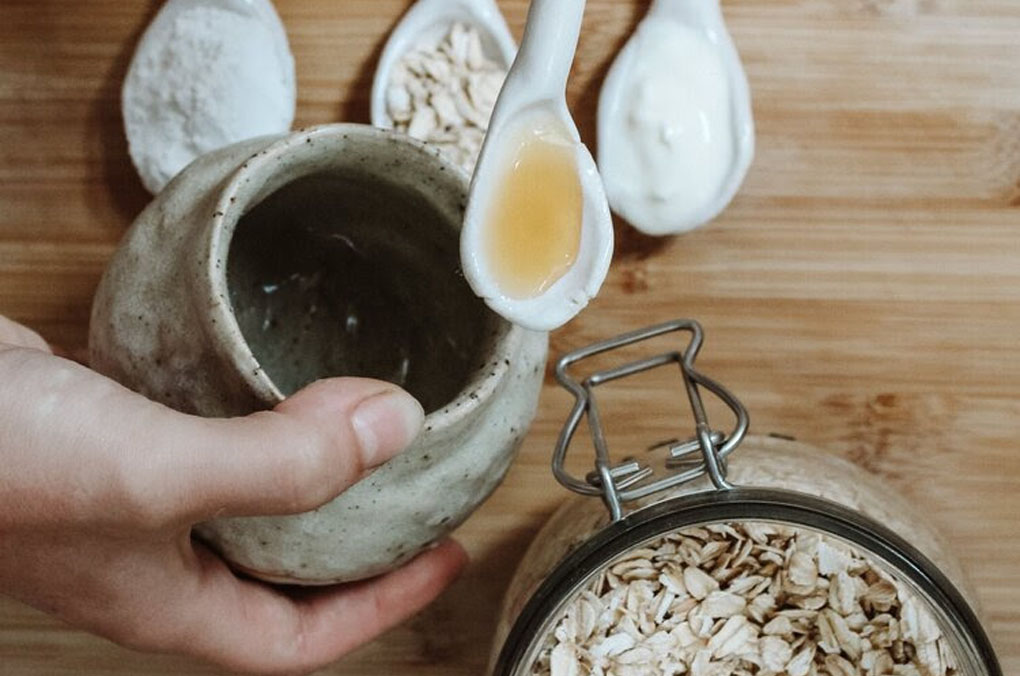 Ingredients ~
1 teaspoon yoghurt
1 teaspoon honey
1 teaspoon finely ground oats (I like to use a pestle & mortar)
optional: 1/2 teaspoon of kaolin (white) clay or plant based powder (such as your smoothie powder!)
optional: 1 drop of essential oil of your choice, such as lavender, rose or mandarin
---
Method
Make a paste with your ingredients. If it's too dry, add more yoghurt; if it's too wet, more oats or clay.
Once your mask is ready, apply it immediately to the face using your hands or a clean foundation brush.
Leave on for 10 minutes before rinsing off with warm water.
Repeat once weekly, or as desired.
Watch our IGTV with Abi to follow along with her making a Kitchen Cupboard Face Mask here.