Tell us about yourself.
I'm a Brand Strategist, Creative Director and Creative Mentor. Worked as a graphic designer for 8 years, had my own branding agency in Perth, Australia for 18 years, then sold it to a web development and digital marketing firm. Stayed on as Manager of the Brand team for the next 5 years. Quit in March 2020, and a few months later my consultancy started itself up (that's another story). Since then I've been building brands for select visionary entrepreneurs and mentoring talented creatives. I am so blessed to be doing what I love, with the people I love, in the way I love…and from wherever I love! I have clients in Australia and the UK. Oh, and I just launched my website so check out www.julietstreet.com
What's your story?
Born near Chicago to Zimbabwean Mum and South African Dad. The first year of my life was travelling around the USA with them, so it's no wonder I'm an insatiable traveller. Moved to Zimbabwe for the next 10 years then immigrated to idyllic Perth, Western Australia where I lived for the next 30+ years. Then in 2020 I decided to give myself a gap year. Sold my house, compacted my life into a small storage container and jumped on a plane to London with 30kgs of luggage and one-way ticket! Yup I was the crazy lady who chose to fly into the eye of the pandemic…leaving blue skies, long white beaches and sunshine 360 days of the year.
How did you find yourself living at The Italian Building?
After staying with my fave cousin for the first 7 months, I decided to start looking at renting but it was hard without a credit rating here and I didn't want to be locked into a long term rental. I thought about shared houses but I could see pros and cons with that. Then I stumbled on the concept of communal living. I checked out a few places, and two stood out. The Collective, which I did a tour of but felt it was too much like living at the office.
Then I saw Mason & Fifth and it was literally love at first sight! I knew I had found my home for the next chapter.
The Italian Building is just fabulous. From the decor, to the house-events, to the inclusions in the studio. M&F has the perfect balance of living-wellness-working, in that order. Most of all it's the beautiful people and the spirit of the place that's so special. You cannot fake that.
Most memorable experience you shared with us?
The tequila and mezcal tasting evening!! I'm a total lightweight when it comes to alcohol and apart from the odd margarita I'd never even tried tequila, but I LOVED it!. Super interesting, loads of fun, and so well run. Oh and a close second was the work from home lunches. Wishing I'd done more of those, always tended to coincide with my Zoom meetings.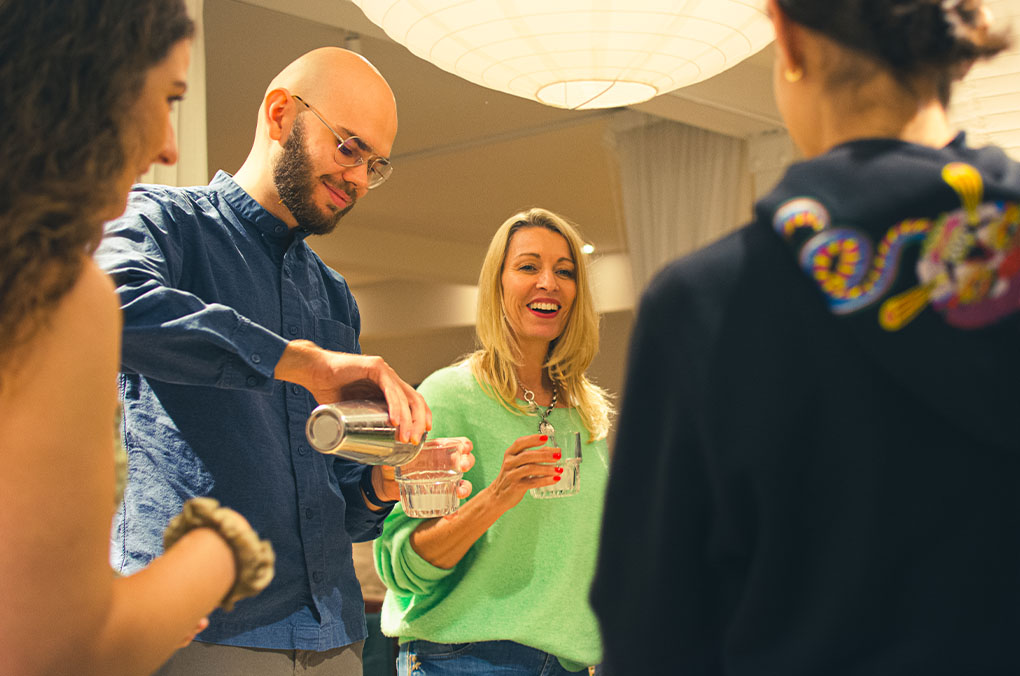 How do you live well in the city?
Using the tube to get around. Enjoying all the beautiful parks. Exploring areas of the city I've never been to. Seeing art exhibitions.
Can you describe your day to day when living at The Italian Building?
Waking up in the most comfortable bed ever! Pulling up the blinds to try and spot a bit of blue sky (I miss blue so much
). Having granola and yoghurt for brekky with a Yorkshire tea. Choosing a Spotify playlist for the day, then spending way too much time working and Zooming on my laptop!!! Dashing off in the afternoon for a PT session or a walk along the Thames.
I just love the fact Mason & Fifth is only 5 mins from the Thames and tucked away in what is arguably one of the quietest pockets in London.
Everyone who came to visit me commented on how surprisingly peaceful the area was given it's so central.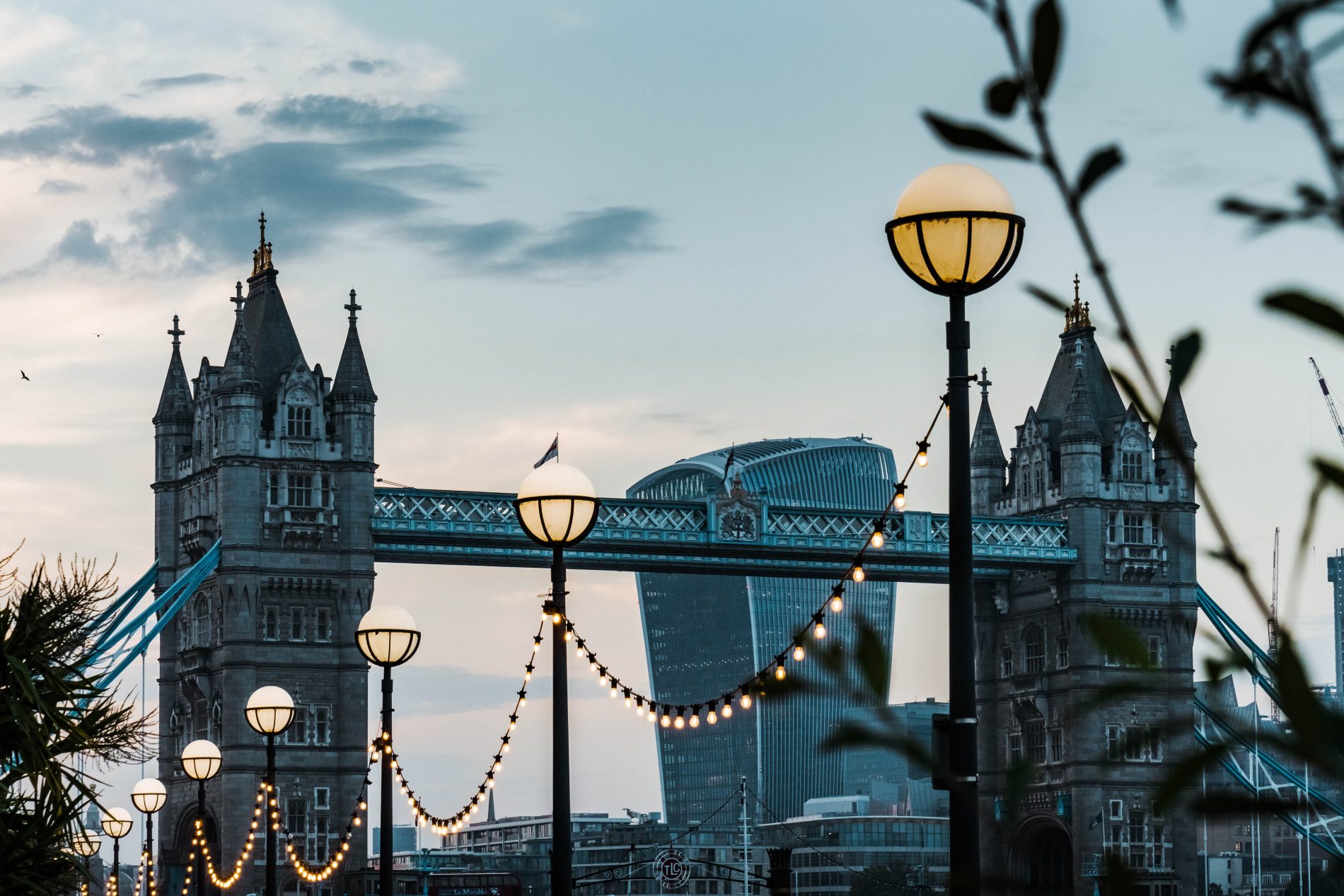 Favourite aspect of being a part of our community?
Bumping into housemates in the laundry room or stairwell and having a chat. Honestly, everyone I met was just fabulous, friendly and super interesting. It instantly felt like my tribe. And I'll always feel like and M&F'er!
Favourite place in Bermondsey?
Bermondsey Street. I fell in love with it when I visited London 2 years earlier when friends took me for a walk there. To me it's like a mix of Melbourne, Paris and London. I can't get enough of quaint shop fronts and converted warehouses, and this has both. My favourite food spots are: B Street Deli, Jose Pizarro tapas, Casse-Croute French restaurant, and Kin + Deum Thai Cuisine.
What would you say makes The Italian Building different from other places you've lived?
Well for one, it's the first time I've tried co-living so nothing similar to compare it to. Last time I rented was when I finished University. I bought my first home when I was 22 so I have been living in my own house pretty much my whole working life, which is a looong time!
As a designer I always loved being able to decorate and style my own space, the aesthetics and order of my surroundings greatly influences how settled I feel. M&F was so gorgeous and well curated it made me feel instantly at home. Truly, exceptional minds behind the design.
How did you make your studio feel like home?
I bought two gorgeous scented candles, one for day and one for night. And I had a little wooden crate from a welcome gift my family sent me so I made that into a window box with 4 small flower pots that I would change from time to time. Later, my partner gave me a gorgeous canvas with photos from our trip to Costa Rica, so that it had pride of place on the wall.
What are you most looking forward to as we enter Spring/Summer?
More sunshine. Seeing all the colourful flowers everywhere. London is just so pretty in the spring.
How do you keep your spirit level?
1) Sunshine and nature. I make sure I get outside, walk lots and see water or trees. It calms my spirit and quietens my busy mind.
2) Exercise. I've practiced Iyengar Yoga for 14 years so that's one of the best forms of 'active meditation' for me. I've gotten out of the routine since being in the UK so I need to get 'back on the mat' as they say. Oh and I go to the gym too.
3) People. I have the most amazing collection of exceptional friends and frolleagues (friend-colleagues). I make sure I keep in touch with them regularly, and my family in Australia, but given I do most of my meetings on Zoom too, I need to see real human beings!! So I book in time with my London besties, and look at ways to meet new people here.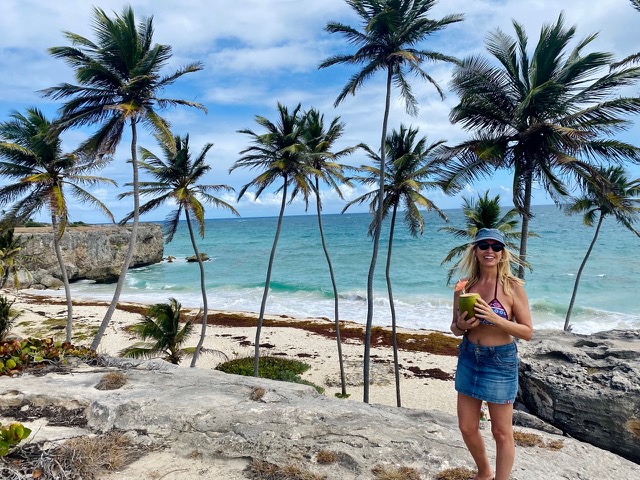 4) Travel. It's vital for my mind, body and soul. Had 3 weeks in Costa Rica and 3 weeks in Barbados recently which was amazing… and took a nice chunk out of the UK winter. Hoping to go to Australia and Asia for 8 weeks at the end of the year with my lover-and-adventure-buddy 🙂 He runs a surf school so is lucky enough to have winters off. What a win it was meeting him on Bournemouth Beach last September!