Tell us about yourself.
Hi, my name is Edward Xu. I am the designer and founder of EDXÚ. I am originally from Canton, China, a place where we cherish our culture, food and language heritage. I came to the UK when I was 17, and have been living here ever since. So I've spent pretty much half of my life in the UK and half of my life in China.
My passion for jewellery started at a young age whilst I was still living in China. I used to love visiting antique markets at the weekend- craving gemstone jewellery, decorative porcelain vases and intricate metal and wooden jewellery boxes; being able to appreciate these fantastic antiques at a young age helped me find my passion.
To pursue my dream of becoming a designer, I moved to London to study at Central St. Martins College (CSM). When I first got into CSM, I wasn't sure what pathway I wanted to take. But after a mind-opening project working with metal and gemstones, I quickly fell in love with jewellery design. While studying and working as a jewellery designer, I continued my passion for antiques, especially Art-Deco style jewellery and 20th-century homeware and furniture.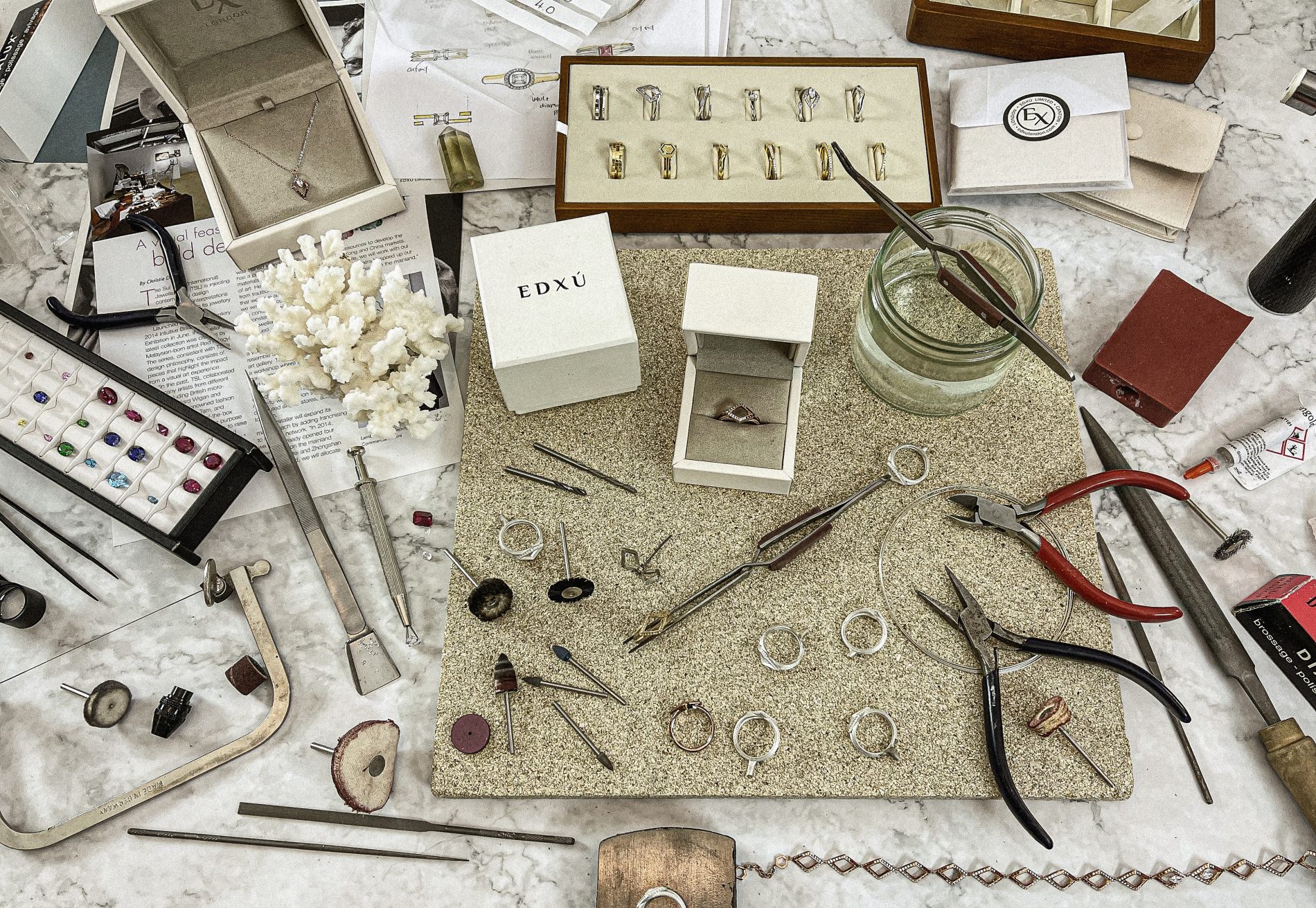 What's the story? How was your brand born?
EDXÚ is a London based, independent and mindful fine jewellery brand. We focus on crafting handmade responsible jewellery in addition to our Bespoke and Reimagine (a sustainable service that transforms existing jewellery into a new masterpiece) Design Services.
Each piece of jewellery encapsulates a special sentiment. Our goal is to preserve, reimagine and celebrate this profound relationship between the jewellery and the wearer. EDXÚ jewellery is conceptual and allegorical, and the designs are often inspired by the most poetic and sentimental moments in life and nature. I search for inspiration from arts in different disciplines, from Brutalism architecture to Art-Deco interiors to Cubism paintings; I believe everything is connected and tells a story. Because of these unique perspectives and upbring, each piece of our jewellery is a cargo filled with stories and creativity.
EDXÚ is short for Edward Xú. 'ED' represents my life, career and education in London, England; and 'XÚ' signifies my roots and heritage from Canton, China. Having spent half of my life in both places, it is an integral part of our ethos to promote and celebrate different cultures around the world. Ethical and sustainable, curious and innovative, open and inclusive, original and authentic, these are the values that guided and made us who we are.
Why is your playlist titled 'Half a Dream?'
Half a dream is the title of one of my campaign photoshoots, and it also reflects on my brand's aesthetics and emotion – blurry, subconscious yet resonating.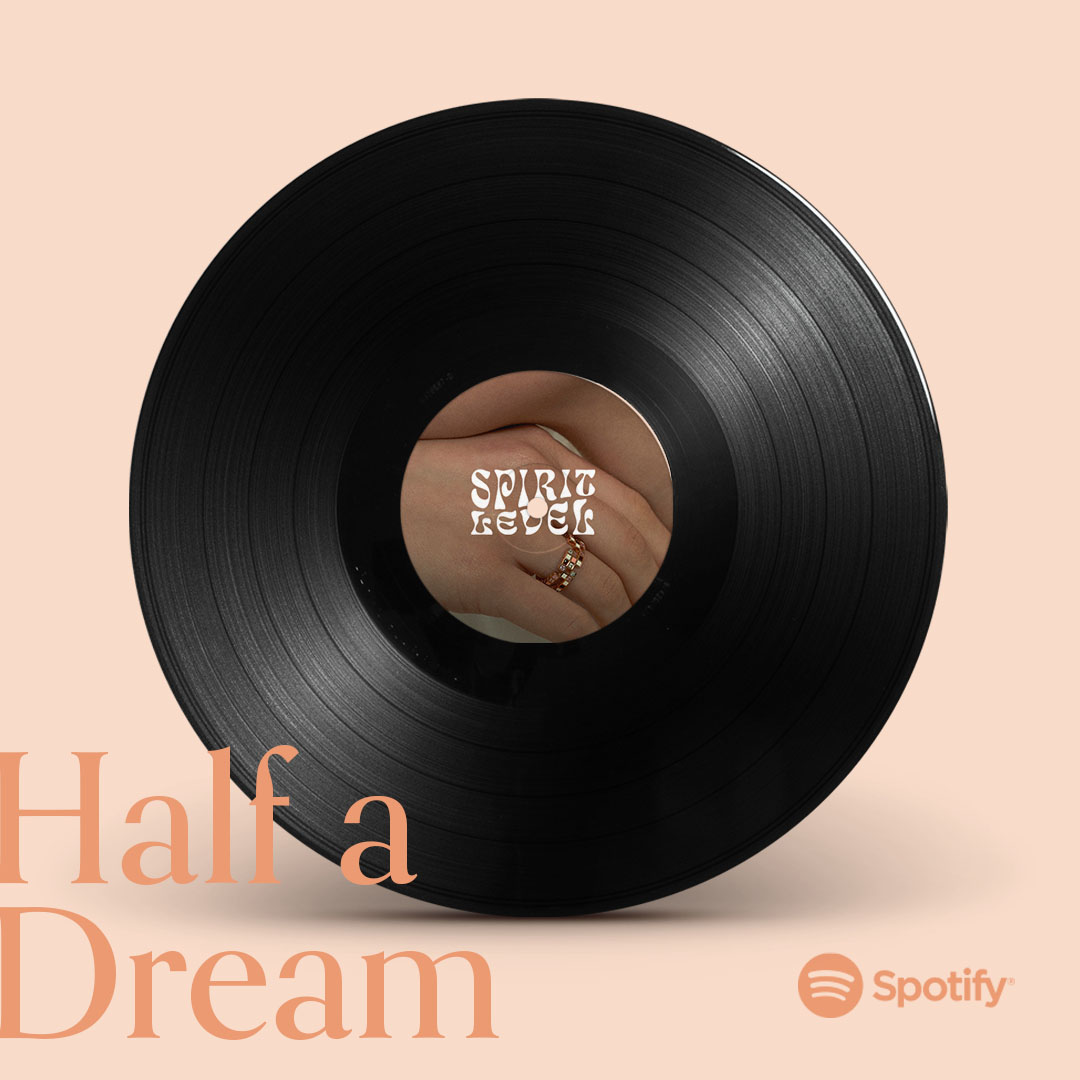 You can listen here.
How's your 2022 shaping up?

2022 has been a very exciting year for us so far. We have seen significant growth on both the collection and bespoke sales. We joined Cult Mia and The Frntal platforms, and we will be joining the family of the sustainability pioneers, Wolf & Badger in the coming weeks. We were nominated as the finalists for this year's Emerging New Designer at the UK Jewellery Awards 2022, and the result shall be revealed in September this year. We are opening our Shoreditch showroom in the heart of Brick Lane in June this year, so please stay tuned and pop by for a visit.
You've lived in both London and Canton, what aspects of those two places have you drawn inspiration from?
Both London and Canton are cities with centuries of history – a place where their residents are proud of their culture, language, food and values. I find observing these vast differences ignites my creativity and expands my vision.
People's mannerism, cultural symbolism, the styles of architecture and the history of the cities are worldly different; and these differences intrigue me innovatively.
Because of my upbringing and my life now in the UK, it taught me the ability to observe and appreciate diversity. This helps me to observe how different artists use their unique ability to encapsulate sentiment and convey messages through their artistic discipline. It fascinates me and constantly inspires me to search for my own method. The ability to take inspiration from stories and things around me, absorb and translate them through personal understanding into my designs is what I believe is the most crucial part of designing.
How does music impact your life?
I listened to a lot of English music in different genres when I was growing up. I opened my eyes and took me to places I had never been before. It allows me to dream and be creative; it takes me to places no one knows exist. It also taught me English (believe it or not), so it is very handy and life-changing. Nowadays, music helps me to find creativity. A good tune should make my mind linger and resonate.
Where else would you say you've found inspiration from? We've noticed on your Instagram it's heavily focused on arts and culture.
I often look for inspiration from arts, architecture, nature and our magnificent universe. I also enjoy collecting references from my travels, books, antiques or simply from a conversation with a friend. Contemporary and cubism arts, Art-deco jewellery from the early 1920s, and expressionist and brutalist architecture are often the areas that hold my interest. I saved these valuable visual references and visited them from time to time to stimulate my creativity.
In a non-visual aspect, I enjoy watching films and reading books that convey a strong sense of emotion. This ever-lasting emotion is often the starting point when I design a collection.
Your concept is innovative, using old to create something completely new, what made you want to create circular collection?
In one of our first bespoke projects, our client brought up the fact that she has many dated precious jewellery pieces that have not been worn for an extended period of time, and she was asking for our advice on what to do with them. We eventually re-designed and re-sparkled these worn pieces into new masterpieces. That is how our sustainable Reimagine Service was born.
How do you keep your spirit level?
I find sharing my worries and problems with friends and family is the best way to destress.
Socialising and meeting like-minded and ambitious people really help boosting my spirit level and inspire me to grow.
Do you have a happy place?
Relaxing at my sofa with a good show, Daydream, Going for a walk, Gym, Meeting my friends for a good laugh and a culturally simulating travel.
What would you say the vibe of your playlist is?
Resonating, emotional, blurry and creatively arousing. There is a lot of alternative rock, alternative indie and downtempo music in the playlist. This is the playlist I listen to when I design or research for new collections.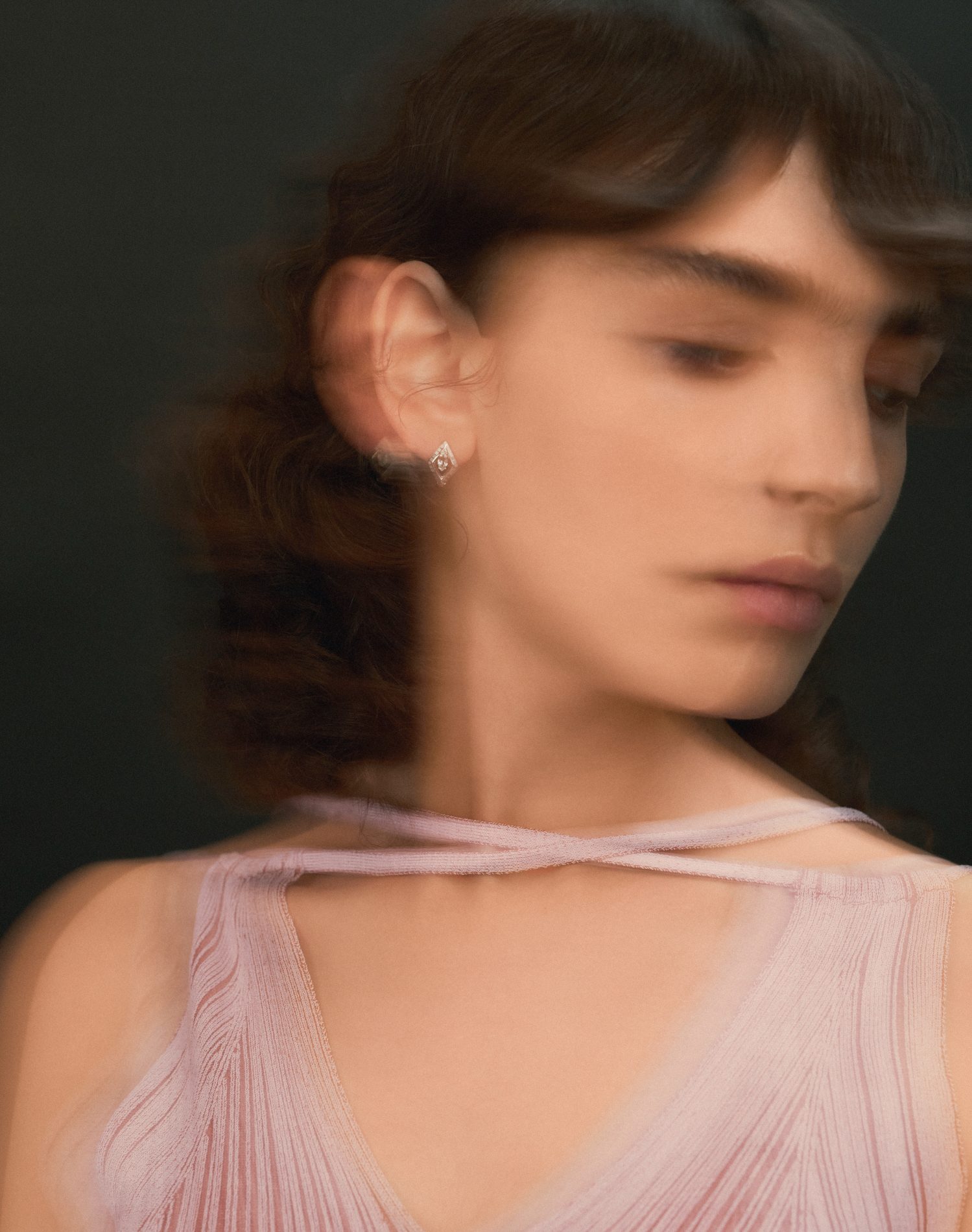 What's the standout track on your playlist?
"Don't Look Back" by Telepopmusik x Angela McCluskeyI found this original CD in an antique market in China back in 2006. I obsess with every single song on the album. These songs company me through my teenage years, the 20s and now 30s, absolute tunes.
Finally, do you believe in magic?
I really do, the idea that there's maybe a heaven, an after life and even more exciting journeys after this one. I do believe a higher power in the universe who created our mighty universe.
Actually the very idea of time is magic on its own. The very nature of infinity is quite scary and so big that our little brains can't really handle it.
You can visit EDXÚ website here.