With lots of colours, growth and vibrancy within nature around us, this is a time associated with light, prosperity, joy and of course, sunshine. There are many tales, folklore, and traditions associated with this time of the year, and in many cultures Midsummer is a night when the veil between us and  the other realms is at its thinnest; presenting an opportunity to connect, communicate and celebrate.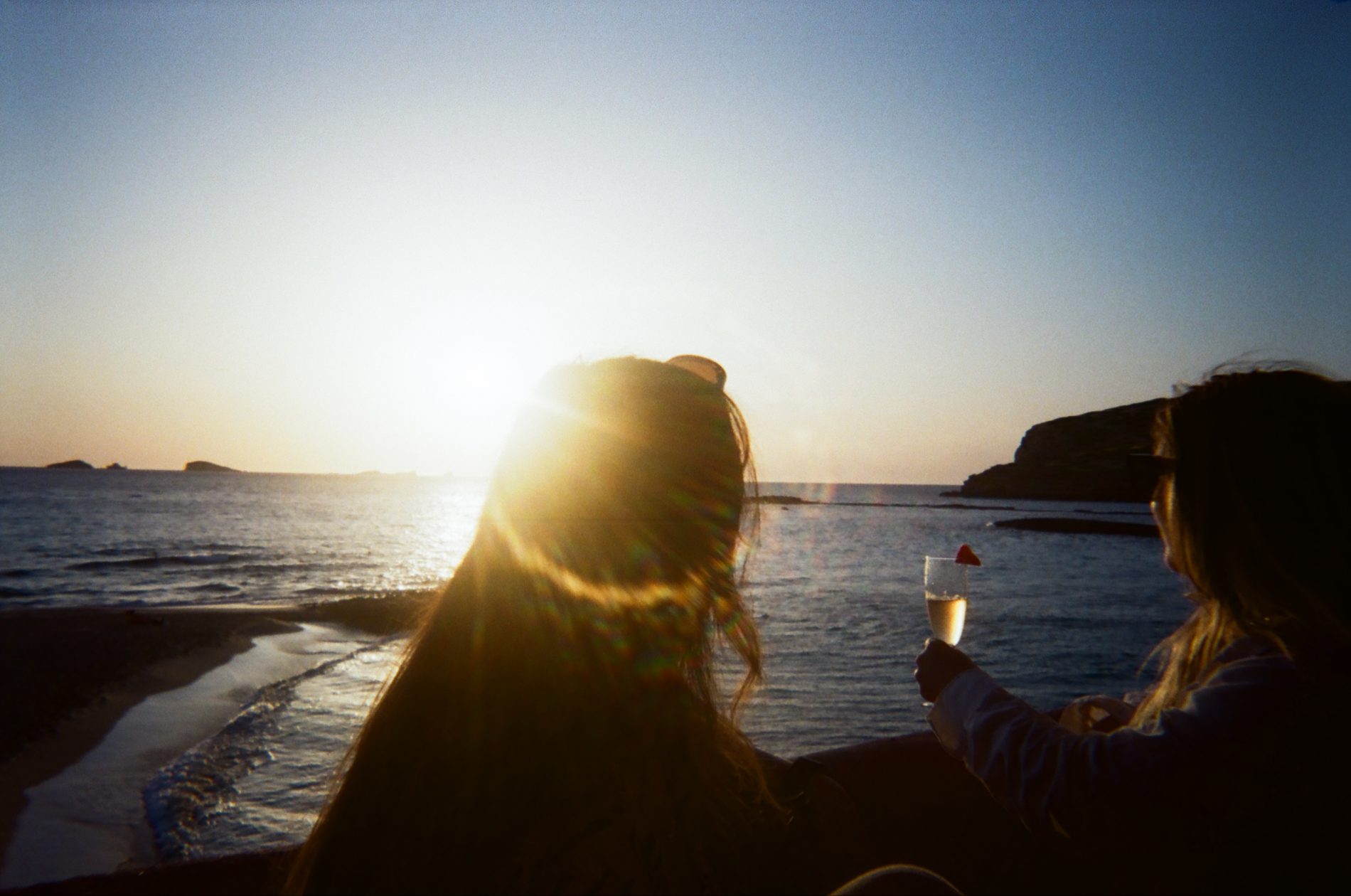 The sun reflects our own inner sun; the love and compassion we cultivate for ourselves and the world around us, so this can be a beautiful time to feel and express gratitude, connect with the things that bring you joy and spark your enthusiasm.
Of course, many plants and flowers are at their peak around the solstice because the abundant sunlight creates optimum photosynthesis, making it a lovely time to work with them medicinally and energetically, or simply taking the time to admire the beauty present within nature.
In Latvia, the Midsummer's Eve, just after the solstice, is known as "Herb evening." In Europe, the solstice is traditionally a time for gathering medicinal plants that live above the ground, as opposed to medicinal roots, which are gathered later in the year. Native Americans celebrate this time with a sun dance. The Druids considered the Summer Solstice as "the wedding of heaven and earth".
In Traditional Chinese Medicine, we are now in the Fire Element; considered the spark from which all of life derives. The highest expression of Fire is Joy, and this is a time to celebrate our creativity and ingenuity and connect with our passions.
"In the three months of summer there is an abundance of sunshine and rain. The heavenly energy descends, and the earthly energy rises. When these energies merge, there is intercourse between heaven and earth. As a result, plants mature and animals, flowers, and fruit appear abundantly. Emotionally it is important to be happy and easygoing and not hold on to grudges, so that the energy can flow freely." 

– The Yellow Emperor's Classic of Internal Medicine
Here are some ritual suggestions for the Summer Solstice.
Make a homemade remedy
In Sacred Food, Elisabeth Luard writes of a tradition that exists in Provence, France, on the Eve of St. Jean (June 23) where locals gather five herbs —rosemary, thyme, marjoram, hyssop and sage, to make an "Infusion aux Herbes de Saint Jean."
You could forage for these herbs or see what else you could find in your local parks and green spaces and infuse your own infused vinegar, oil or glycerine, for use on the skin or for culinary purposes.
Or it could be as simple as buying some local herbs and flowers to bake a cake with, or foraging for some rose or calendula petals to sprinkle onto your salad for lunch. 
Make a sun tea
Enjoy herbs and flowers you forage for or purchase locally in a solar-brewed beverage. Fill a mason jar or water bottle with your fresh leaves, flowers and sprigs  and leave it outdoors to brew for a few hours in the sunlight; giving it a soft and gentle flavour. Nice combinations might be rosemary, lavender and rose or yarrow, peppermint and lemon balm. 
Light a fire
Tonight, if you have access to an outdoor space you can light a fire, or if indoors, light a candle. The presence of the flame illuminates and symbolizes new beginnings, creativity, imagination and is a lovely way to let go of any resentments, frustrations and anything you are holding onto that needs to be released. You can write these down on a piece of paper and burn it in the flames, or speak your words to the flame and visualize them being melted away. The intention here is to give anything heavy, dark and unwanted to the fire; so it can be transformed into light and warmth.
Sun salutations
The number 108 is a sacred number in many traditions and the average distance of the Sun and the Moon to Earth is 108 times their respective diameters. A yogi way to celebrate the solstice may be through 108 sun salutations (Surya Namaskara) – or as many as feels good for you today. 
Summer solstice sensory exploration
Engage all of your senses and connect with the abundance of colours, sounds and scents of summer in bloom…
Walk outdoors barefoot; on the grass, mud, wood, sand or stones. Feel the textures of the earth touching your feet beneath you. Feel the support of the earth in your endeavours; grounding, supporting and holding you.
Listen to the happy sounds of your surroundings – the birds tweeting, the bees buzzing, the ice cream van calling or children playing and laughing. Connect with the sounds within you; the beating of your heart, the sound of the inhale and exhale as you breathe.
Smell the local flowers and herbs; the scents of summer; jasmine, rose, lemon balm, lavender, peppermint, rosemary…if you have the essential oils, you can also smell these. Which scents make you feel the happiest? What do they remind you of? Is there a particular colour, memory, emotion or sensation that comes to mind?
Taste your favourite summer fruits and vegetables; sweet, sour, and everything in between. Savour them slowly and mindfully; considering where you are receiving their nourishment into your body and soul. Notice the vast spectrum of textures, colours and shapes of nature's harvest this season.